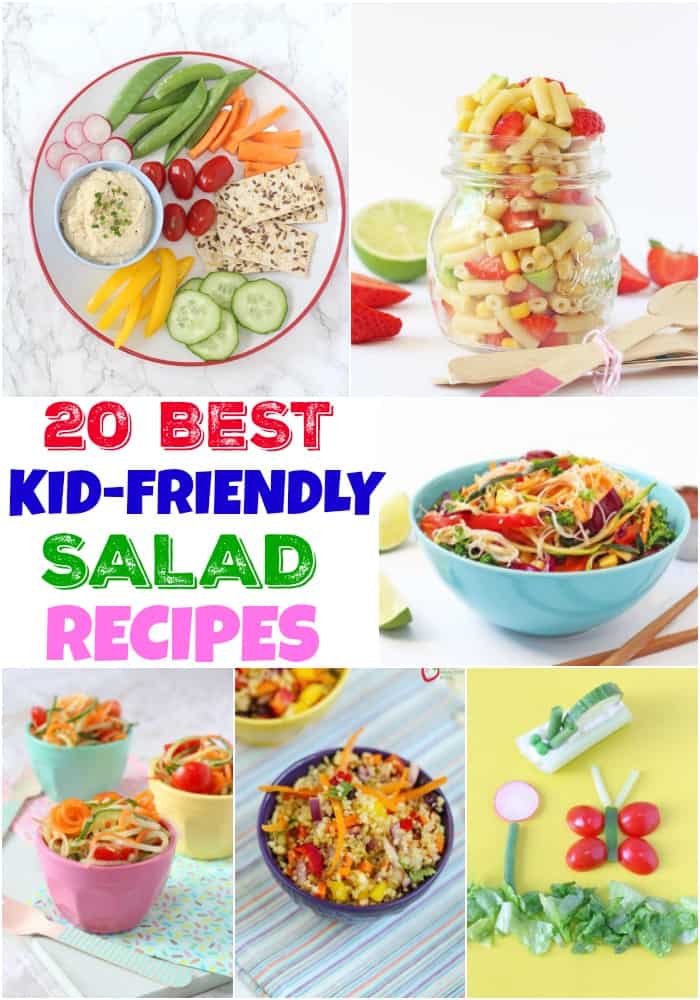 As it feels like we are slowly edging towards summer and hopefully much warmer days, I feel like I'm starting to look forward to eating more salads, more fruit and less "heavy meals" that we frequently eat during the colder months.
That being said, it seems like salad is something that isn't often associated with small people, and so whilst the grown ups in the family are happy to either eat salad as a meal in itself or as a side dish, the small people often are not!
This need not be the case and if you do struggle to get your small people to entertain the idea of salad, check out my 5 Top Tips To Get Kids Eating Salad.
I've been looking for some inspiration for all things salad and there are so many beautiful and interesting recipes out there to try.
And so in a bid to help you get the small people in your life eating salad too, I've put together a list of my Top 20 Kid-Friendly Salad Recipes to save you the trouble of scouring the internet.
Enjoy and here's to summer!
Kid-Friendly Salad Recipes
Mason Jar Italian Sausage Pasta Salad
Spiralised Broccoslaw With A Mustard & Mayo Dressing
Salad With Mango, Avocado, Roasted Chicken & Pomegranate
Quinoa Salad with Mango & Beans
Avocado & Strawberry Macaroni Pasta Salad
Quick & Healthy Rump Steak Summer Noodle Salad
Rainbow Veggie Rice Noodle Salad
Garden Themed Mini Side Salad For Kids
Child Friendly Hummus with Crudites
Carrot, Courgette & Avocado Salad