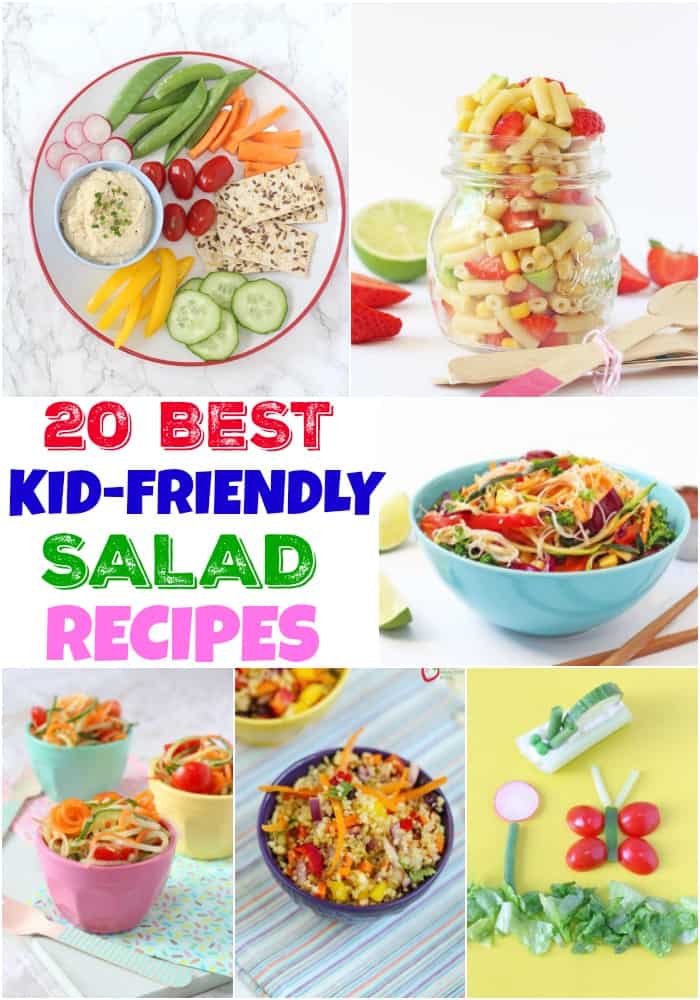 As it feels like we are slowly edging towards summer and hopefully much warmer days, I feel like I'm starting to look forward to eating more salads, more fruit and less "heavy meals" that we frequently eat during the colder months.
That being said, it seems like salad is something that isn't often associated with small people, and so whilst the grown ups in the family are happy to either eat salad as a meal in itself or as a side dish, kids are often are not!
Fortunately, salad doesn't have to mean a limp bit of lettuce and some token tomatoes thrown in for good measure!
There are so many different ingredients that you can include in a salad to make them more exciting and more of a meal in itself as opposed to just something on the side!
Salad Ingredients To Try
fresh fruit
grains
pulses
pasta
cheese
nuts & seeds
The combinations are endless! Get creative and you'll find a combination that works for you or your kids!
If you do struggle to get your small people to entertain the idea of salad, check out my 5 Top Tips To Get Kids Eating Salad.
If you're looking for some inspiration for all things salad then check out these Top 20 Kid-Friendly Salad Recipes!
Enjoy and here's to summer!
Kid-Friendly Salad Recipes
TOP 20 KID-FRIENDLY SALAD RECIPES
Get your kids trying salad this summer with these easy and kid-friendly salad recipes!
OTHER RECIPE COLLECTIONS YOU MIGHT ENJOY:
A Week of Packed Lunch Ideas for Kids – Five quick and easy kids' packed lunch ideas for school.
10 of the Best Hidden Veggie Recipes for Kids – 10 Delicious Kid-Friendly Recipes Packed With Hidden Vegetables!
ORDER my new book THE FUSS-FREE FAMILY COOKBOOK out now. 100 healthy easy and quick recipes that the whole family will enjoy!