Healthy picnic eating has never been easier with these Picnic Salad Cups!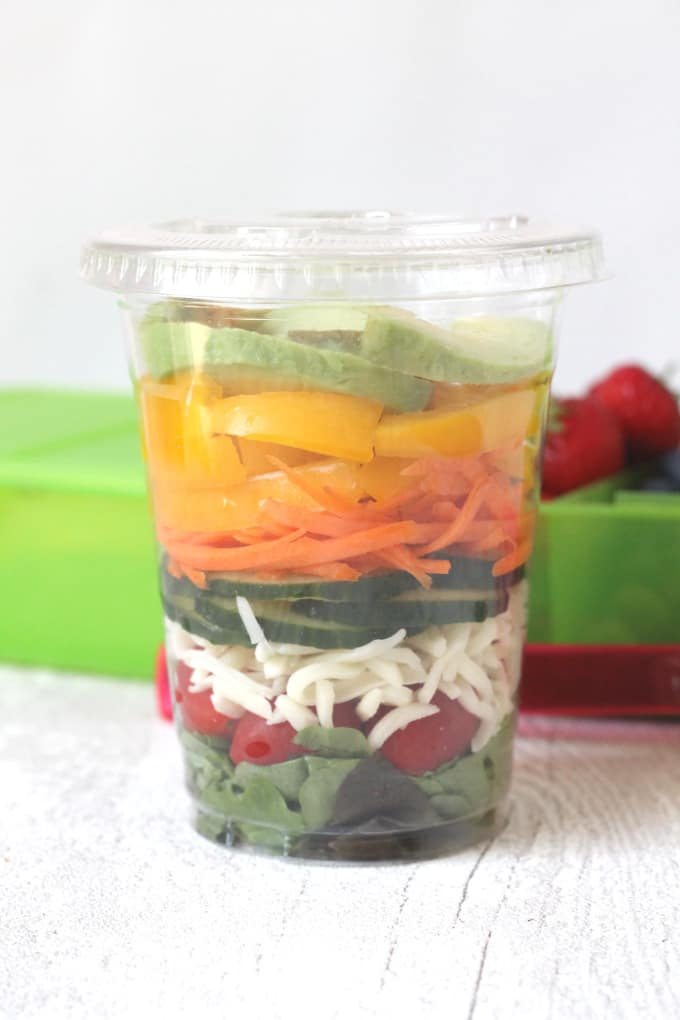 Summer with kids can be expensive. Constant days out, trips to the beach and lunches in the park with friends. We all know that packed lunches help to save the pennies but soggy cheese and tomato sandwiches are unlikely to get your fussy eaters excited about their picnic. 
My latest must-have are these reusable plastic cups. I bought a box from Ebay for about £5 and I've been using them for a whole host of different things…juice, smoothies, fruit salad and now picnic salads. My fussy eater enjoys helping me to fill them up and because she's been involved in preparing the salad, I find that she is more inclined to eat it later.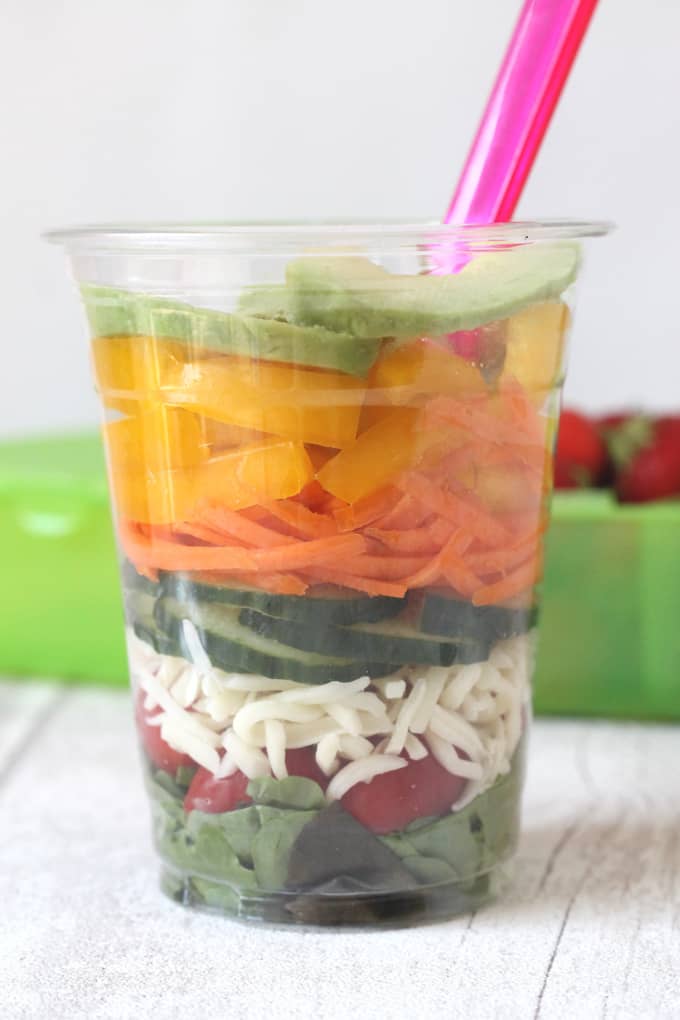 The choice of salad ingredients is pretty much endless with these cups. I chose a simple cheese salad for the photographs but you can add some chicken or ham or even make a rice, pasta or potato salad. If you like dressing, pour it in to the bottom of the cup before you add the salad. When the time comes to eat your picnic simply shake up the cup to spread the dressing around.
Healthy picnic eating has never been easier. Have a great weekend everyone!