Make healthy snacks fun for kids with this super cute Snack House! A great way to get kids and toddlers excited about their food.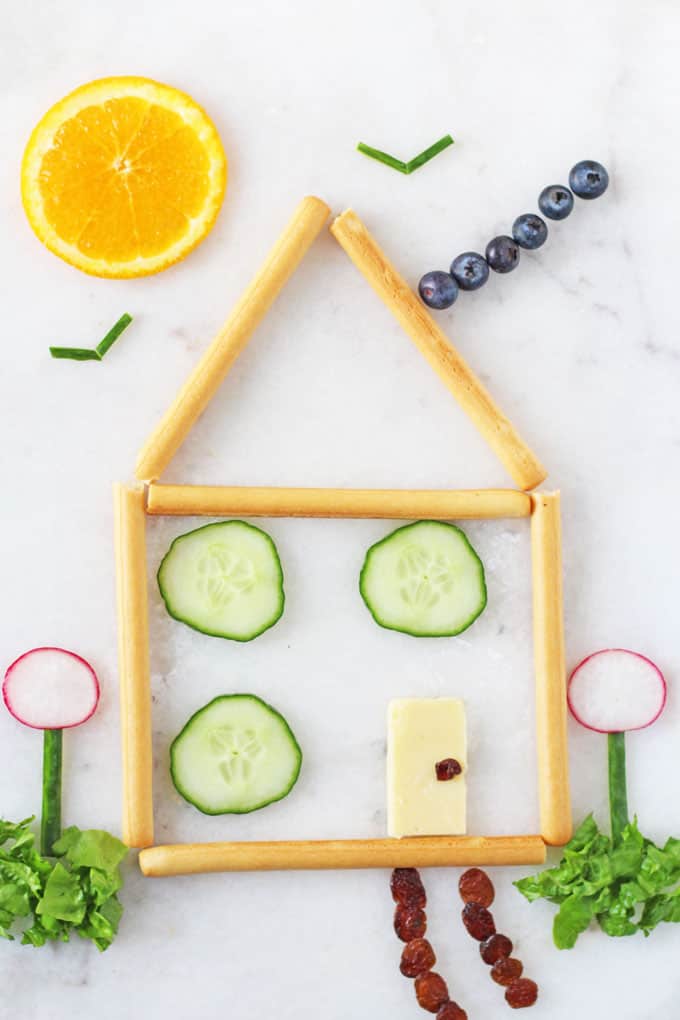 Snack time can often be a bit of a battle zone in our house. My fussy eater always asks for not-so-healthy treats whilst I'm trying to tempt her with fruit and veggies. It's an ongoing battle of wills but I've found a new secret weapon that gets my kids to eat healthy snacks that they're actually excited about! 
Now I know that most parents don't have loads of time to be playing around with creating elaborate food art for their kids but this Snack House honestly takes less than 5 minutes to make. I usually make one house per child to prevent fighting over who ate what but you could also make a larger one for several children to share.
I used breadsticks, cheese, raisins and a selection of fruits and veggies to make this Snack House but you really can get creative with whatever ingredients you have at home. My kids actually eat radishes when I make these flowers, it's amazing!
If you try this idea please do let me know what you think. Or tag me in a picture on Facebook, Twitter or Instagram. I'd love to see your pictures!