If you struggle to get your kids to eat vegetables, try making these fun veggie bugs. They make a delicious and healthy snack, perfect for toddlers and older children too!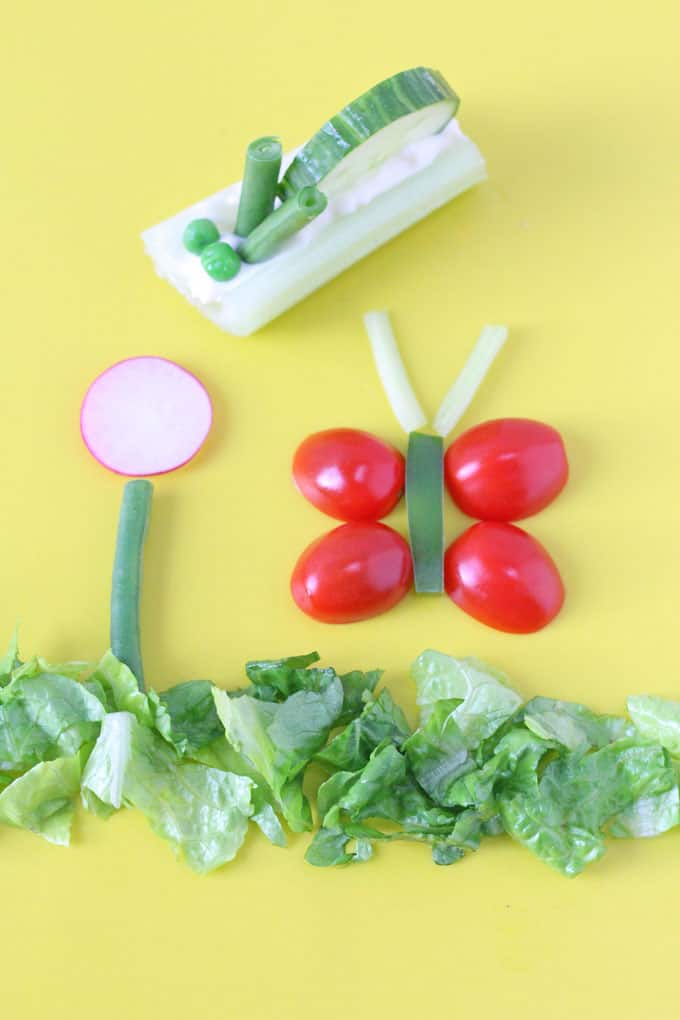 Whilst I am all for hiding veggies in kids' food to make sure they are getting enough nutrients, I am also a firm believer in encouraging children to choose and taste vegetables as often as possible.
These veggie bugs are a great way to make veggies a little more fun and exciting for kids.
Check out the video showing how to make these veggie critters! 
If you make your own please do let me know what you think. Or tag me in a picture on Facebook, Twitter or Instagram. I'd love to see your pictures!
OTHER RECIPES & IDEAS YOU MAY ENJOY
This quick and easy Rainbow Veggie Pizza is ready in just 10 minutes. They're a great healthy alternative to regular pizza that kids will love!
Apple & Carrot Greek Yogurt Muffins
Made with lots of healthy ingredients such as carrots, apple, greek yogurt and oats, these muffins are an excellent after-school snack to feed hungry kids!
Beetroot & Carrot Soup With Feta Cheese
A delicious and vibrant kid-friendly soup made with raw beetroot, carrot and potatoes, garnished with creme fraiche and crumbled feta cheese.