My Fussy Eater Cookbook
The My Fussy Eater Cookbook has over 100 recipes that the whole family will love, meaning you'll never have to cook separate meals again. All the recipes are made using simple everyday ingredients.
Lots of the meals and snacks can be made in bulk, designed with busy parents in mind and there are also some leisurely recipes that can be made with the kids at the weekend.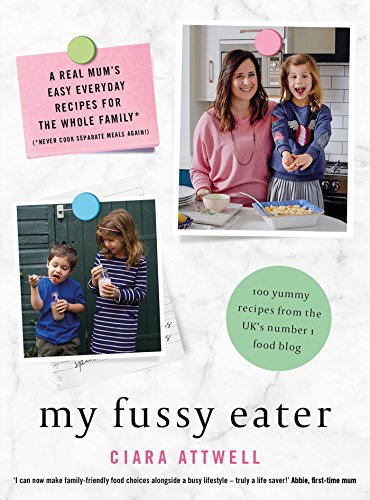 My Fussy Eater App
If you prefer to have recipes available on your phone then why not check out my App. It has over 260 healthy family receipes, all using simple ingredients.
Recipes can be searched by meal type (Breakfast, Lunch, Dinner etc), by Diet (Gluten Free, Dairy Free etc) and also by category (Pasta Dishes, Slow Cooker Meals, etc).
The App also allows you to create shopping lists and make meal plans.
Buy it now via the App Store and the Google Play Store
Pick Plates
For six years now I've been learning all I can about fussy eating; what causes it, the emotion and reasoning behind it and of course what we can do to prevent it.
During this time I've come to appreciate the importance of food presentation for children. The food itself is a big factor in picky eating but I truly believe that the manner in which it is presented can be vital in how that food is perceived by a child.
Divided or compartment plates can really help to give children choice and control over their food, promote balanced meals and snacks and very importantly make food fun and appealing.
Earlier this year I launched Pick Plates, a new business selling these fun divided plates for kids. Ideal for getting your fussy eaters to eat a better and more varied diet.
Learn more about Pick Plates and buy yours here.