Five quick and easy kids' packed lunch ideas for school
THIS POST MAY CONTAIN AFFILIATE LINKS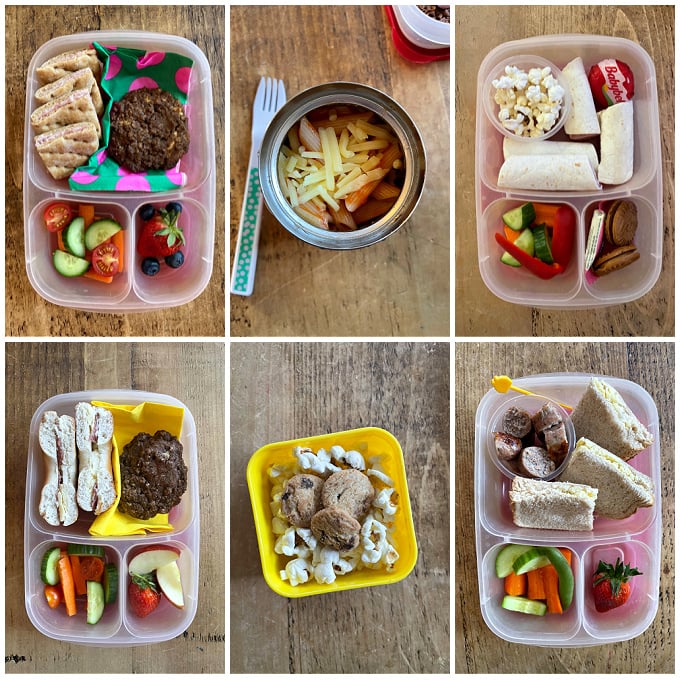 I've been sharing Aoife's packed lunches over on my Instagram for a few weeks now so I thought I would give them a more permanent home here. Aoife has a combination of school meals and packed lunches, depending what's on the menu in school that week.
I know that different schools and different countries have varying rules as regards what can and cannot go in a lunch box. At Aoife's school she will get a "pudding" as part of her school lunch which usually is a cake, flapjack or cookie.
So when I send her in with a packed lunch I always give her a similar sweet treat. However I know that not all school allow this so I thought I would just pre-empt any questions!
LUNCH BOX RECOMMENDATIONS
These are all the lunch box products that I've used here:
3 Compartment Lunch Box – These are a great low-cost lunch box especially if you have more than one child. They come in a pack of seven.
Food Flask – Brilliant to send hot food for a packed lunch.
Snack Box – Comes in a set of three small snack boxes.
Food Skewers – Set of six kid-friendly Pick Sticks that will fit inside a lunch box.
1. Cheese & Salami Bagel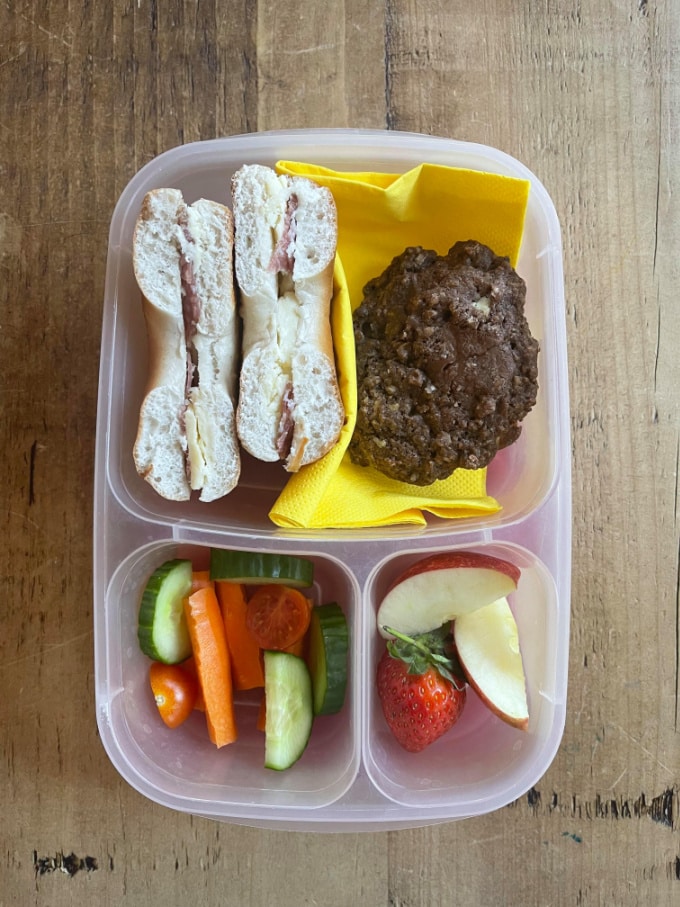 The first lunch is a cheese & salami bagel with some fruit and veg and a chocolate oat cookie. The cookie recipe is here.
I make these cookies in bulk and keep in the freezer. I take them out of the freezer in the morning and put it straight into the lunch box still frozen.
The cookie will be defrosted by lunchtime. I wrap a napkin around it just to stop any moisture getting onto the bagel.
2. Tomato & Cheese Pasta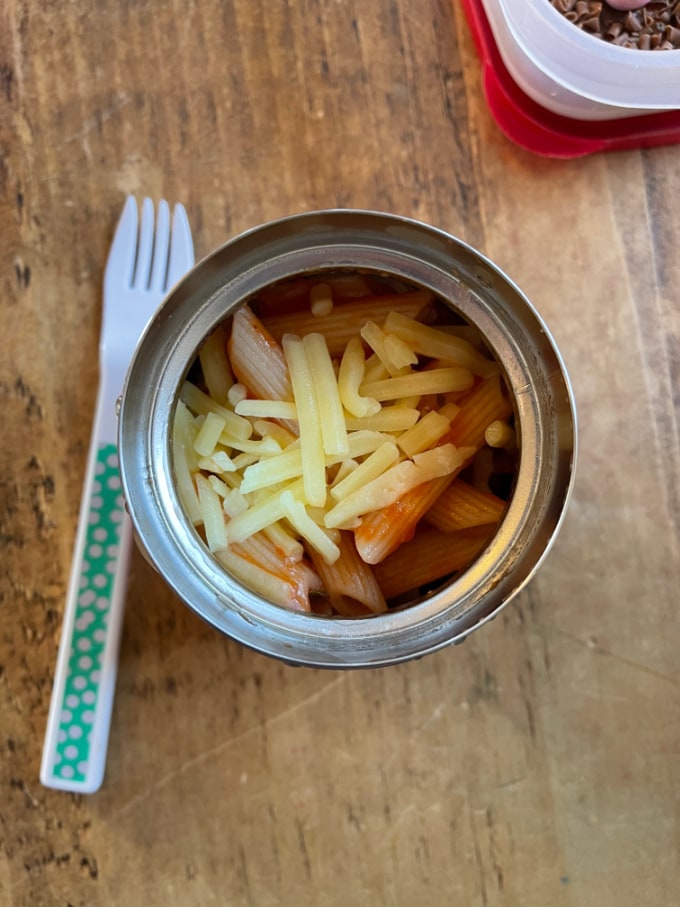 The next lunch is a simple tomato and cheese pasta. You can either cook this fresh in the morning or reheat pasta from the day before.
To get the food flask hot, fill it with boiling water, put the lid on and leave it for 15 minutes then drain. Make sure the pasta is piping hot when you put it in.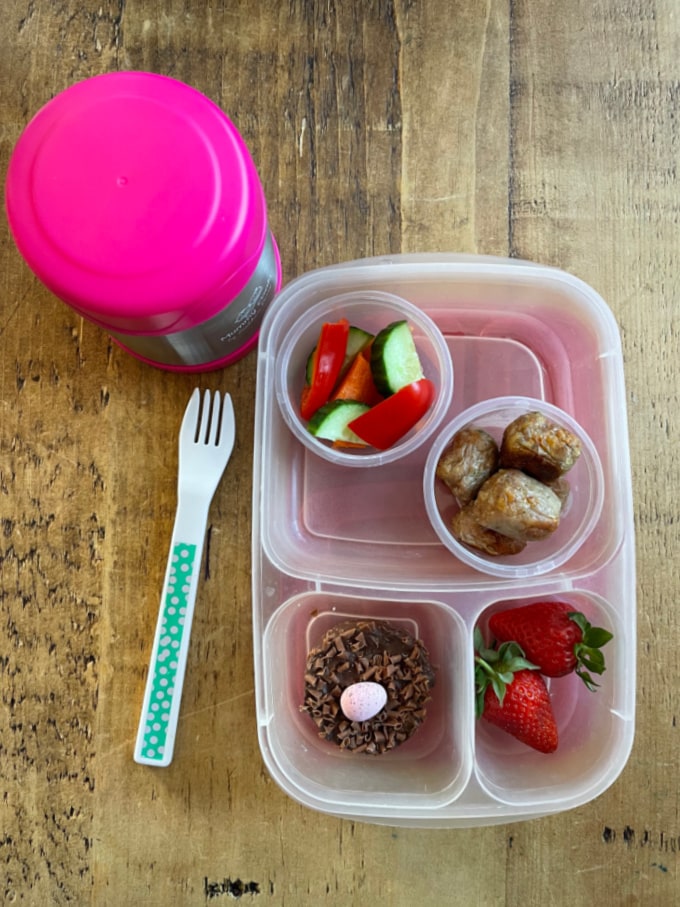 Along with the pasta I also added turkey sausages, fruit and veg and a chocolate cake.
Aoife is 10 so it's safe for her to eat sausages in this shape but for babies, toddlers and younger children cut them lengthways in spear shapes.
3. Ham Wrap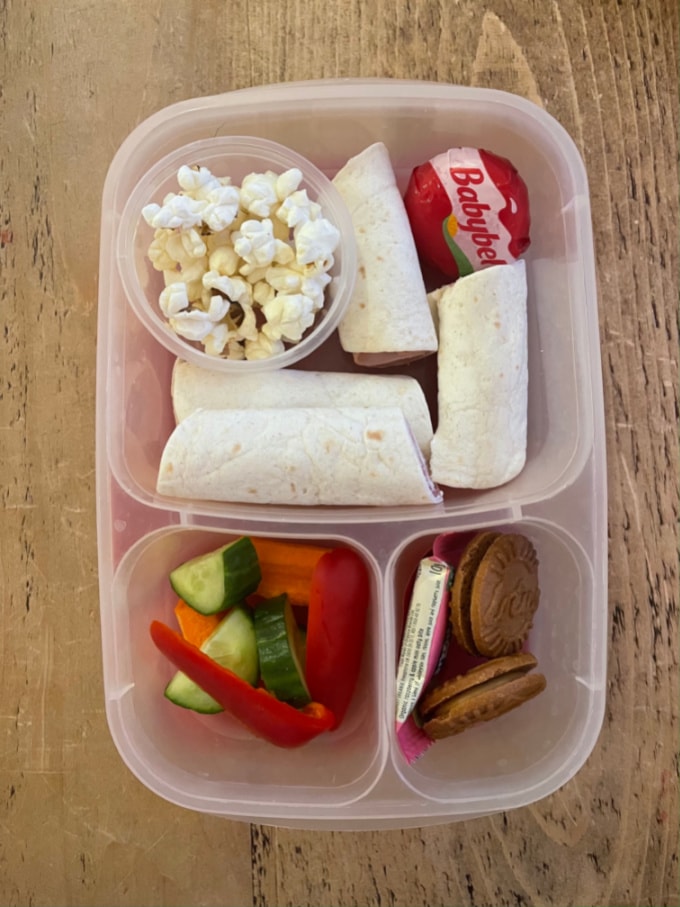 The next lunch is a simple ham wrap. These are mini wraps and I gave Aoife two along with cheese and veggies.
The sweet element of the lunch was an Organix oat bar, a couple of Lotus biscuits and some popcorn.
Again please be mindful that popcorn is a choking hazard for children under 4 and isn't recommended to be served until after that age.
4. Cheese Sandwich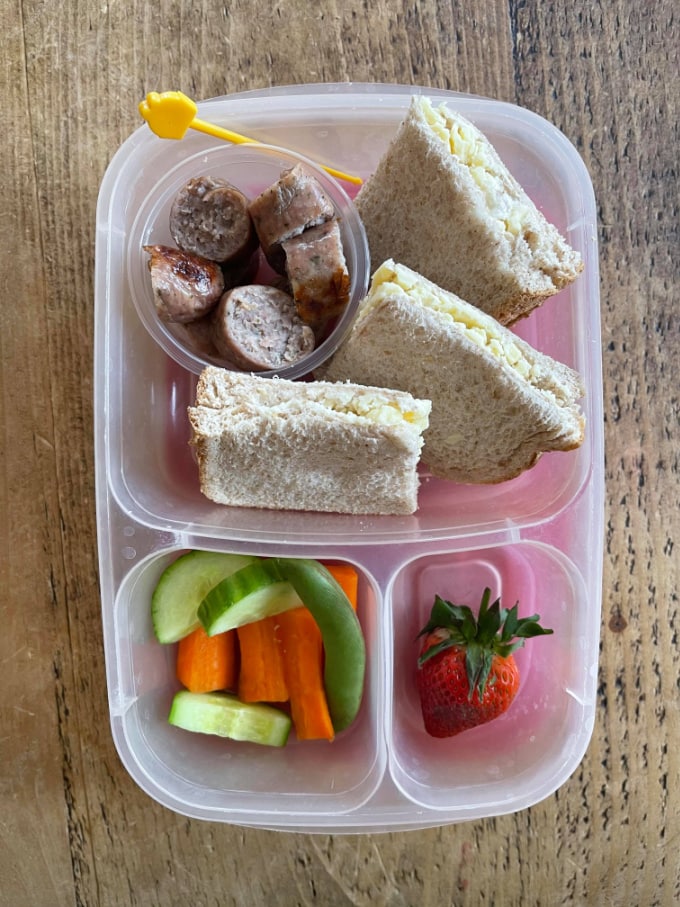 Next up is a grated cheese sandwich with turkey sausages.
Again I just need to mention that for younger children and babies please cut sausages lengthways. The food skewers are from Pick Plates.
With that I gave her some fruit and veg and also a small box of popcorn and mini cookies.
5. Quorn Nuggets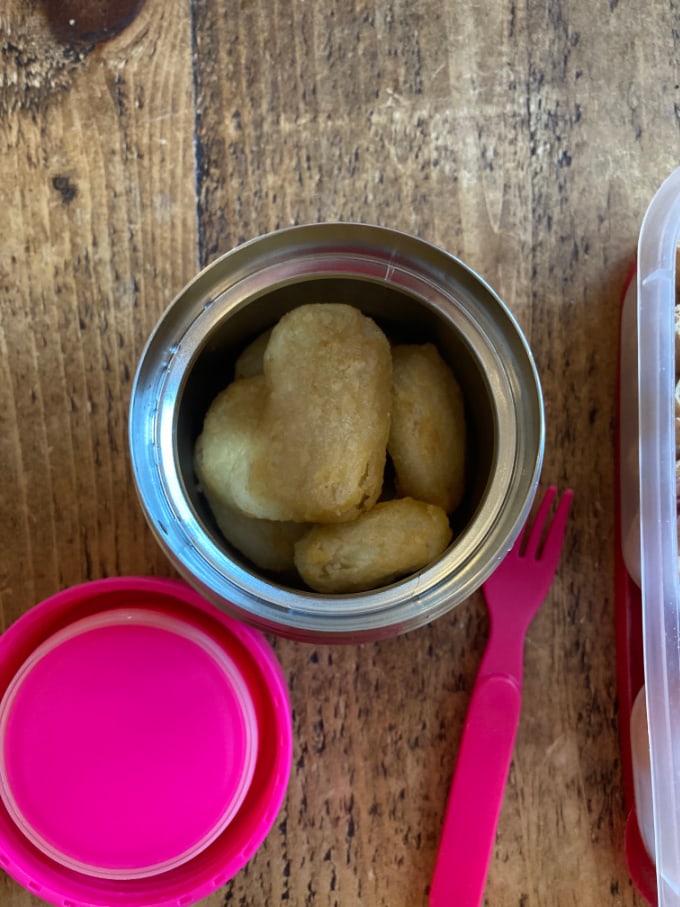 Our final lunch is Quorn Nuggets in the food flask.
Now I have to say these did go quite soggy by lunchtime but I've since learnt a tip that if you put some kitchen paper at the bottom of the flask it will soak up the moisture.
You can read more about how to pack chicken nuggets in a lunchbox here.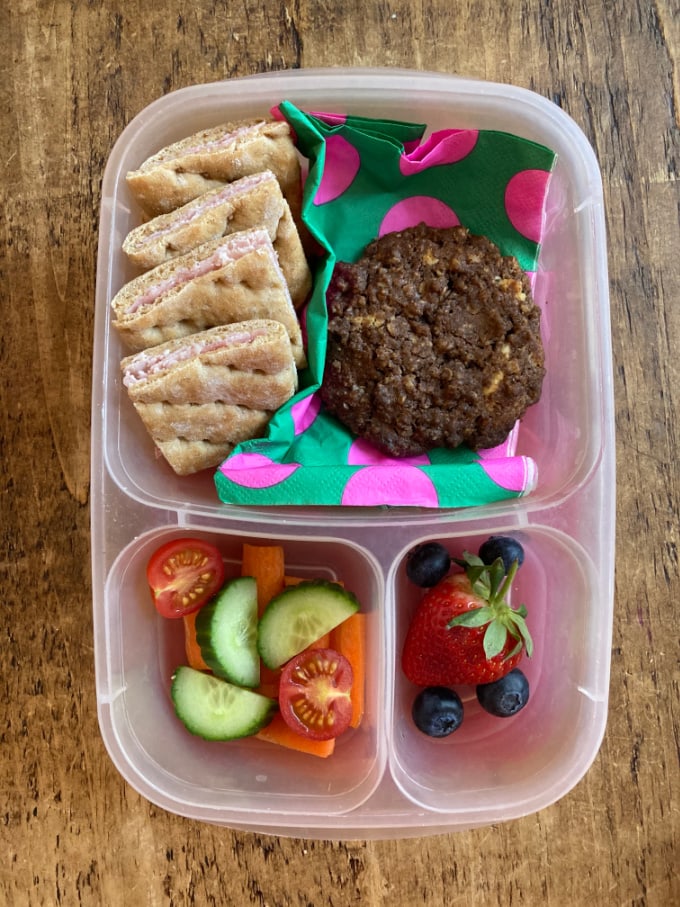 Along with the nuggets I gave her a ham sandwich thin, some fruit and veg and another one of the chocolate oat cookies that I mentioned above.
I'll continue to share Aoife's packed lunches a couple of times a week over on my Instagram so do come join me there!
And if you have a fussy eater and are worried about what to put in their lunch box then check out my Lunch Box Tips for Fussy Eaters here.