A delicious and healthy family meal packed full of nutritious veggies!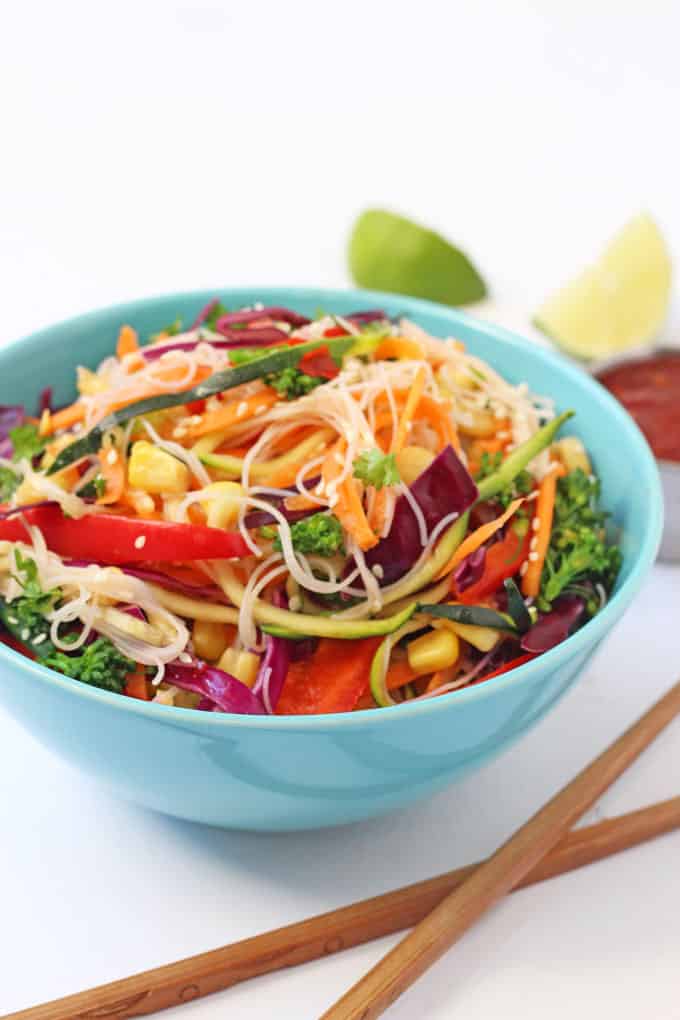 **Sponsored Post **
My absolute favourite cuisine has to be Asian; Chinese…Thai…Japanese…Vietnamese…I love it all and swear I could eat this food 24/7!  Many people consider this to be "treat" food, confined to only a weekend takeaway but I try to incorporate it into our everyday healthy eating as much as possible. One of my favourite Asian dishes to whip up during the summer is my Rainbow Veggie Rice Noodle Salad!

There really is no better time for fresh healthy ingredients than summer. As much as I love the warming comfort food of winter, nothing beats a delicious and vibrant summer salad, especially one that can be thrown together in just a few minutes.
But even the healthiest of meals can sometimes cause discomfort as I discovered in both my pregnancies! I suffered so badly with indigestion and heartburn, to the extent that I avoided eating a lot of my favourite food simply because I feared the repercussions so much. Luckily I eventually found some really effective over the counter medication and the symptoms stopped as soon as I had my children but it really has given me a new found sympathy for anyone who suffers longterm.
For more information about indigestion and heartburn and for suggestions on how to treat it naturally visit Rennie Indigestion and Rennie Heartburn.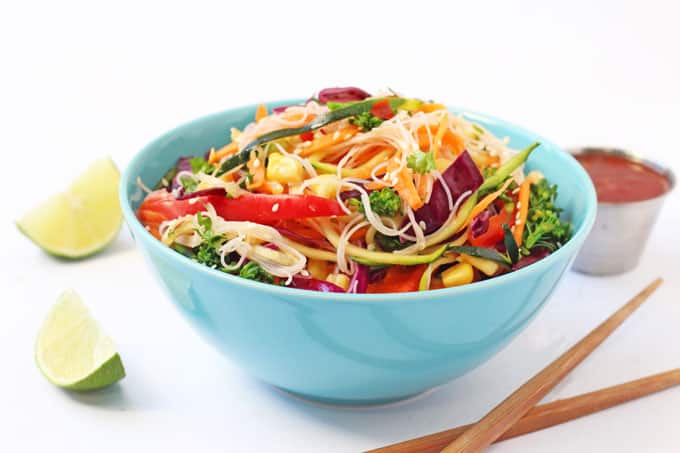 Thankfully I am now enjoying all my favourite food discomfort free; including this delicious Rainbow Veggie Rice Noodle Bowl.
The salad dressing is super mild, meaning its perfect for kids. Packed full of fresh and raw vegetables it's a fantastic way to get your kids to eat a rainbow of veggies!