10 Delicious Kid-Friendly Recipes Packed With Hidden Vegetables!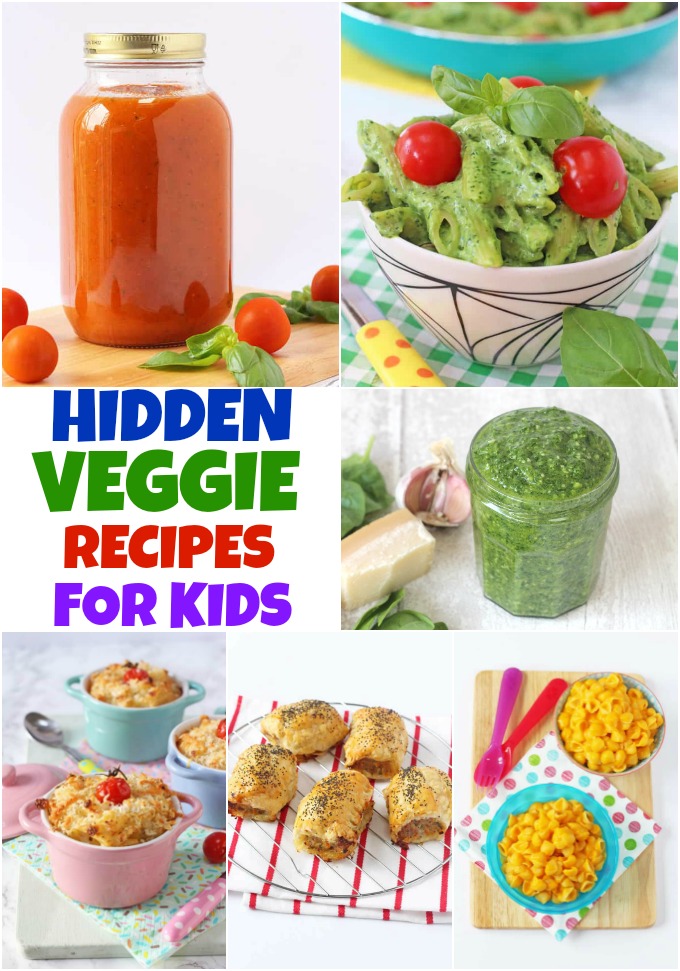 We all know that eating fruit and vegetables is good for us but in reality it's not always so easy to convince the kids of that, and it can easily feel like you are going into battle every time you try to get them to eat their vegetables!
Whilst I know that some people don't agree with "hiding" vegetables in children's food because it doesn't encourage them to change their overall eating habits nor develop their tastebuds, if you have a picky or fussy eater it can be a very easy way to get some nutritious goodness into them without an argument at mealtimes.
With this in mind, we've put together our Top 10 Hidden Veggie Recipes for Kids to help you try and get some veggies into your kids without a fight!
One Pot Mac & Cheese With Hidden Veg
A delicious and easy Mac & Cheese recipe with hidden courgettes, made in one pot. Perfect for picky eaters who don't like eating their veggies! 
Got a veggie hating family? Try my Hidden Veggie Tomato Sauce, perfect for pastas, pizzas, no added sugar and it can be frozen too!
Delicious kid friendly sausage rolls packed with carrot and courgette. Everyone will love these Hidden Veggie Sausage Rolls!
This Secret Veggie Green Rice contains THREE portions of vegetables! And it's so good the kids will never know!
Delicious gluten free, no added sugar muffins with hidden veggies sweet potato and carrot!
An easy, nutritious and kid-friendly pasta pesto recipe made with super healthy broccoli! Nut free too!
Sneak some veggies into your kids meal with this delicious Butternut Squash Mac and Cheese recipe. Great for toddlers and baby weaning too!
A delicious and nutritious Spinach Pesto ready in just 5 minutes!
Macaroni Cheese With Secret Cauliflower
Classic Mac 'n Cheese made with a secret veggie cauliflower sauce. Vegan friendly!
Creamy Avocado & Spinach Pasta
A quick and easy recipe perfect for picky eaters; Creamy Avocado & Spinach Pasta with a no-cook sauce!
A healthy twist on an old family favourite. This Cauliflower Mac & Cheese is packed with hidden veggies that the kids can't see or taste!