25 easy and delicious summer snacks for kids, all super healthy too!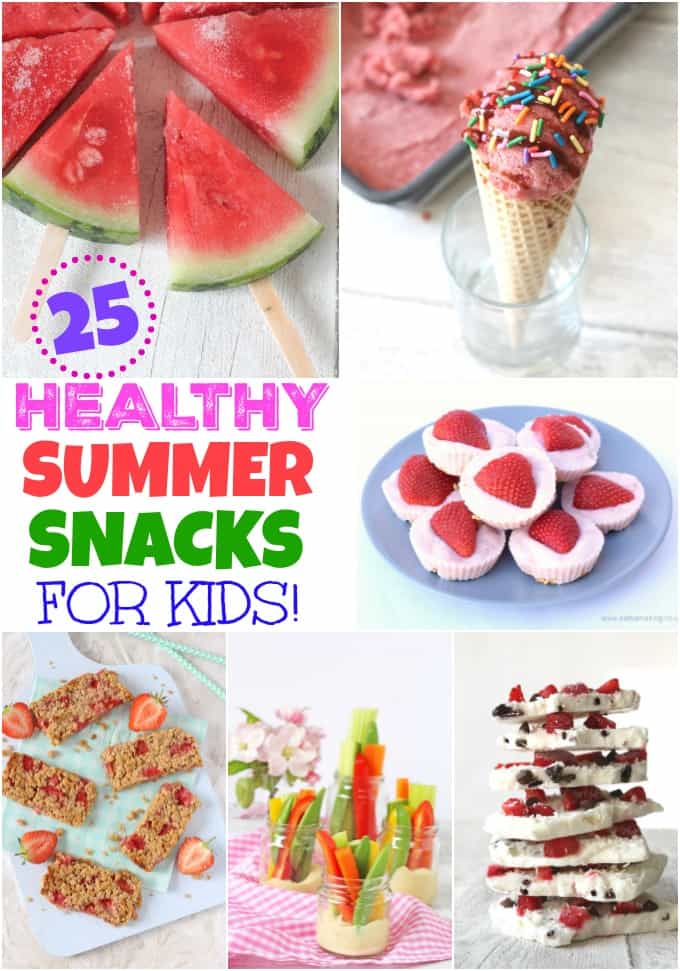 My small person is a complete "snackaholic"!
In the summer months when she is spending so much more time outside in the fresh air, I feel like she takes snacking to a whole new level and sometimes I find it difficult to keep up with her requests!
If your kids are constantly asking you to fetch them snacks, then try making a snack station in the fridge filled with healthy and filling snacks that they can help themselves.
I have a post all about how to make our own here: Fridge Snack Station for Kids.
With snack requests at an all time high over the summer months, I am always looking for new and healthy ideas for snacks to keep things exciting so here is my roundup of 25 of The Best Healthy Summer Snacks for Kids!
If you try any of these summer snack recipes, then please do leave me a comment. You can also share your pictures with me on Instagram. I always love to see your creations!
Summer Snack Recipes
25 OF THE BEST HEALTHY SUMMER SNACKS FOR KIDS!
25 easy and delicious summer snacks for kids, all super healthy too!
If you enjoyed this recipe collection, you might also like:
We've got some fantastic recipes that are great to cook with kids. We've included baking recipes, but we've also listed some family main meals and savoury snacks to make too.
15 of the Best Healthy & Kid-Approved Popsicles!
15 Healthy & Delicious Popsicles Recipes to try this Summer!
ORDER my new book THE FUSS-FREE FAMILY COOKBOOK out now. 100 healthy easy and quick recipes that the whole family will enjoy!