15 Healthy & Delicious Popsicles Recipes to try this Summer!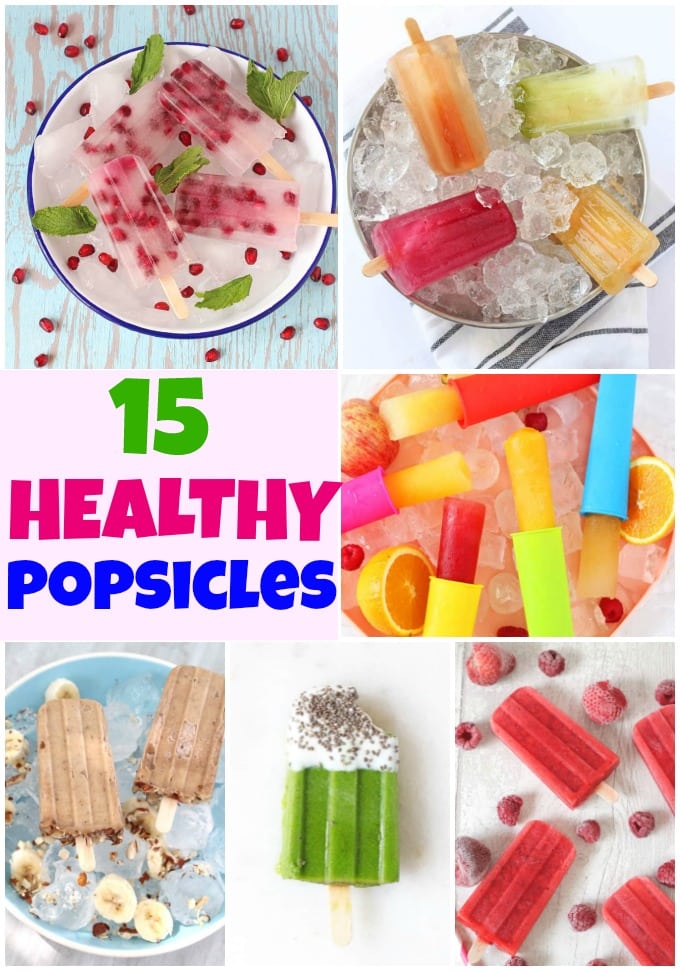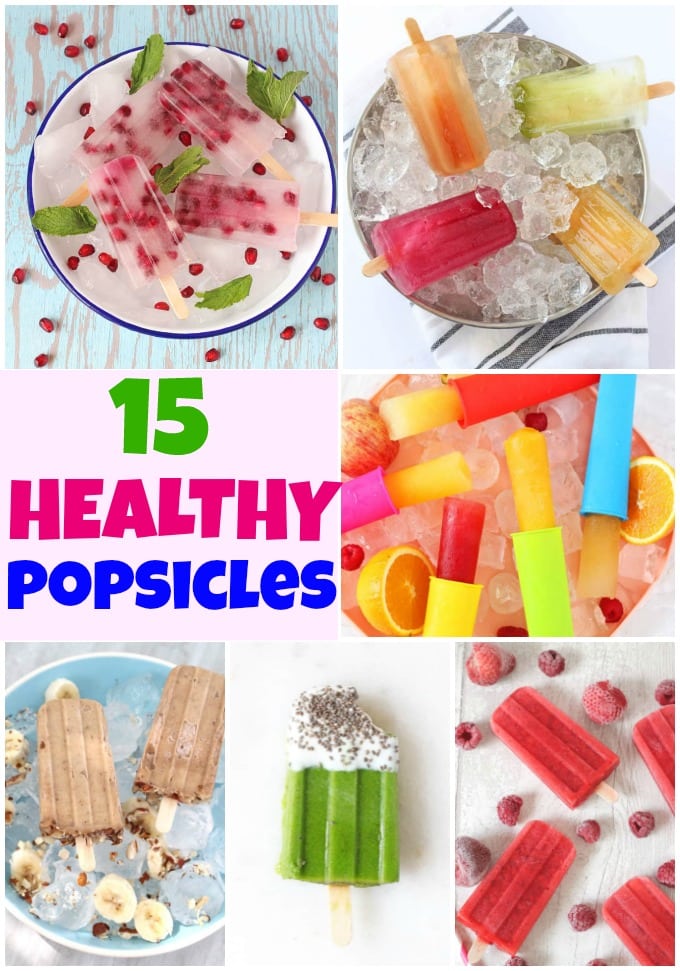 With the school summer holidays kicking off in the UK this week and a period of uncharacteristically warm weather, I'm anticipating a request for an ice lolly or popsicle AT LEAST once a day for the rest of the summer!
Whilst shop bought popsicles are ok as a treat now and again, they can be very expensive, especially if you are buying them singularly, and are often packed full of sugar or artificial sweeteners and additives.
Making your own popsicles is a far cheaper and healthier option. You can customise them depending on your own families tastes and they can be a great way of using fruit and veg that might be nearing it's best before date!
I've decided that I will attempt to arm myself with a freezer full of homemade, heathy and kid-approved popsicles ready to go this summer!
Here's my list of 15 of the Best Healthy & Kid-Approved Popsicles for you to try:
Peanut Butter & Banana Popsicle
A super healthy dairy free popsicle made from peanut butter and banana.
Orange & Chocolate Ice Lollies With Sweet Potato
These orange and chocolate ice lollies are vegan and have just four ingredients, including sweet potato. The perfect treat for a hot summer day.
Pomegranate Coconut Water Popsicles
Delicious and refreshing Pomegranate and Coconut Water Popsicles. A tasty and healthy frozen treat for kids this summer!
Healthy & Delicious Plum Popsicles
These are super yummy and super healthy and with only three ingredients, are super easy to make.
Pea & Spinach Green Smoothie Popsicles
Eat your greens in a popsicle! Delicious and healthy Pea & Spinach Smoothie Popsicles dipped in yogurt and chia seeds.
A fabulous healthy snack, with a sherbet-y zing that leaves your tongue begging for more!
Ten Calorie Lemonade Popsicles
Delicious and refreshing berry and lemonade popsicle; naturally fat free with just ten calories per pop.
Banana, Coconut & Raspberry Ice Lollies
Made with just three ingredients these raspberry ice lollies are also refined sugar free, dairy free and, of course, delicious. My kids gobbled up these easy and tasty homemade ice lollies in no time at all.
A refreshing and healthy summer snack for kids made with whole fruits rather than just the juice so kids get 100% of the nutrients in the fruit!
Strawberry & Watermelon Ice Pops
With only two ingredients, these super sweet ice blocks are a combination of two of our favourite summer fruits!
Make delicious and healthy popsicles with fruit tea bags! A refreshing snack for kids and adults this summer!
Whip up this super easy banana Popsicle recipe, and your kids will be asking for more creamy pops!
These vibrant popsicles are a great way of getting some extra veg into your small people!
Make easy, cheap and healthy ice pops using just one ingredient… fruit juice!
Four Ingredient Avocado Smoothie Pops
With only four ingredients, these avocado smoothie pops are super easy to put together and are full of natural goodness!