Delicious kid friendly sausage rolls packed with carrot and courgette. Everyone will love these Hidden Veggie Sausage Rolls!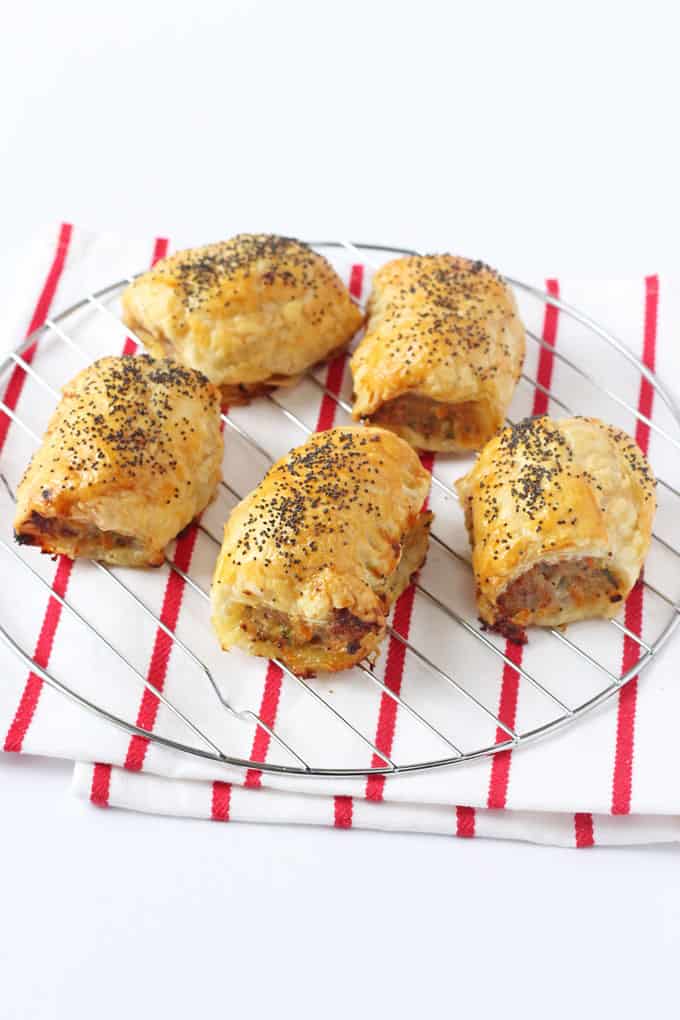 Summer has well and truly abandoned us here in the UK. The wind and rain has returned with a vengeance and I'm reluctantly packing away the shorts and sun hats.
Despite struggling with the cold one thing I am enjoying is the return of warm and comforting food! Salads and simple dishes are nice for a couple of months but come this time of year I am always more than ready to start tucking into deliciously warming meals and proper winter comfort food again. And to kick off Autumn I knew the first thing I had to make were my irresistible Hidden Veggie Sausage Rolls!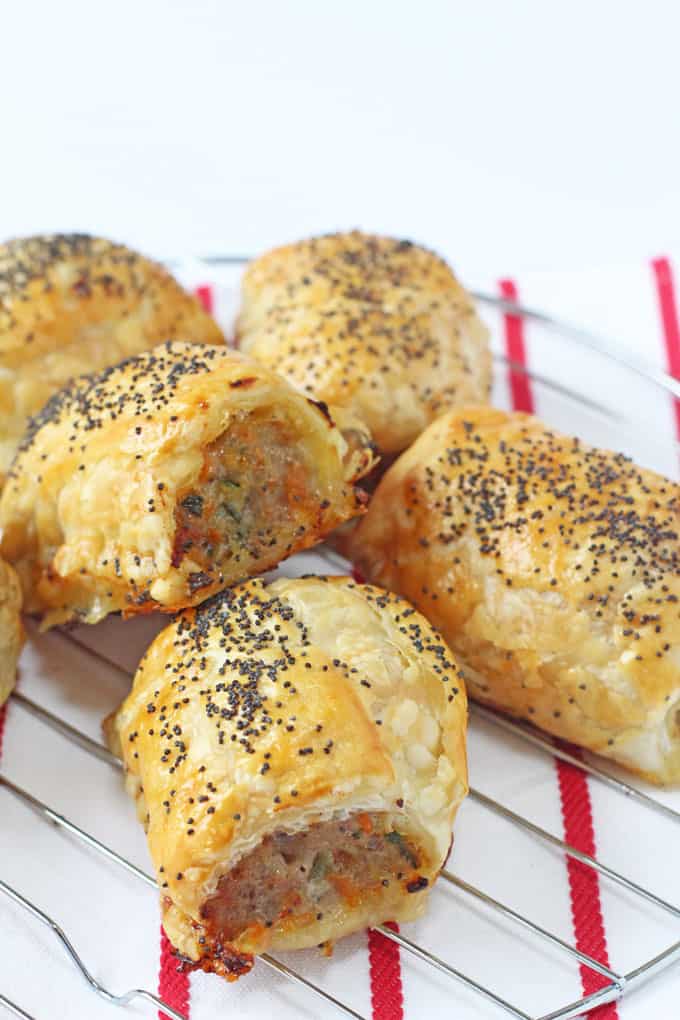 My whole family is sausage roll obsessed. They would pretty much eat them day in day out if I let them. Unfortunately sausage rolls don't have the healthiest of reputations but by making them at home you can control, at least to some extent, what goes into them.
I used ready rolled puffed pastry sheets for this recipe. No … I don't make my own pastry. In my opinion, unless you really enjoy making pastry life is just too darn short to be sweating over layers of puff! The sausage meat I get from my local butcher but any kind of sausage meat will be good or just cut the skins away from regular sausages.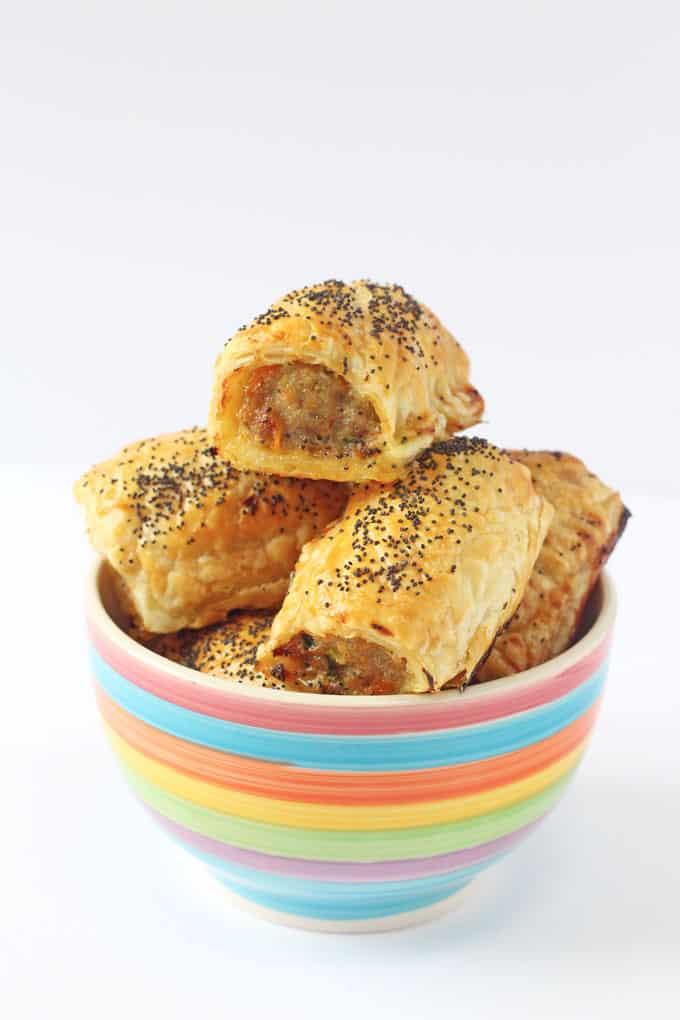 And then there's the hidden veggies! I grated a carrot and courgette (zucchini), gently fried them to remove the crunch and mixed it in with the sausage meat. I taste tested this latest batch on three kids yesterday and not one of them mentioned the veggies! Result!
If you give these sausage rolls a try please do let me know what you think. Or tag me in a picture on Facebook, Twitter or Instagram. I'd love to see your creations!