A healthy and fun snack for kids and perfect for parties too. Waffle cones dipped in chocolate and filled with lots of fresh fruit!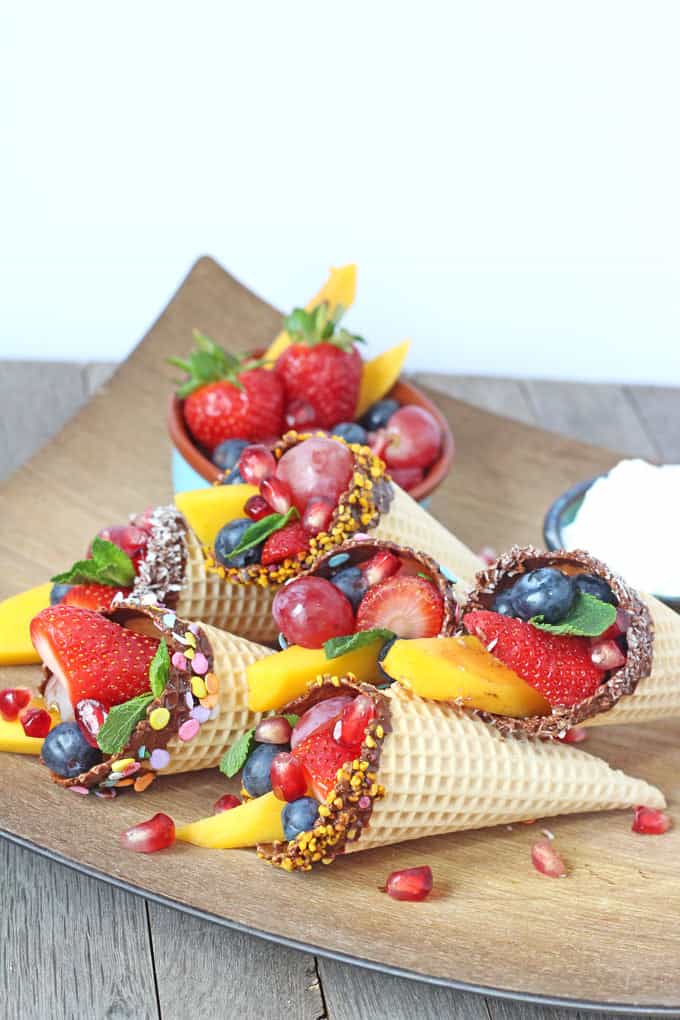 Some of my most popular and most requested recipes to date are snacks for kids. It seems that a lot of you struggle to think of healthy snacks to your children won't turn their nose up at. And you're not alone. I do too! One of the best snacks we can give our kids is fruit. It's fresh, healthy and convenient but in a child's eyes it just doesn't compare to a tempting chocolate bar or bag of crisps!
In an attempt to make fruit a little more exciting and enticing to our picky eaters I made these Chocolate Dipped Cones and filled them with a selection of colourful fruit. Getting the kids involved in the kitchen really helps to get them a lot more interested in the food they eat. Older children can help chop the fruit whilst younger ones choose which berries to include. They will all enjoy dipping the cones into the chocolate and deciding what to decorate them with!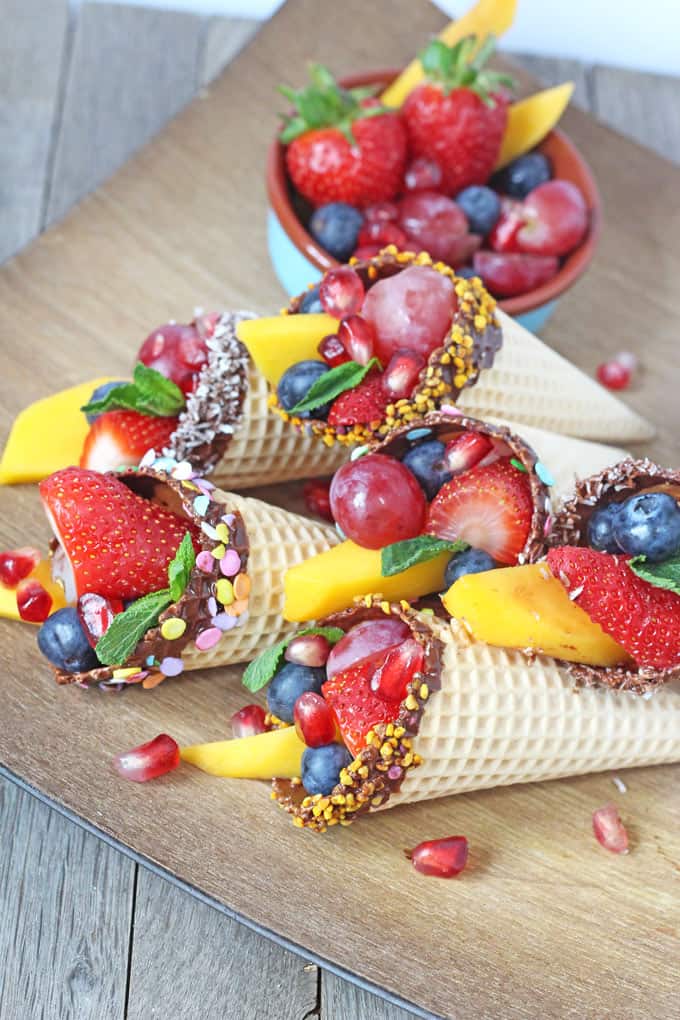 These Fruit Cones would also make a great addition to a party. Cupcakes and sandwiches will always go down well at birthdays, but imagine your guests facing when they see these tasty treats laid out on the table!
To see how I made these check out the video below. And don't forget to subscribe to my You Tube Channel for lots of recipes, hauls, tips and tricks to come!