A frozen smoothie fit for superheros. Blended frozen bananas, strawberries, spinach and almond milk make this smoothie as delicious as it is vibrant.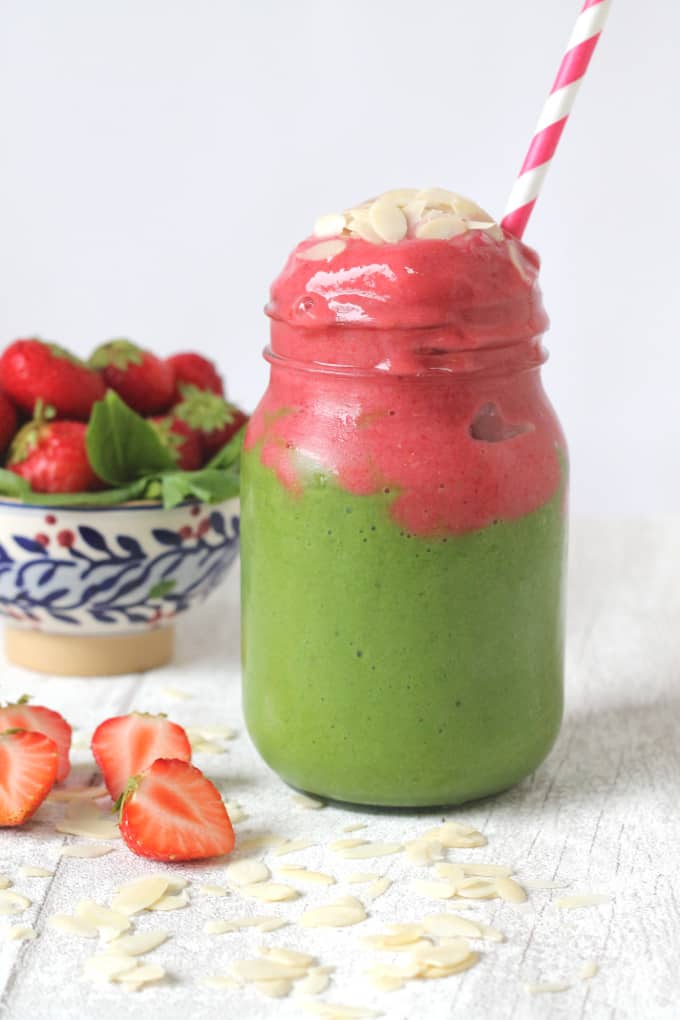 Last week I was sick with a chest infection and the only thing I wanted to eat for three days straight was soup and smoothies. Determined to pump myself with as many vitamins and nutrients as possible and craving something cold for my aching throat I made this Frozen Spinach & Strawberry Smoothie.
Ok, so where does the Superhero part come into it? Well it looks like something a superhero would drink and your kids / partner / friends will think you're pretty darn special for producing this when they are ill!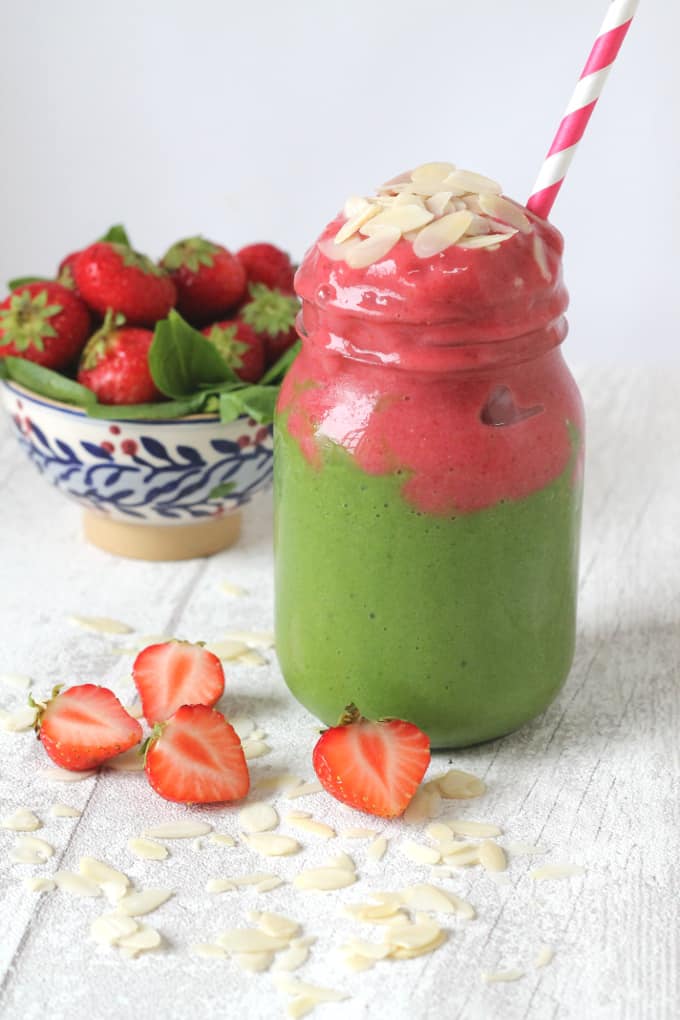 I've used almond milk in this recipe, making it vegan friendly. But you can also use coconut milk or cows milk too. If you are nervous about how your fussy eaters might take to the spinach smoothie then you can add more honey or maple syrup to make it a little sweeter for younger taste buds.
But it's quite possible that they will be so surprised by the vibrant colours and excited to tuck in to this frozen delight that they won't even realise that what they are drinking is so healthy!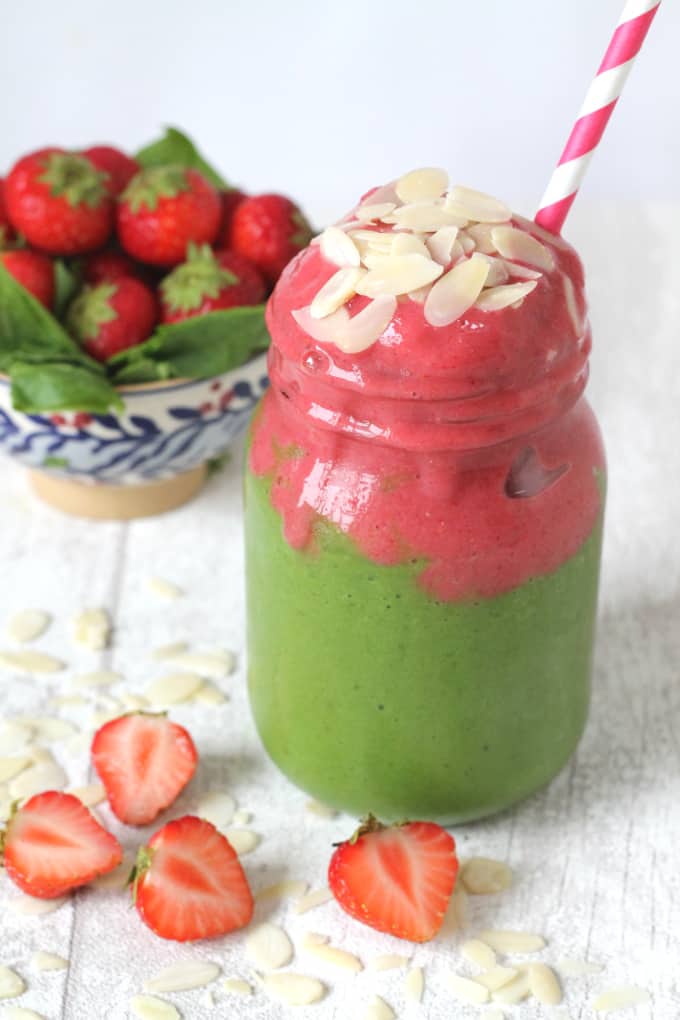 I will definitely be trying out some more versions of this Frozen Smoothie again soon. What other flavours do you think would work well together?