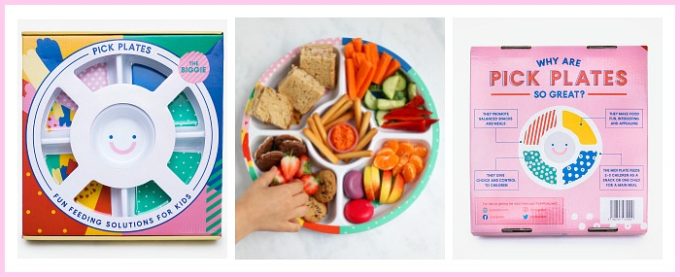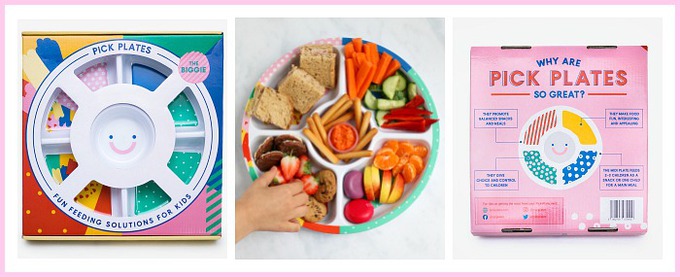 15 Minute Meals for Kids – quick and easy dinner time solutions for busy days!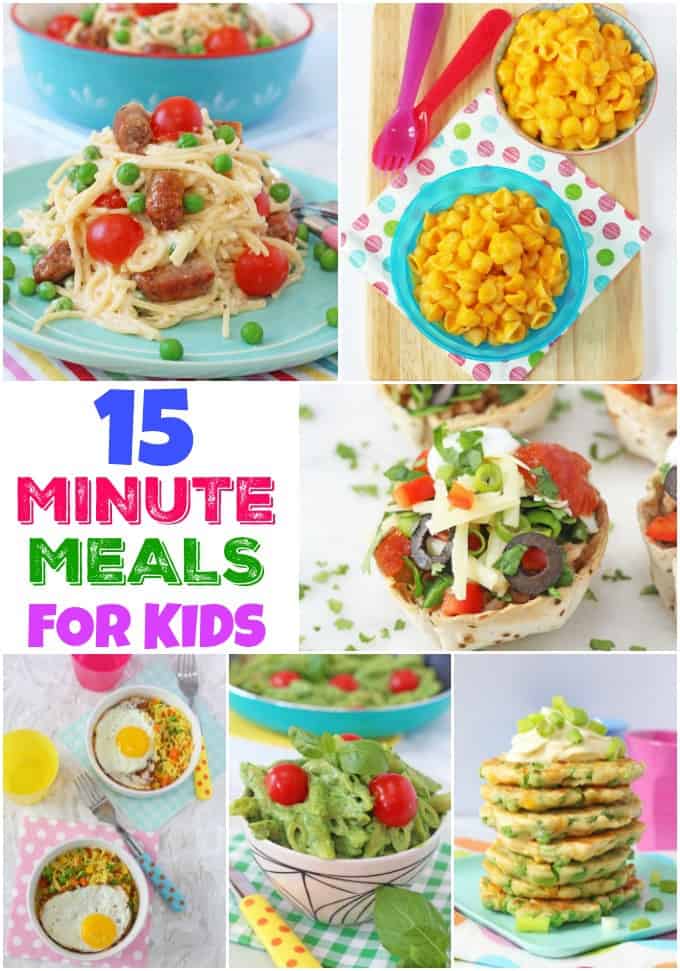 Life can be pretty hectic for parents these days, between work, nursery and school runs, after school clubs… some days you just need to be able get the kids' dinner on the table as quickly as possible with as minimum of fuss as possible!
However, this doesn't mean that you have to compromise on taste or nutritional value.
There are lots of ways to create quick and easy meals for the kids that are packed full of flavour and nutrition.
The Best 15 Minute (or less!) Kids Dinners
Quick and easy Rainbow Vegetable Tortilla Pizza. Ready in just 10 minutes, it's a great healthy alternative to regular pizza that kids will love!
5 Minute Easy Breezy Egg Fried Rice
A super speedy meal for when the kids are hungry and just can't wait! It's quick, it's easy and it can be as nutritious as you like!
Creamy Avocado & Spinach Pasta
A quick and easy recipe perfect for picky eaters; Creamy Avocado & Spinach Pasta with a no-cook sauce!
A quick and easy midweek meal, all cooked in one pot and in just 10 minutes. It's my One Pot Spinach & Parmesan Orzo
Leftover Chilli & Green Olive Taco Bowls
Use up leftover chilli and rice to make these quick and easy Taco Cups filled with green and black olives, cheese and red peppers.
5 Minute Pesto Pizza Quesadillas
This recipe is so quick and easy. Pack in lots of lovely vegetables or go for a meat feast – whatever you or your kids prefer. This recipe is great for using up odds and ends of leftovers too!
Use up leftover ham from your Sunday roast to make this delicious and healthy Ham and Egg Noodle Soup. A quick and easy meal idea for a Monday!
This recipe is perfect for a quick mid-week meal as you can have it on the table in just 15 minutes! It's a lovely simple recipe that's perfect for cooking with kids.
Satay Vegetable Noodles Recipe – Easy 5 Minute Meal
A super quick, easy and healthy family meal ready in just 5 minutes. You won't believe just how simple this Satay Vegetable Noodle recipe is to whip up.
Healthy Fruity Prawn Fried Rice
A family friendly healthy dinner recipe. This recipe is really easy to prepare (it's a great one for kids to help cook) and has always been a big hit with kids and adults alike!
Broccoli Mac & Cheese 15 Minute Meal
A super easy and delicious meal ready in less than 15 mins. This Broccoli Mac & Cheese is sure to be a new family favourite!
Quick Sausage & Spaghetti for Kids
A quick and easy Gluten Free Sausage Spaghetti, designed with kids in mind but perfect for the whole family too!
Vegetable Rice & Egg Bowl – 5 Minute Meal
Whip up a quick and tasty meal for the kids in 5 minutes and just 3 simple ingredients with this Vegetable Rice & Egg Bowl.
Next time you're tempted to reach for the takeaway menu, try this delicious and speedy Prawn Thai Fried Rice dish made with Veetee rice.
With just a few store cupboard essentials you can make these really tasty Pea & Sweetcorn Fritters. Great for kids, toddlers and weaning babies too!