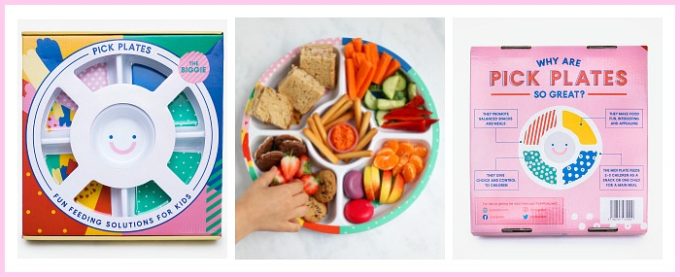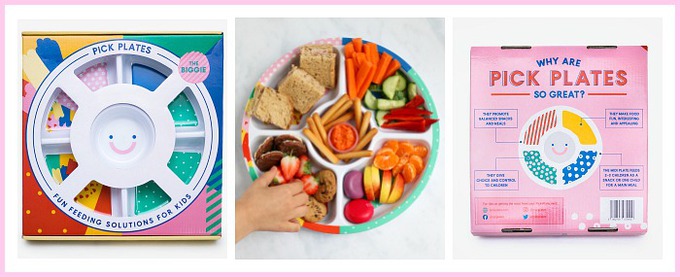 15 of the best kid-friendly Sauces & Dips!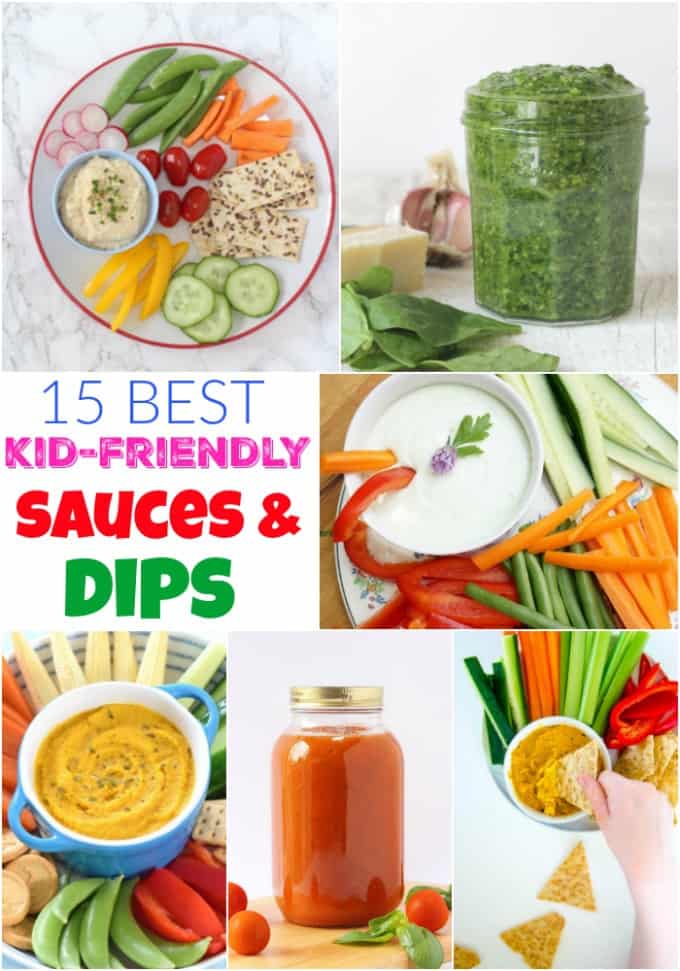 Sauces are a great way to get extra vegetables into your small people without too much fuss and often the addition of a sauce will encourage even the pickiest of eaters to eat something that they may have turned their nose up at if it were served on it's own!
Dips are a fantastic way to get your small people snacking on raw chopped veg, and whilst shop bought sauces and dips might be convenient, all too often they contain high levels of sugar and/or salt and even the "healthy" ranges can still contain fairly high levels of sugar and/or salt.
Homemade sauces and dips can be a much healthier alternative for your small people and not only can you be 100% confident as to what's in them, you can also play around with the recipes to suit your own small person's tastes as well as accommodating any food allergies they may have.
My top 15 Healthy & Kid Approved Sauces & Dips
A creamy and cheesy dip made with chickpea and packed full of protein! A great way to get kids to eat their veggies!
Child Friendly Hummus with Crudites
A child friendly hummus recipe served with crudites. Super quick and easy to make. Perfect as a snack or for summer picnics!
A quick and easy recipe for Pea Hummus. Makes a super healthy snack for kids and great for lunch boxes too.
Got a veggie hating family? Try my Hidden Veggie Tomato Sauce, perfect for pastas, pizzas, no added sugar and it can be frozen too!
A delicious tomato and lentil pasta sauce made with red lentils and packed with protein and fibre. A great way to get some extra nutrition into a simple kids pasta dish!
Slow Cooker Tomato & Basil Pasta Sauce
A rich but super simple Tomato & Basil Pasta Sauce cooked in the slow cooker for a delicious flavour. The perfect go-to pasta sauce for busy families.
A quick and easy recipe for Whole30 compliant mayonnaise!
Pull out your slow cooker and make this pumpkin hummus. The babes will love it and you'll be adding it to salads and main meals too.
A deliciously creamy vegan sauce made using just cauliflower and coconut milk. Whole30 compliant!
Some recipes are too simple to be true…but they are true. With all the lovely fresh spring vegetables filling the farmers' market stands, now is a great time to get dipping. What will you dip?
A delicious and nutritious Spinach Pesto ready in just 5 minutes!
This homemade hummus recipe is perfect for lunch boxes and of course for fun lunches and snacks at home too. It's really easy to make (why not let your child have a go at making it?) and completely delicious!
A delicious recipe for kale pesto, with both a vegan and vegetarian option. Perfect for use with pasta, in lasagne or as part of a salad.
This is hummus style with no chickpeas. It is very easy to make, and really quick if you happen to remember to roast some extra carrots when you are making dinner.
ORDER my new book THE FUSS-FREE FAMILY COOKBOOK out now. 100 healthy easy and quick recipes that the whole family will enjoy!