15 of the best kid-friendly Sauces & Dips!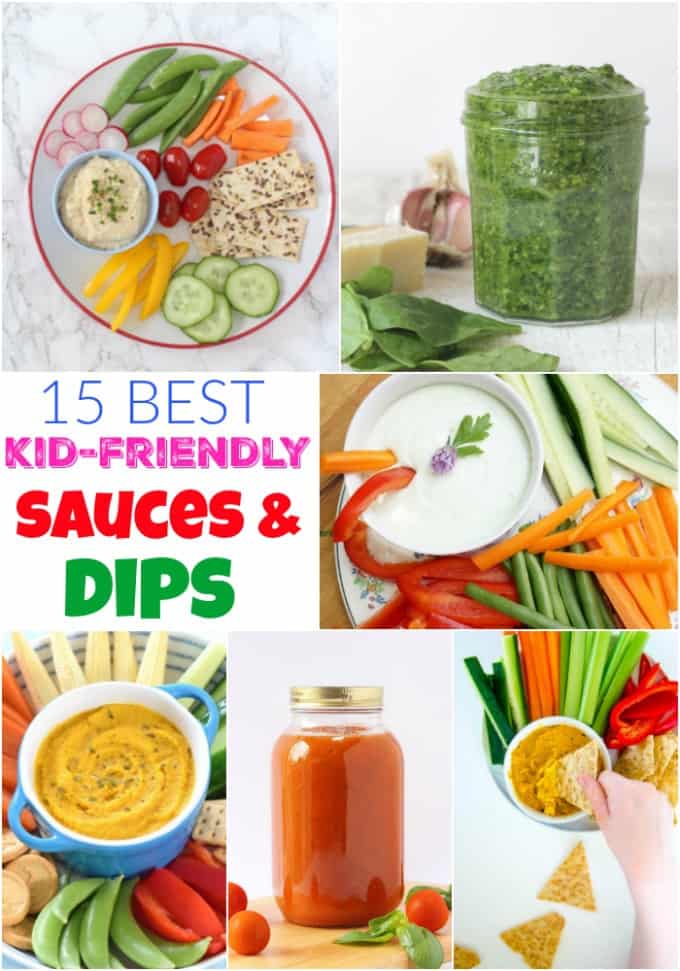 Sauces are a great way to get extra vegetables into your small people without too much fuss and often the addition of a sauce will encourage even the pickiest of eaters to eat something that they may have turned their nose up at if it were served on it's own!
Dips are a fantastic way to get your small people snacking on raw chopped veg, and whilst shop bought sauces and dips might be convenient, all too often they contain high levels of sugar and/or salt and even the "healthy" ranges can still contain fairly high levels of sugar and/or salt.
Homemade sauces and dips can be a much healthier alternative for your small people and not only can you be 100% confident as to what's in them, you can also play around with the recipes to suit your own small person's tastes as well as accommodating any food allergies they may have.
I've put together a list of my top 15 Healthy & Kid Approved Sauces & Dips for you to try!
Classic Hummus Recipe (Home is Where the Hummus Is)
Slow Cooker Tomato & Basil Pasta Sauce