Tips for creating healthier birthday parties for kids with Organix!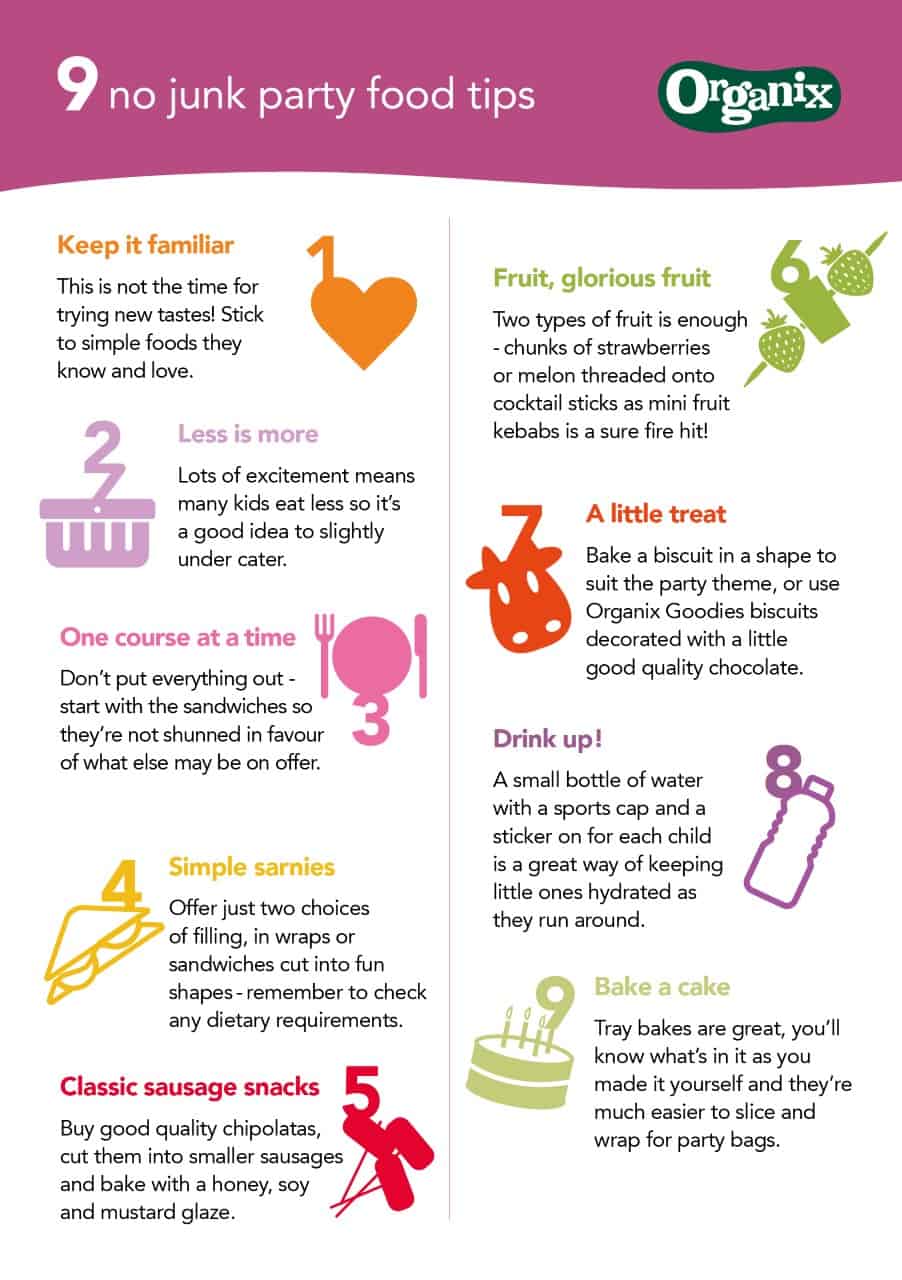 I often get asked by parents for help in creating healthier birthday parties. There's nothing wrong with treating your children to a fun party with all of their favourite food, but if you would like some help on making your party a little healthier then Organix have created this fantastic tip sheet.
For me, parties at home are all about the food so here are some of my favourite recipes to whip up for a party big or small!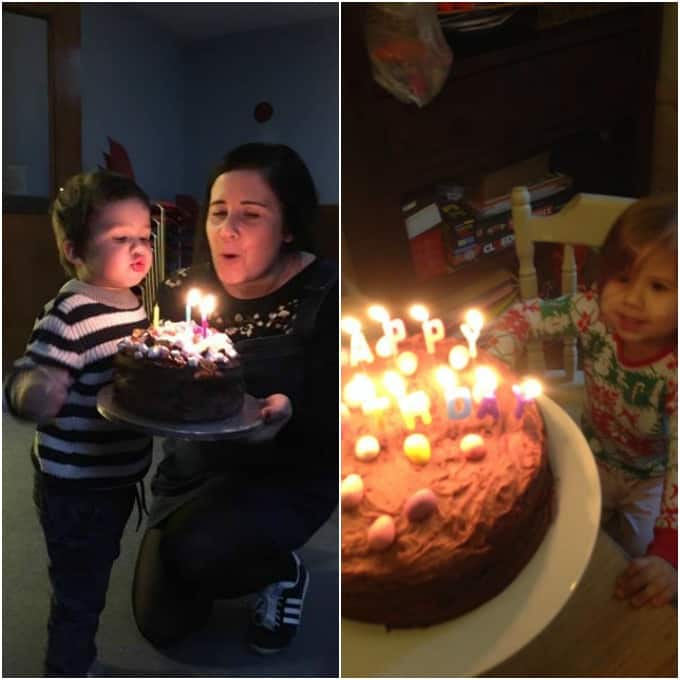 SAVOURY OPTIONS
Sandwiches always goes down a treat at parties but you can add a little fun to them and also include some fruits and veggies by making some Sandwich Skewers. Use safe plastic skewers or cake pop sticks for younger children. Sausage Rolls are also a birthday favourite but they're super easy to make at home with shop-bought pastry. I even manage to sneak some hidden veggies into mine! Cocktail Sausages are super easy to make in bulk too. Use good quality sausages chipolatas and add some flavourings.
SWEET TREATS
There's no denying that kids love sweet treats at parties, but rather than break out bowls of jelly sweets try some of these easy ideas. Fruit Cones – Dip some wafter cones in chocolate and then fill with fruit for a fun healthy treat. Raspberry Jam Straws are so easy to make and make it much easier to control the amount of sugar at a party. Popcorn is another super easy and cheap snack that everyone loves!
FROZEN SNACKS
Ice Cream is another birthday party favourite but again it's easy to make a healthier option yourself at home. Two Ingredient Ice Cream made with just fruit is super healthy and dairy free too. Frozen Yogurt Bark is really fun and there's so many toppings you can add to the top. Sorbet is another great option and tastes just as good as sugary ice cream.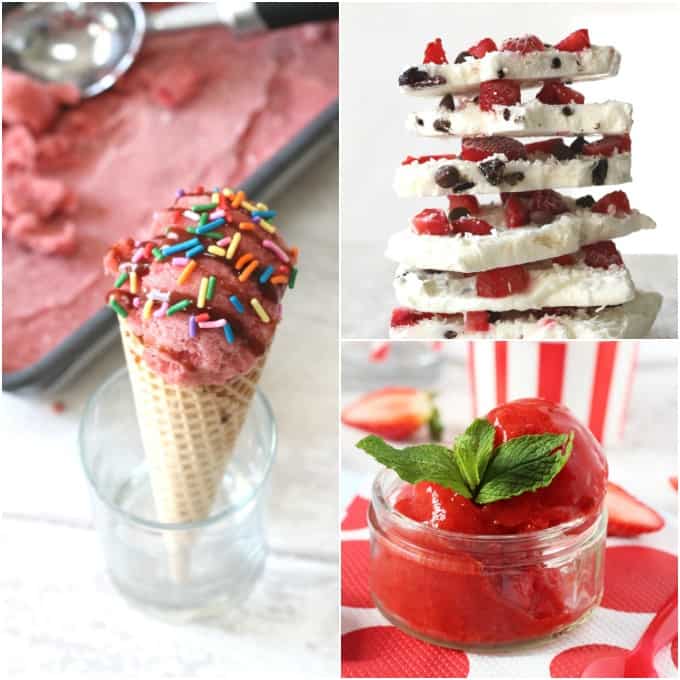 PARTY BAGS
On top of a fantastic birthday party, parents often feel pressure to send the kids home with goody bags packed with more sweets and toys. A small piece of cake and a packet of Organix Goodies is ideal. Cheap books from the pound shop also make a fantastic addition, as well as colouring books and pencils
If you have any tips or tricks for making kids' birthday parties a little healthier, let me know in the comments below. And you can join in the conversation online using the hashtag #NoJunkJourney.
DISCLOSURE: THIS POST HAS BEEN PUBLISHED IN CONJUNCTION WITH ORGANIX AND I HAVE BEEN COMPENSATED FOR MY TIME INVOLVED IN THE CAMPAIGN. ALL VIEWS AND OPINIONS ARE HOWEVER MY OWN.