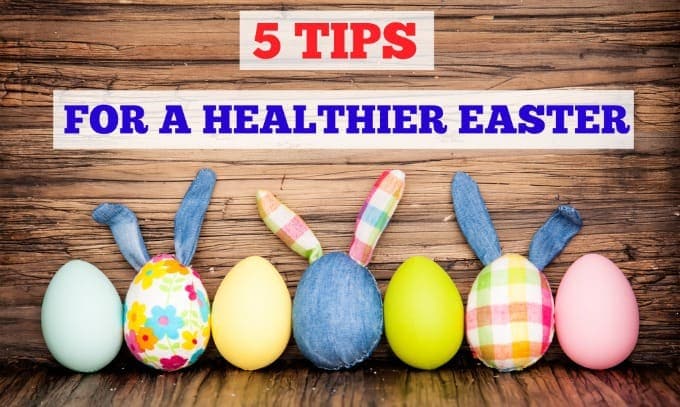 I don't know about you, but it feels like we've not long got rid of all the chocolate and sweets from Christmas!
And yet here we are again in the lead up to Easter faced with the prospect of sugar highs, sticky fingers and trying to explain to our small people why chocolate is not really suitable for all three meals of the day!
Don't get me wrong, I'm not a complete killjoy, (my kids my might not agree with that statement!), but if like me, you'd like to try and get a bit of balance over the Easter period, then here are my Top 5 Tips for a Healthier Easter
1. Get the balance Right!
I'm not suggesting that you swap out all the chocolate for curly leaf kale here, but knowing that chocolate will seem to be everywhere you look over the Easter period, try and get some healthy family meals planned in advance so you know that your little people are getting some of the good stuff as well as the oh so yummy naughty stuff! It will also eradicate the need to beat yourself yet again with the guilt stick when you give in to a request to eat chocolate at 9am!
2. Healthy doesn't have to mean Boring!
Gone are the days of having to search through your cookbook collection for something vaguely inspiring that the small people will love and actually eat. With the the likes of Pinterest, Facebook and Instagram at our disposal these days, it couldn't be simpler to find healthy and creative alternatives at the touch of a button. There really are some brilliantly creative ideas for healthy Easter meals and treats for kids out there and your small people don't need to know that you didn't actually come up with the idea yourself! Here are a few examples of easy healthy Easter inspired ideas:
Carrot & Orange Easter Juice for Kids
Healthy Rice & Veggie Easter Eggs
Healthy Easter Egg Breakfast Popsicles
3. It doesn't have to be chocolate!
A big part of a lots of family's Easter traditions is the Easter Egg Hunt, and with a two week Easter school holiday looming, there is the distinct possibility that your small people will end up taking part in several of these! If you are responsible for organising said treasure hunt, then swap out some of the chocolate eggs that you would usually hide and replace them with small gifts or craft ideas. Kids will often be just as happy or even more so with a new toy or craft activity and whats more, it might keep them occupied for longer during that LONG easter school holiday. Double win!
4. Get Active!
It probably won't only be the small people in your house that will be having the odd chocolate egg at Easter and that's fine, but why not make it guilt free by organising some fun outdoor activities that burn some calories for the whole family (and tire the small people out ready for bed!). Get yourself to your local park/castle grounds/heritage site and go for a walk, do the take the small people biking, swimming, trampolining or the like. There are always lots of activities going on in the community during the holidays so get some fresh air and some exercise before enjoying that chocolate loveliness!
5. Do it Yourself!
Instead of spending money on shop bought chocolate and sweet treats which are often very high in sugar and fat content, spend time with the small people making your own Easter treats. These days, you can very easily buy moulds to make your own Easter eggs, or bake healthy egg or bunny shaped cookies. That way, you can control what ingredients go into them, and getting small people cooking is not only a great thing to do as a family but it also helps teach them from a early age about healthy eating and having a balanced diet.
Happy Healthy Easter!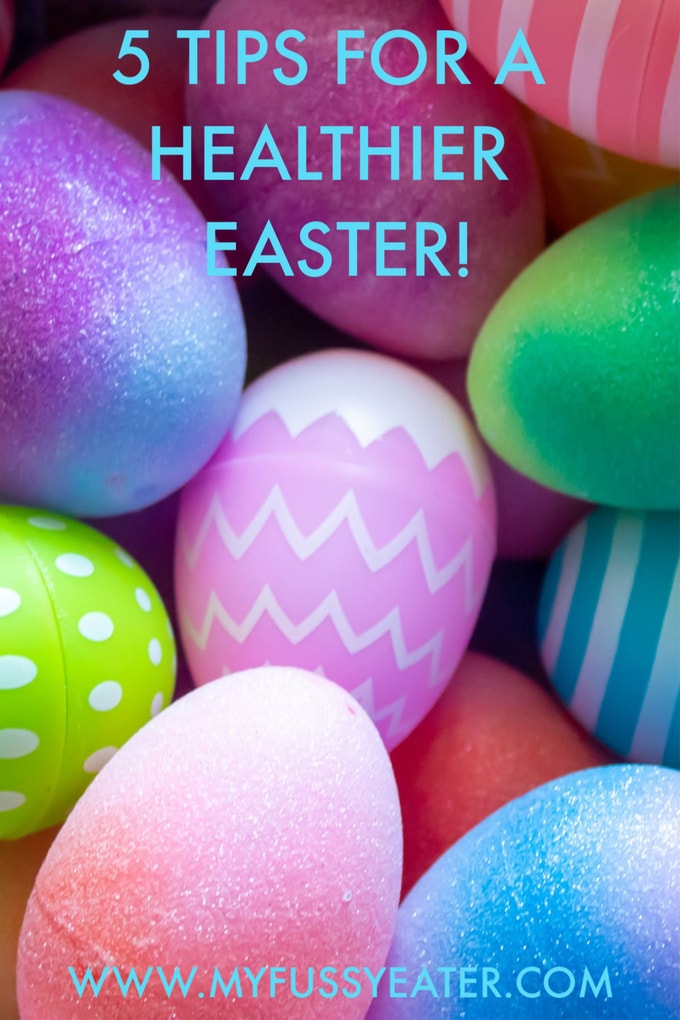 ORDER my new book THE FUSS-FREE FAMILY COOKBOOK out now. 100 healthy easy and quick recipes that the whole family will enjoy!