20 delicious kid-friendly winter warming soup recipes that kids will actually eat!
THIS POST MAY CONTAIN AFFILIATE LINKS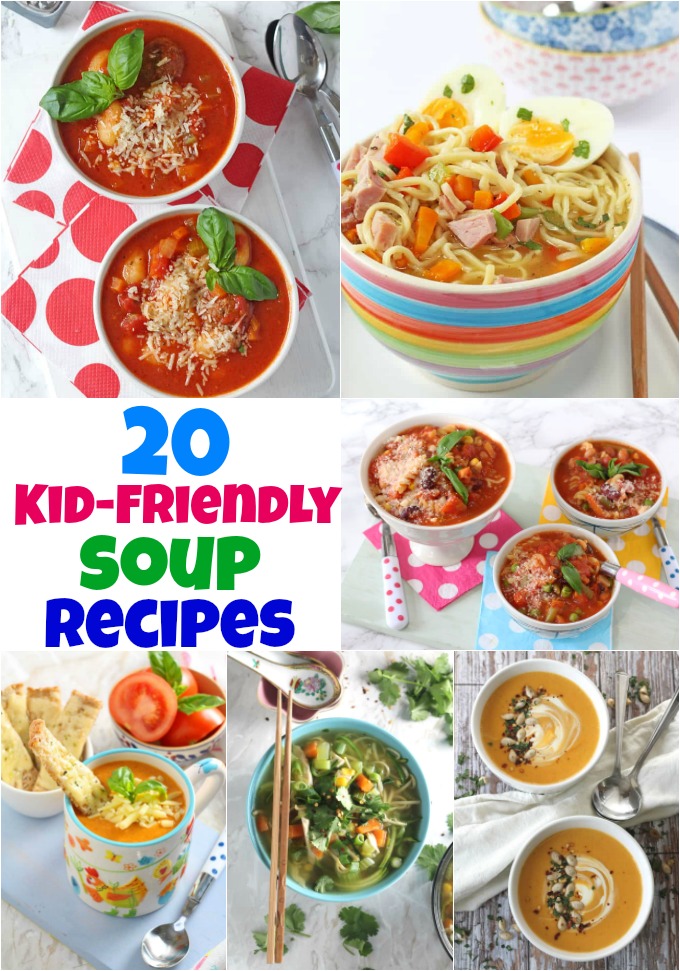 As the weather here in the UK is turning distinctly autumnal, I find myself craving great big bowls of warm comforting homemade soup.
Soup might not be something that you would normally associate with kids (and if you do struggle to get your kids to eat soup, then check out my post Change The Way You Serve Food To Picky Eaters for my top tips), but here are a few great reasons why soup can make a really delicious and nutritious meal for the whole family:
Sneaky Veg!
Sometimes getting your kids to eat enough vegetables can be a real struggle. Soup is a really easy way to include some additional veg into their diet without them even knowing it's there. Great for picky eaters.
Hydration
Soup always contains a good amount of water so is great for keeping everyone hydrated in the colder months when the desire to drink plenty of water is often less.
Super Nutritious
With vegetables, pulses or meat being the main staples of most soup recipes, it's an easy way of ensuring your family get plenty of vitamins, minerals, fibre and protein in their diet in one easy bowl!
Economical
Depending on the ingredients you choose, homemade soup can be a really cheap but satisfying meal to feed whole family without compromising on taste!
Great comfort food for those sick days!
Not only a great way to get plenty of nutrients and water into the "patient" when they are feeling poorly, soup is easy on those sore throats and congested noses!
In an attempt to ready myself for the ensuing colder months here are my top
20 Kid-Friendly Soup Recipes!
And easy and delicious recipe for homemade Tomato & Red Pepper Soup. Perfect for lunch at home, to send in a packed lunch or even served with pasta for fussy eaters.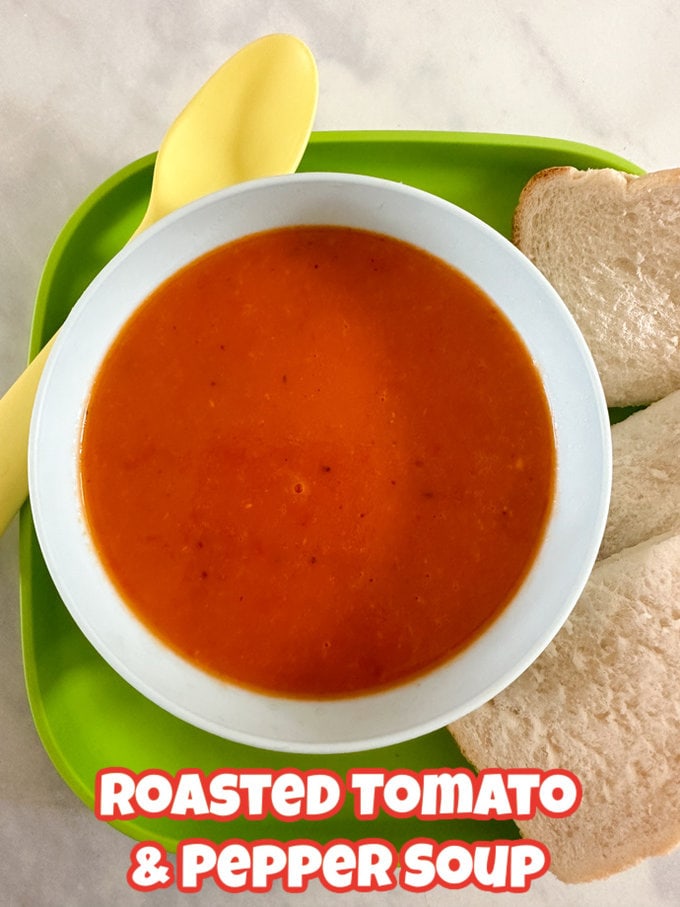 Not just for Halloween this simple but really healthy Spinach Soup recipe is perfect for your little ghouls!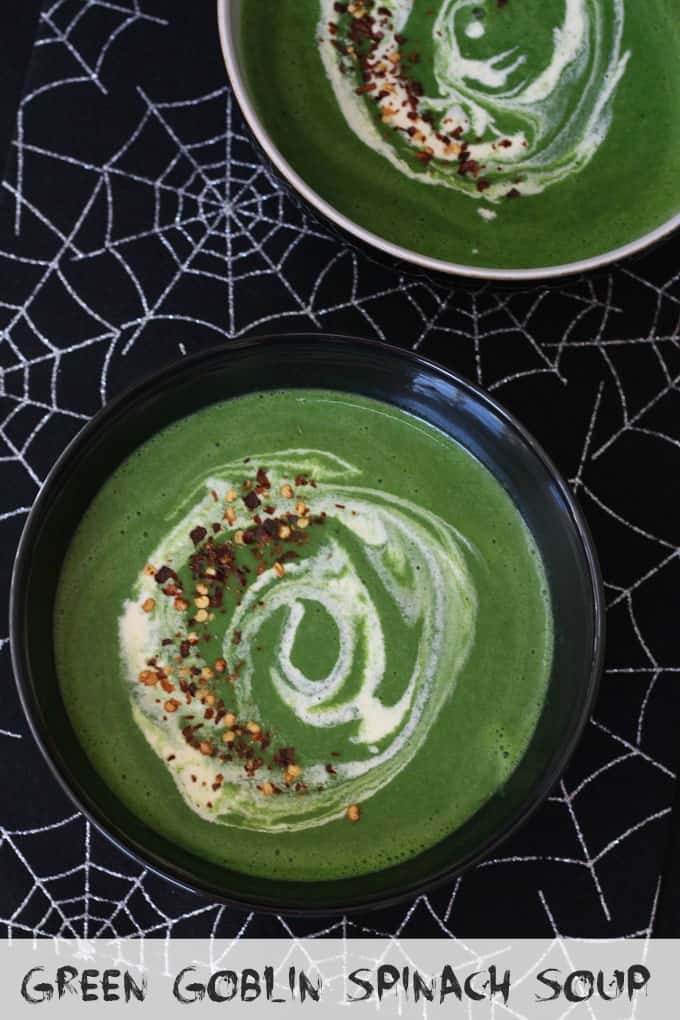 A delicious and warming Mexican Pork Soup, made with leftovers and cooked in just minutes.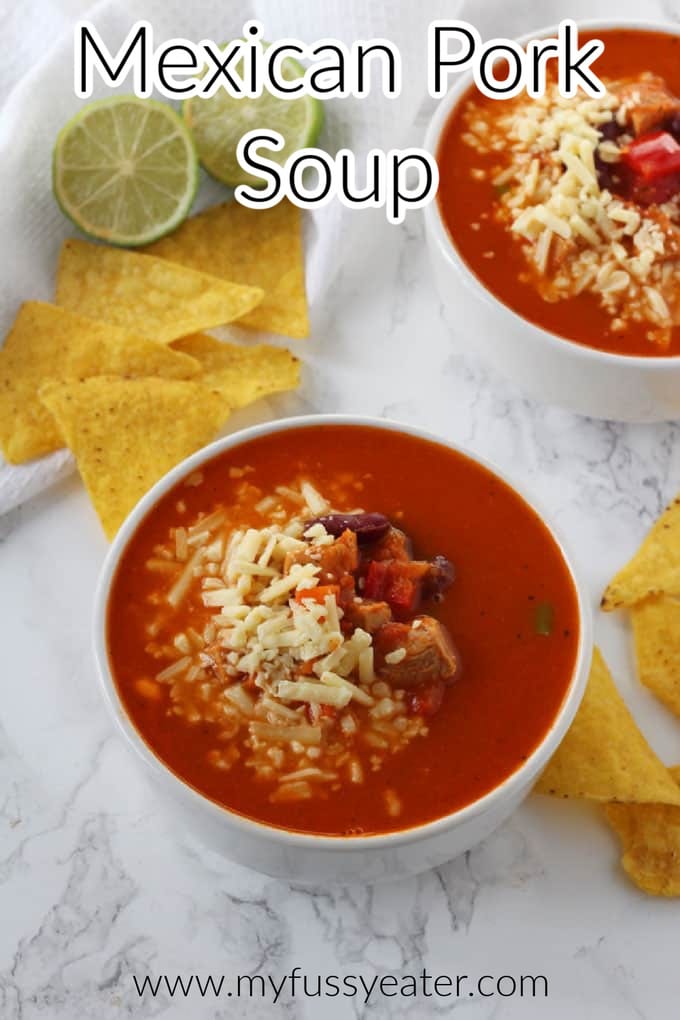 Use up leftover ham from your Sunday roast to make this delicious and healthy Ham and Egg Noodle Soup. A quick and easy meal idea for a Monday!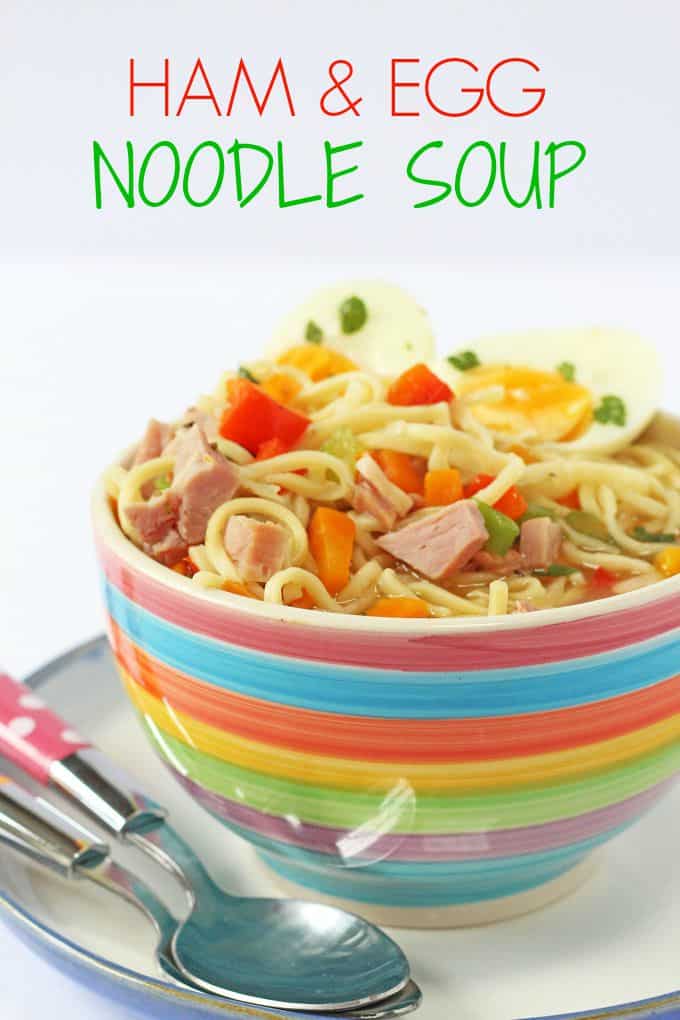 A delicious and comforting Roasted Tomato and Red Pesto Soup, super easy to make and served with Cheddar Cheese Soldiers.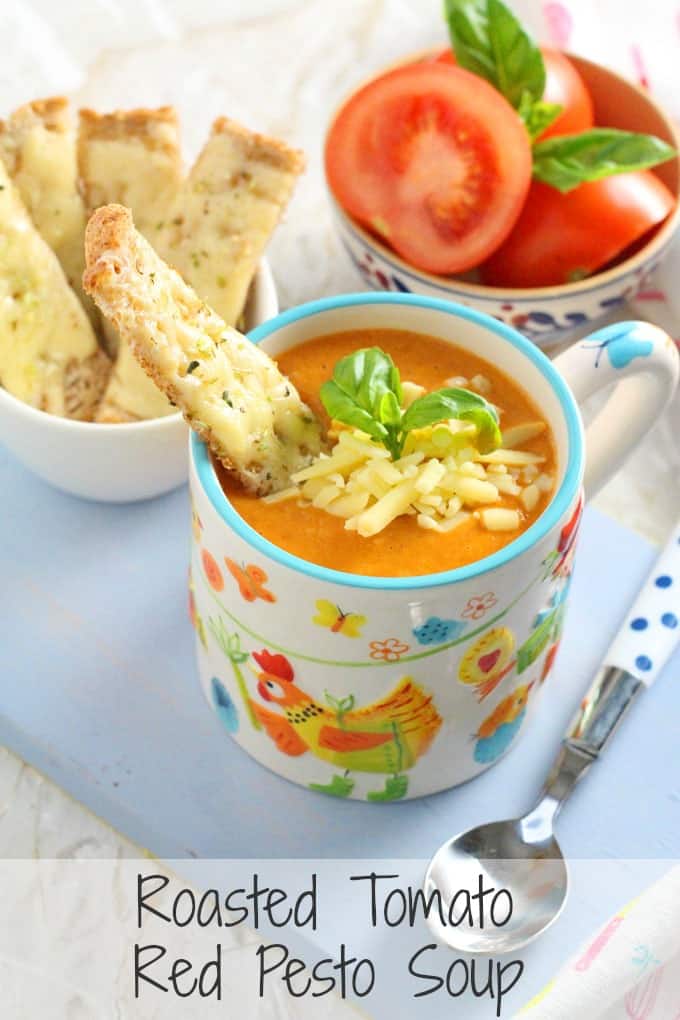 Delicious, filling and comforting Cream of Potato Soup, a traditional recipe from the 1960's!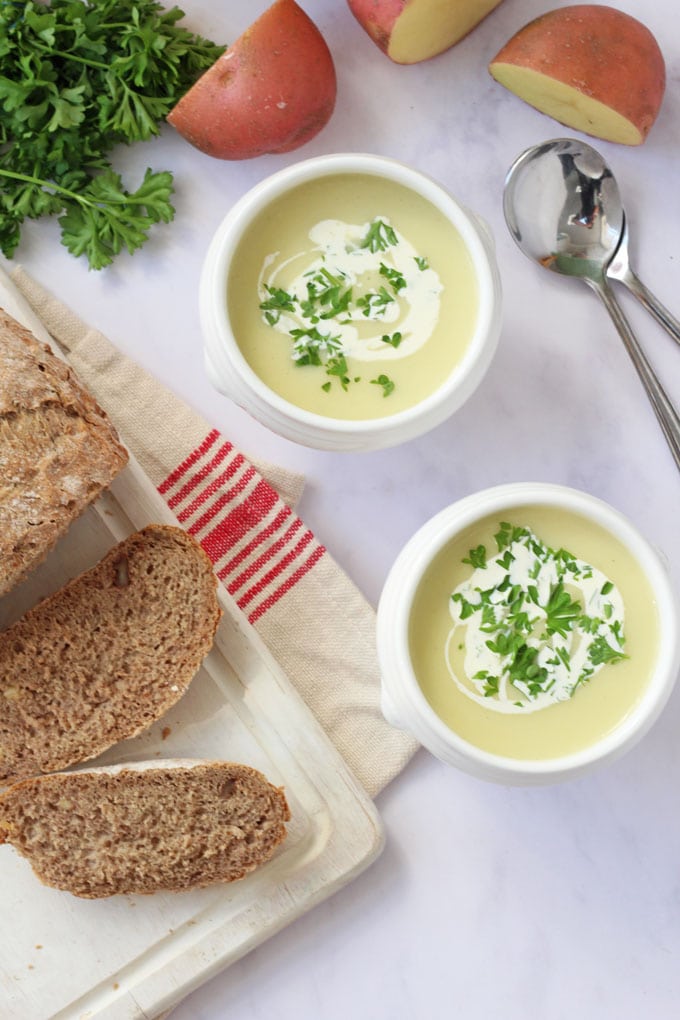 A delicious, warm and comforting Italian Meatball & Gnocchi Soup recipe. A super easy family meal made in the slow cooker. Minimum effort, maximum taste!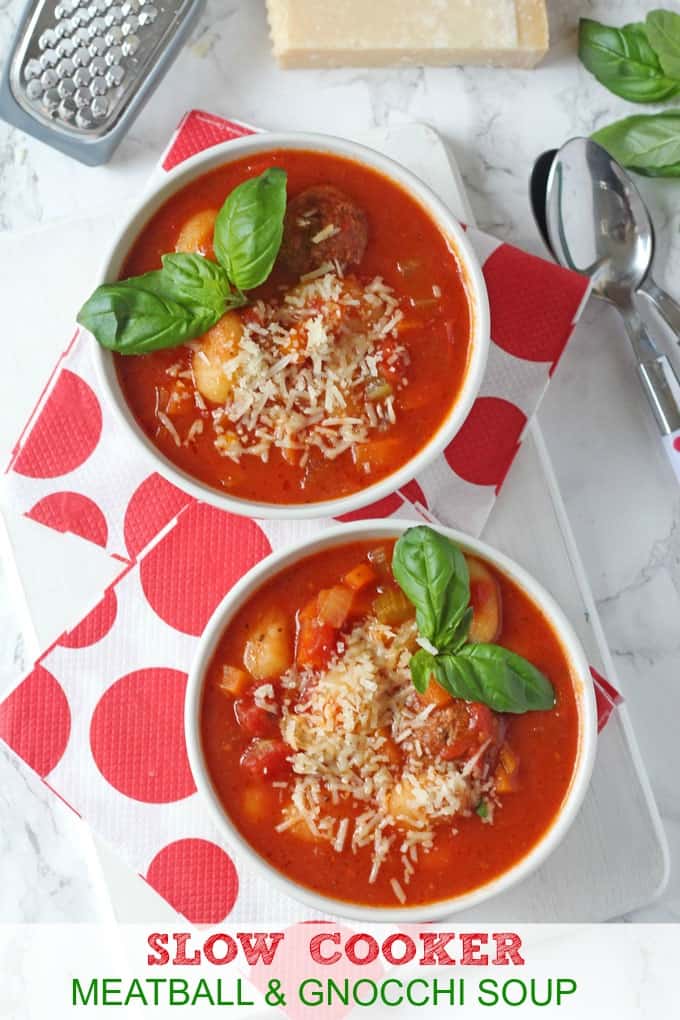 A delicious and easy Fresh Green Spinach & Pea Soup to celebrate National Soup Month with the Clangers.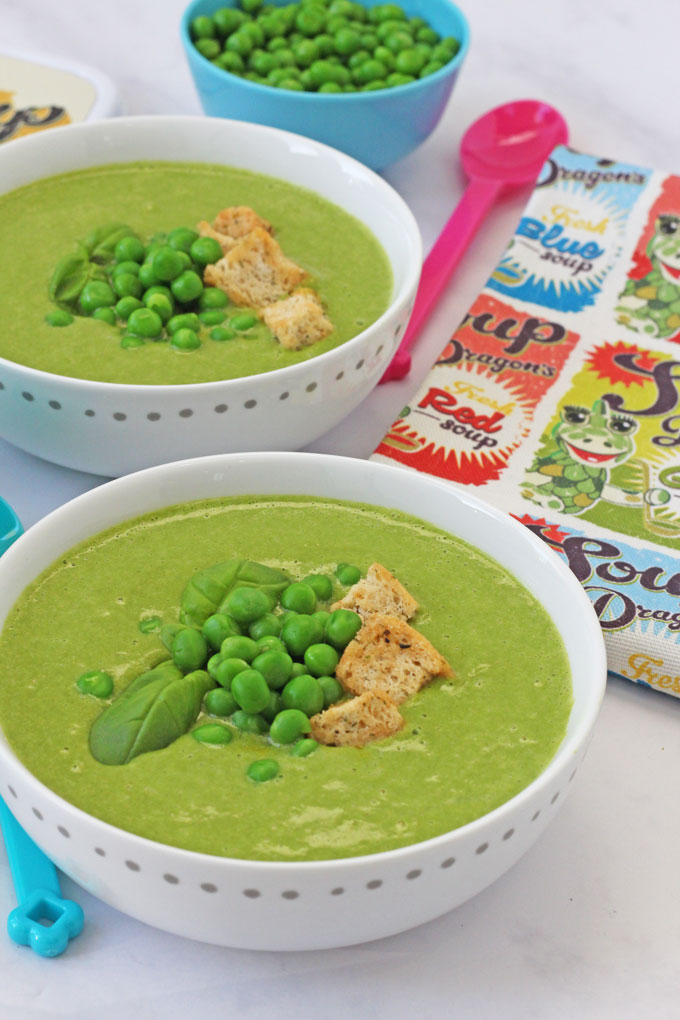 A simple Tomato Pasta Soup recipe, easy to make and great for a quick and easy lunch for kids.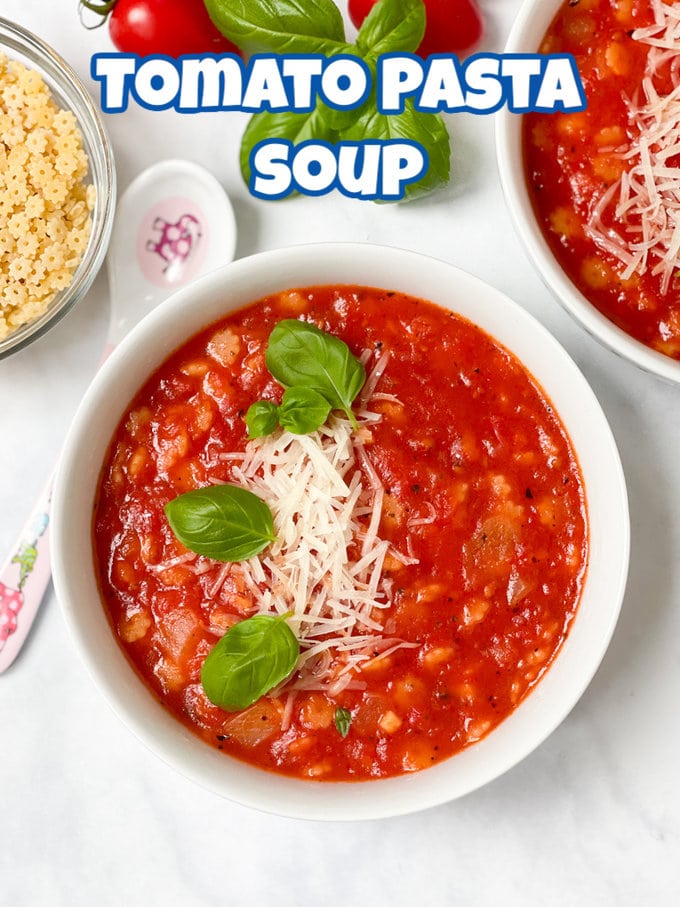 A super easy Minestrone Soup recipe, ready in just 15 minutes. A perfect winter warmer for the whole family!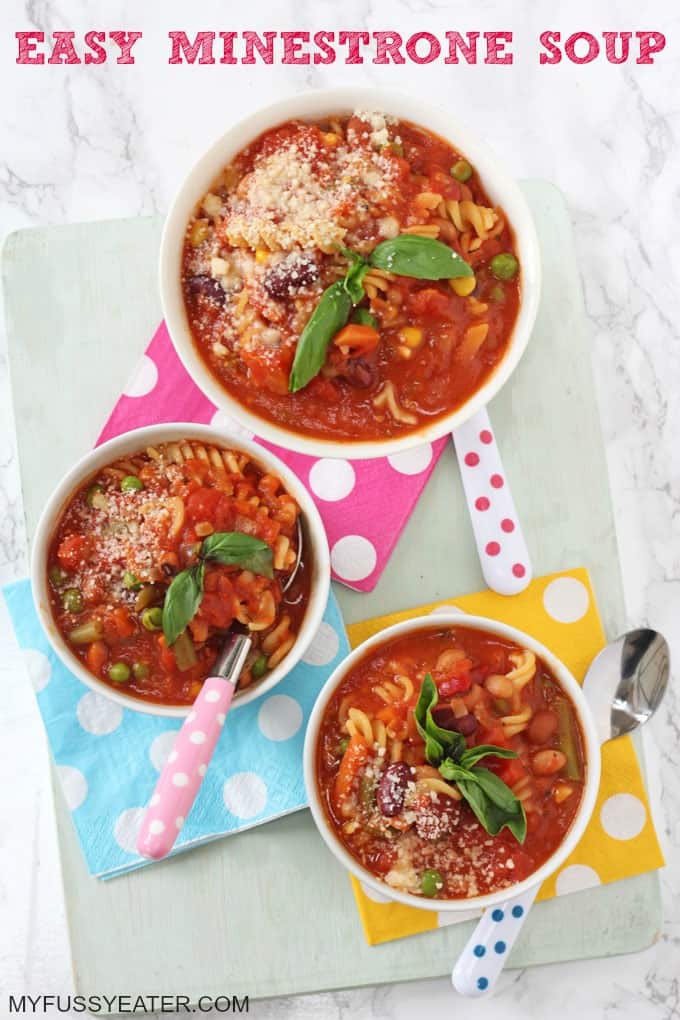 Warm and comforting, this homemade chicken noodle soup recipe has added courgette noodles (zoodles!) for an extra hit of nutritious veg!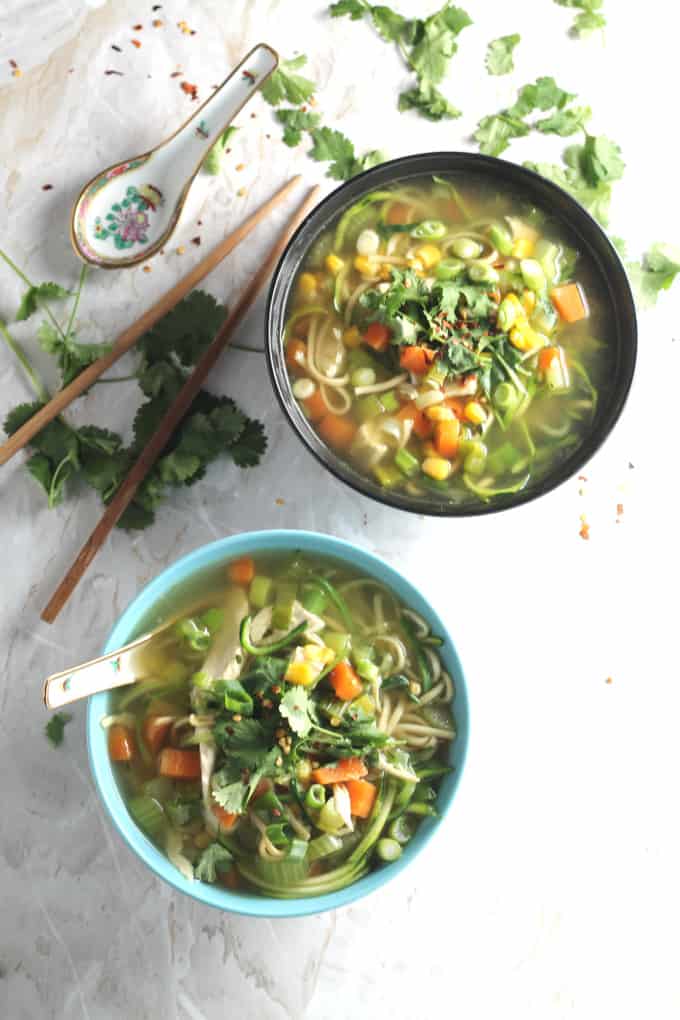 A delicious and vibrant kid-friendly soup made with raw beetroot, carrot and potatoes, garnished with creme fraiche and crumbled feta cheese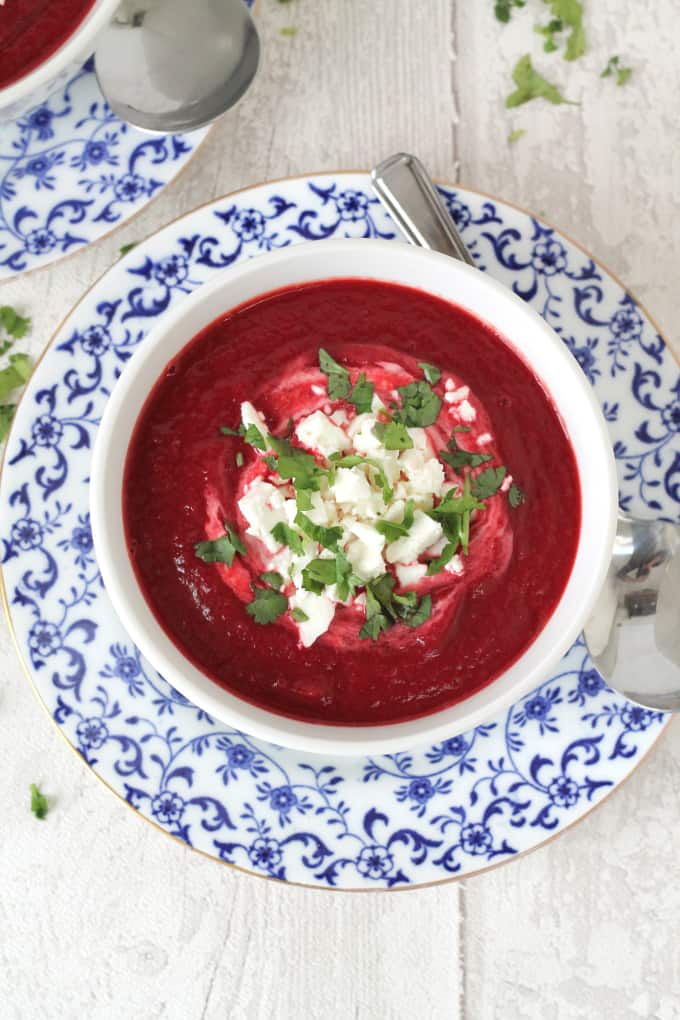 A deliciously warming and lightly spiced soup made with butternut squash and coconut milk. Vegan friendly!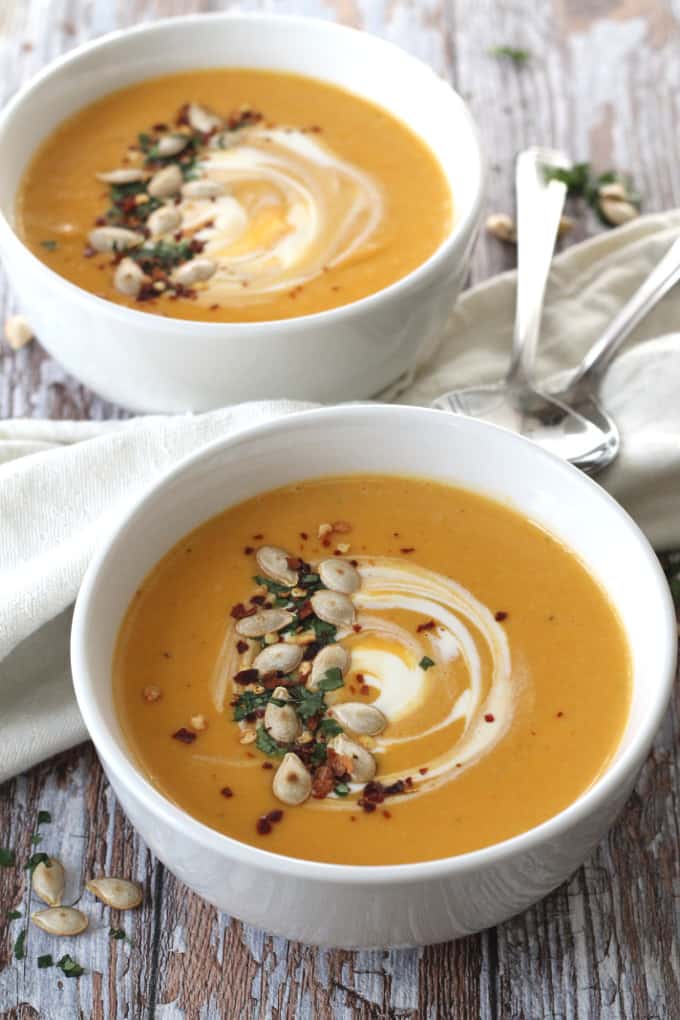 A delicious and warming Roasted Tomato & Chorizo Soup winter soup!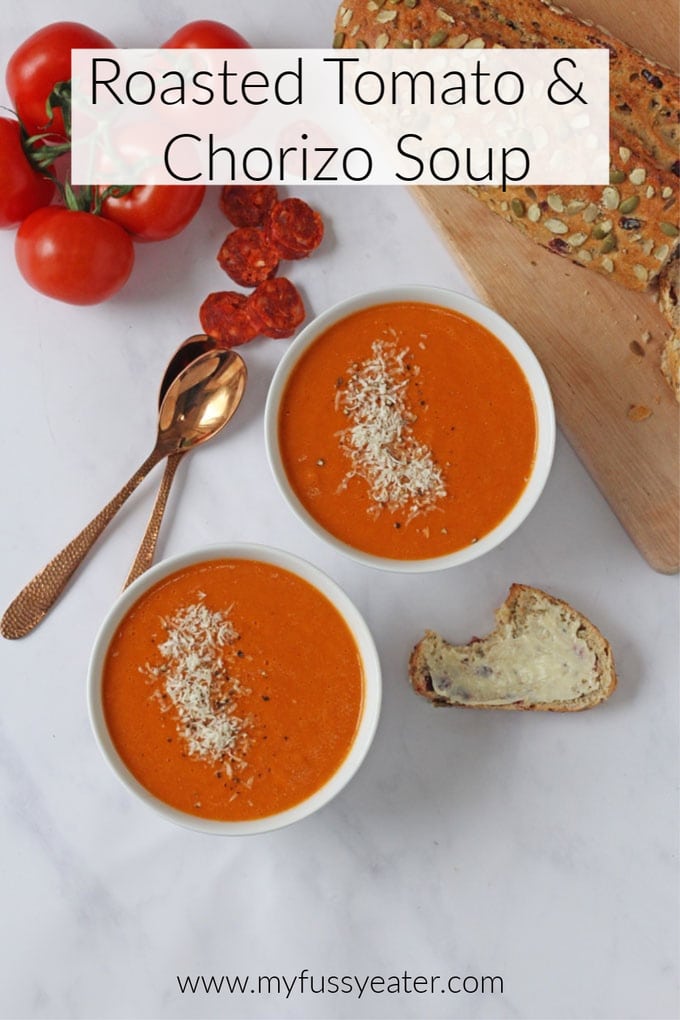 PRODUCT RECOMMENDATIONS
I highly recommend these Food Flasks to send hot soup into school or nursery for children.
This is the Hand Blender I use. It's a very simple one but does the job perfectly!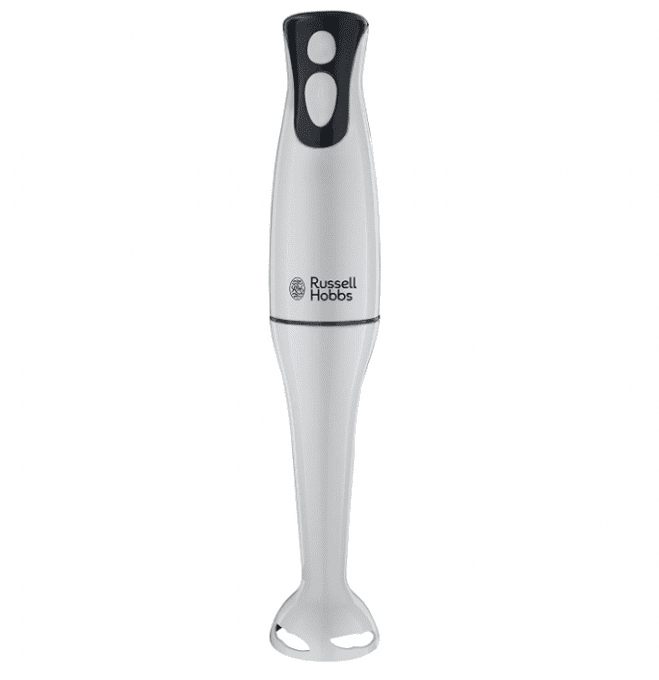 If you try any of these kid-friendly soup recipes, then please do leave me a comment below. You can also share your pictures with me on Instagram.  I always love to see your creations!
ORDER my new book THE FUSS-FREE FAMILY COOKBOOK out now. 100 healthy easy and quick recipes that the whole family will enjoy!