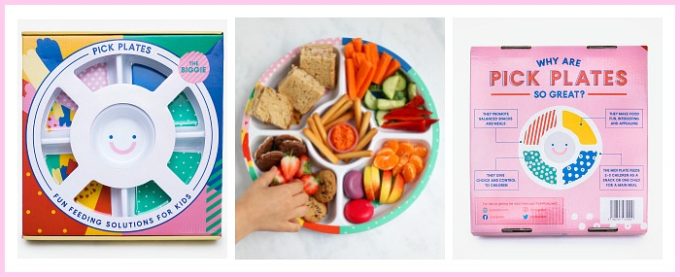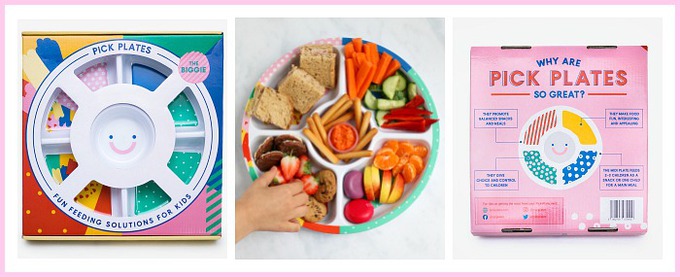 When it comes to dealing with fussy eating, the way in which you serve food can sometimes be more important than the food itself.
We often look at picky eating from a very simplistic point of view; putting foods into a "like" and "dislike" category without really exploring the difficulties that the child faces when confronted with these foods.
Taste is often the last barrier to a child eating the meal that's in front of them. Before they even get to that point they must overcome any sensory hurdles surrounding the look, smell and feel of the food. Understanding these issues can be key to avoiding at least some meal time battles at home.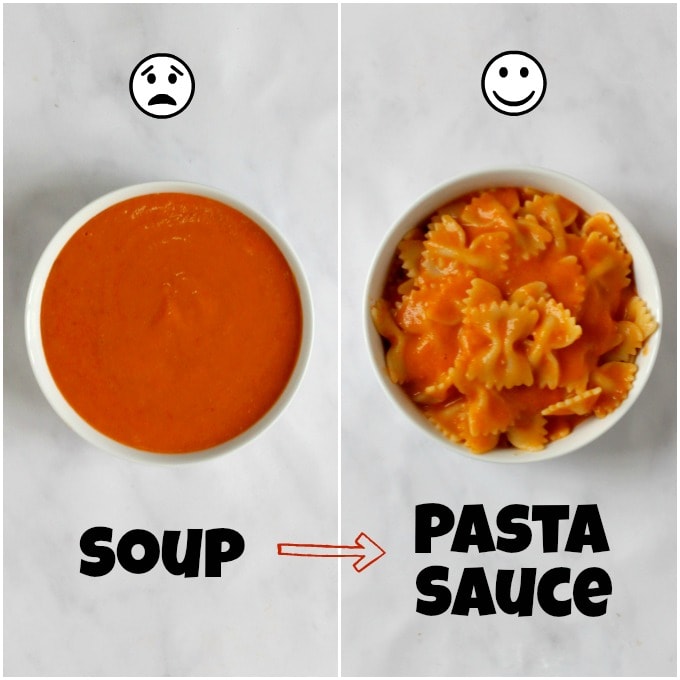 Take soup as an example. I love making soup. It's cheap and easy to make, is great for using up an array of vegetables and other ingredients from the fridge and perfect to batch cook.
My daughter will tolerate soup. It's not her favourite food and will generally have a little moan when it's presented but otherwise doesn't have any major objection to it.
My son on the other hand will not currently tolerate it and I know his issues with it are sensory. He is autistic and is sensitive to how food feels. He doesn't like the fact that soup is difficult to eat. Soup is messy, easy to spill and requires very good spoon-to-mouth coordination. A lot of children (not just those on the spectrum) will have similar issues with soup.
To overcome this I use my homemade soup as a pasta sauce. Pasta is a "safe" food for many children; it's familiar and easy to eat and you can use it to hide an abundance of veggies and protein (This one is Tomato & Chorizo).
So if you've written off foods like soup for your picky eater, maybe just try ways that you can change up how you serve it.
Looking for ways to get your fussy eater to eat a better variety of food? Try these Plates for Fussy Eaters. These round divided plates have five compartments to be filled with a wide selection of food groups and choices of ingredients. Perfect for making food fun, interesting and appealing to picky eaters.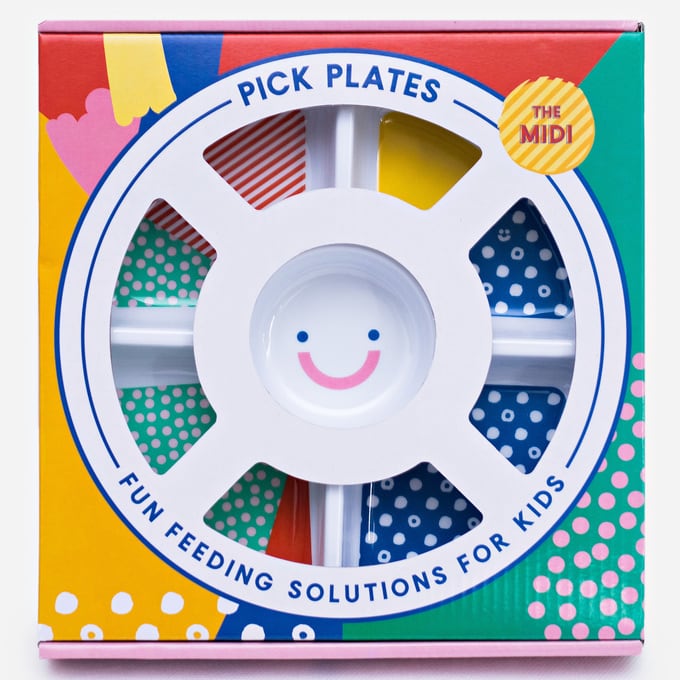 ORDER my new book THE FUSS-FREE FAMILY COOKBOOK out now. 100 healthy easy and quick recipes that the whole family will enjoy!