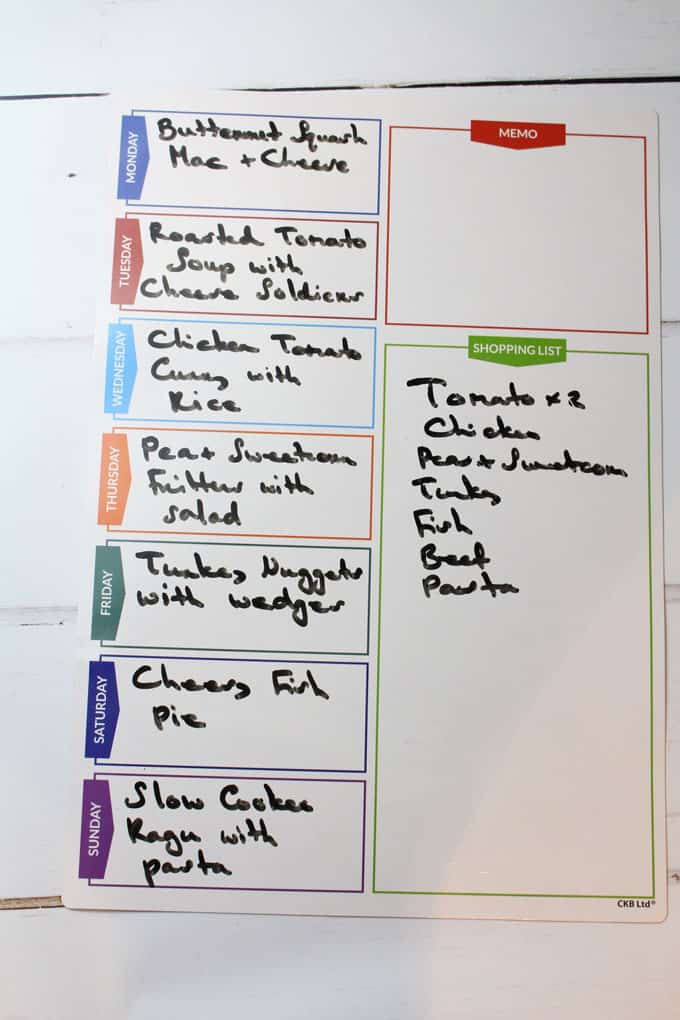 Hello! So I'm back with my second meal plan of the new year. Last week went really well and I managed to stick to the meal plan every day so I'm chuffed about that.
This week is all about rediscovering some old recipes. I can easily get stuck in a rut of making the same things every week so I've been searching through the archives of my site for oldie but goodie recipes!
So here's our meal planning video for this week and the actual meal plan with links set out below. Last week you guys left some brilliant tips in the comments of the video so keep them coming!
Print your own Meal Planner HERE
Meal Plan w/c 9th January
Monday: Butternut Squash Mac & Cheese
Tuesday: Roasted Tomato Soup with Cheddar Cheese Soldiers
Wednesday: Chicken & Tomato Curry with rice
Thursday: Pea & Sweetcorn Fritters with salad
Friday: Turkey Nuggets with potato wedges
Saturday: Cheesy Fish Pie
Sunday: Slow Cooker Ragu with pasta
Have a great week!
Ciara