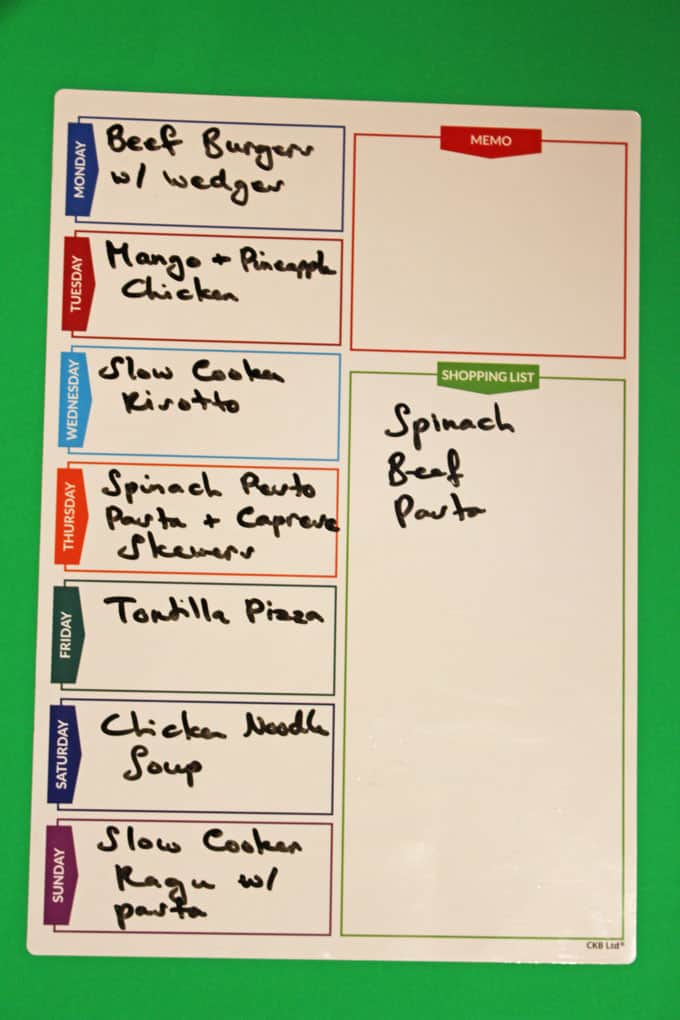 Ok… so last week's meal plan didn't go as smoothly as other weeks. Monday to Thursday were fine but it all went downhill once the weekend arrived! You can hear more about it in the video below but its now onwards and upwards for the coming week and I've lots more delicious dinners planned!
Print your own Meal Planner HERE
Meal Plan w/c 16th January
Monday: Homemade Burgers with potato wedges
Tuesday: Mango & Pineapple Chicken from Healthy Little Foodies
Wednesday: Slow Cooker Risotto
Thursday: Spinach Pesto Pasta with Caprese Skewers
Friday: Tortilla Pizza with salad
Saturday: Chicken Noodle Soup from Baby Led Feeding
Sunday: Slow Cooker Ragu with pasta
Have a great week!
Ciara