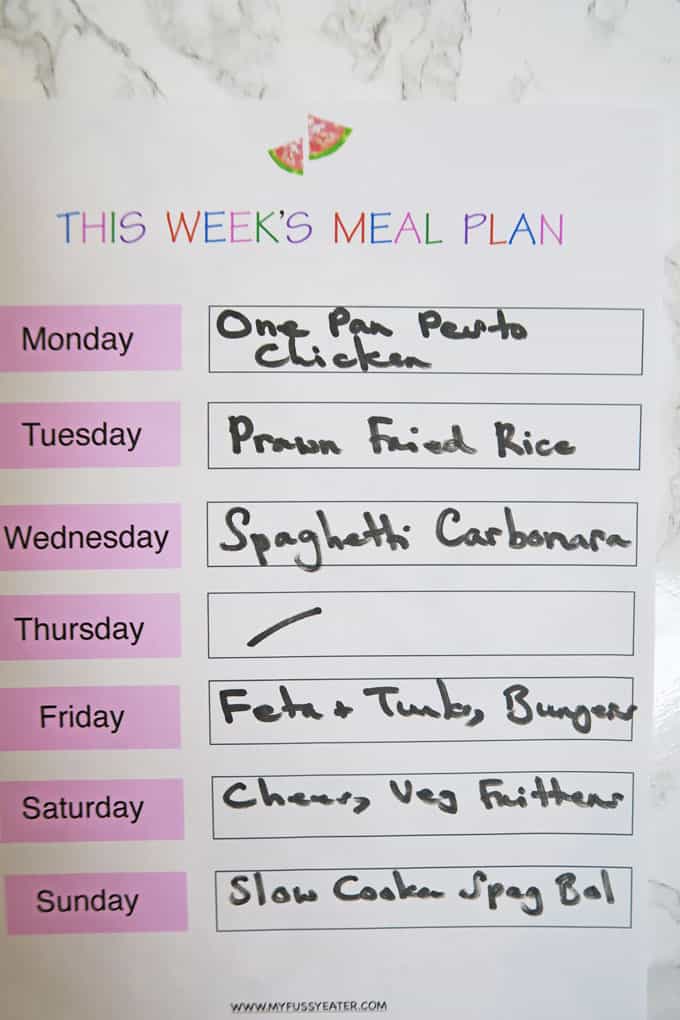 I'm back with this week's meal plan and I've even managed to get a video up too. Woo hoo… we're back on track! After a busy week last week I have a little more time to devote to cooking this week and am looking forward to some old favourites on the menu. Thursday evening I am out and I explain more about that in the video.
To get your own printable meal plan just click the link HERE. It's easy to print out and then stick on the fridge so everyone knows whats for dinner!
MEAL PLAN W/C 30th JANUARY
Monday: One Pan Pesto Chicken Bake 
Tuesday: Prawn Fried Rice
Wednesday: Spaghetti Carbonara
Thursday: Daddy's in charge!
Friday: Feta & Spinach Turkey Burgers
Saturday: Cheesy Veggie Fritters (similar to these Pea & Sweetcorn Fritters)
Sunday: Slow Cooker Spag Bol
Have a great week
Ciara x