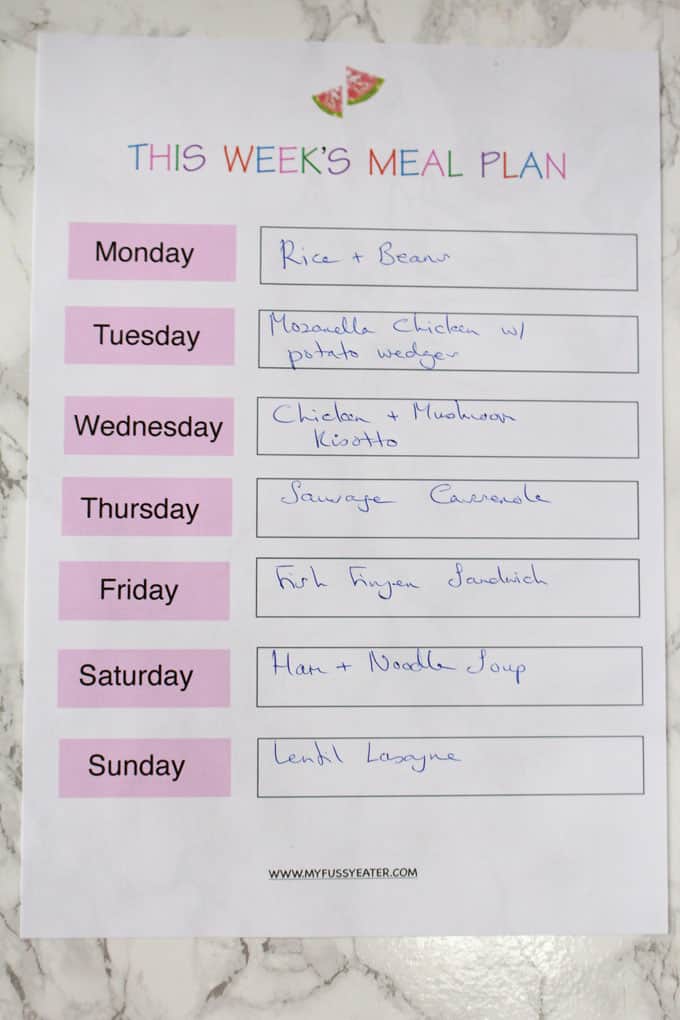 This week's Meal Plan is super late… I'm sorry! It's been one of those weeks and I just couldn't seem to get my shizzle together to get it up before now! There's also no video this week.. sorry!
But to make up for it I have a snazzy new meal planner that you can print to use yourself at home. Just click the link HERE. A few people have been asking me about my magnetic meal planner. I love it but there's no need to spend money on it if you don't want. You can simply print this paper version and stick it on your fridge!
So here's what we are eating this week:
Meal Plan w/c 23rd January
Monday: Rice and Beans (a bit boring I know but I was going food shopping the next day so wanted to use up whatever we had left at home!)
Tuesday: Mozzarella, Tomato & Basil Chicken with potato wedges
Wednesday: Baked Chicken & Mushroom Risotto
Thursday: Sausage & Butterbean Casserole with crusty bread
Friday: Fish Finger Sandwich – I'll use this recipe for the fish fingers
Saturday: Ham & Egg Noodle Soup
Sunday: Lentil Lasagne
Have a great week!
Ciara  x