25 of the best finger food ideas and recipes, perfect for baby led weaning and toddlers too!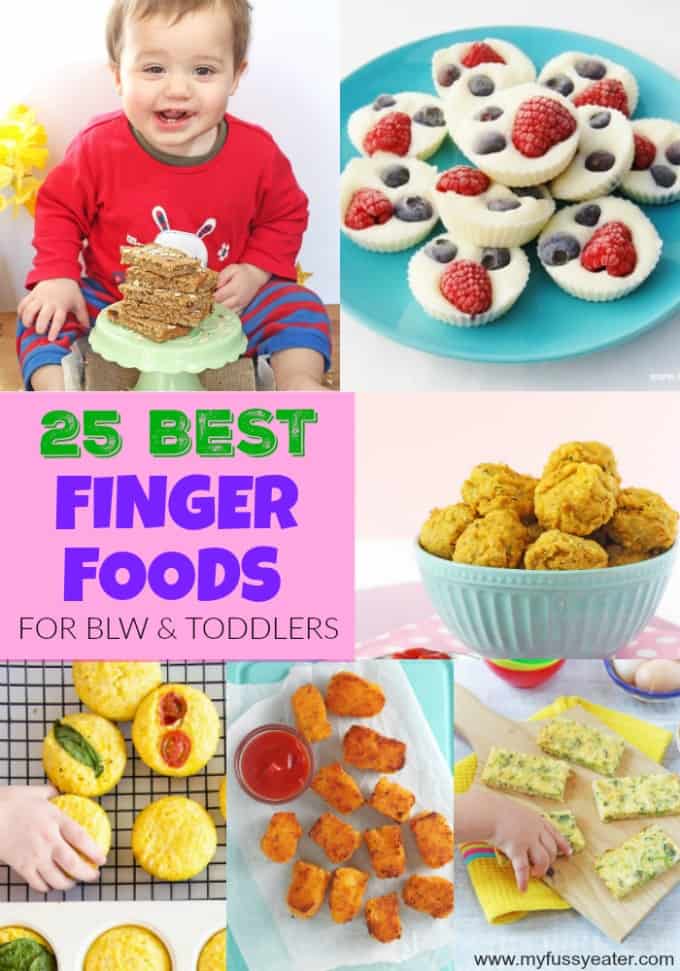 I've lost count of the amount of times that I've uttered the words "oh, just use your fingers!" during a mealtime with my small person!
Amongst all the other useful stuff we are expected to teach our small people, using a knife, fork or even spoon sometimes feels like a near impossible task, especially when it seems to add what feels like an extra hour on to a mealtime which can already be a really stressful time without the introduction of tools to do the job!
Even as an adult though, there is something very satisfying about "finger food" (perhaps it's the reduction of washing up!), so in this vein, I have been looking around for the best finger foods for babies and toddlers and here are my Top 25!
Banana, Avocado & Apple Baby Muffins
Baby French Toast (Eggy Banana Bread)
Potato & Butternut Squash Tots
Mini Banana & Egg Muffins for Baby Weaning
Baby's First Greek Yoghurt Pizza
Apple & Banana Quinoa Oat Bites
Spinach & Pea Pasta For Weaning
Broccoli & Cheese Frittata Fingers
Sugar Free Flapjacks for Baby Led Weaning
Cauliflower Cheese Quinoa Bites
Savory Lentil "Cupcakes" with Butternut Squash
Healthy Blueberry & Banana Pancake Muffins
Cauliflower Cheese Egg Muffins