How using this food combining trick can help your fussy eater to try new foods that would otherwise go untouched
What Is Food Combining?
I've talked for several years now about how combining different foods can really help to improve your child's eating. When you have a fussy eater I know the frustration you can feel at how little variety they have in their diet and how desperate you are to get them to try new foods.
Giving them whole plates of new food or food they don't like and forcing them to eat it rarely works. It will create even more anxiety and fear around food and won't actually resolve the issue.
Personally I have found that combining a new food with food that they already know and love is a much more successful approach.
A Food Combining Example
I used this trick today on my kids so I thought I would take some photos to show how put it into practice.
I really wanted to make a Creamy Garlic Butter Salmon Pasta recipe for dinner tonight. My kids really don't like fish in recipes like this so I decided to use my food combining method to encourage them to try a little.
I saw this pizza in the supermarket which I knew would be perfect as my kids love anything pizza related.
By combining a meal that they don't like so much (salmon pasta) with something that they love (pizza), it helps to massively reduce their anxiety around dinner compared to if I just served up a big bowl of the pasta.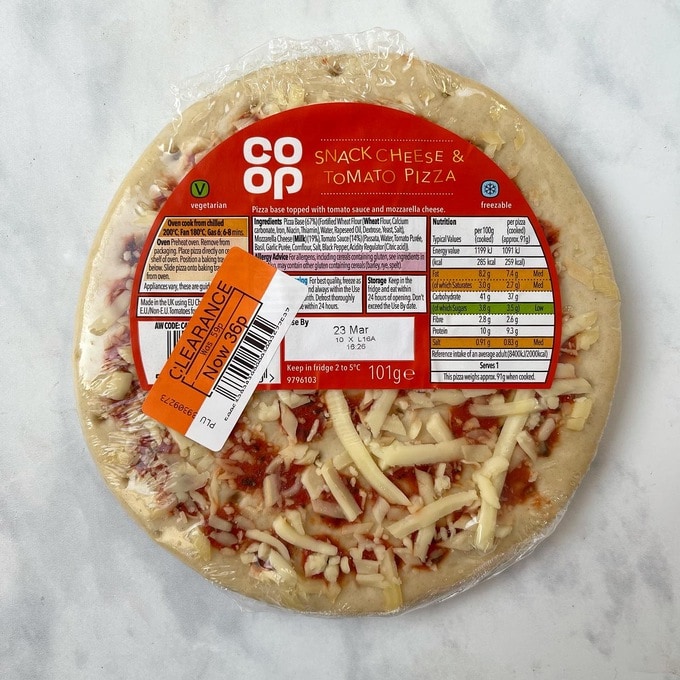 So I served up the pasta with some pizza, some raw veg which they like and a cookie. And as you can see from the last photo it worked an absolute treat!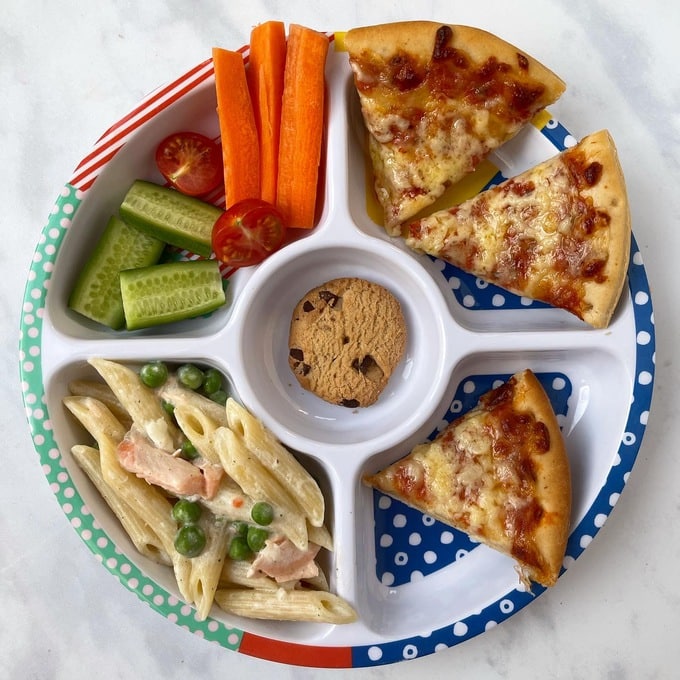 They both left just a very small amount of salmon and there were zero complaints. Next time I will know that I can serve up a slightly bigger portion of the pasta.
Let me know if you have tried this before or if you think you might try it with your child. I know this method isn't for everyone but it has worked wonders for me and is a really practical way of improving my kids' eating.
Plate is from Pick Plates