10 of the best kid-friendly fish and seafood recipes!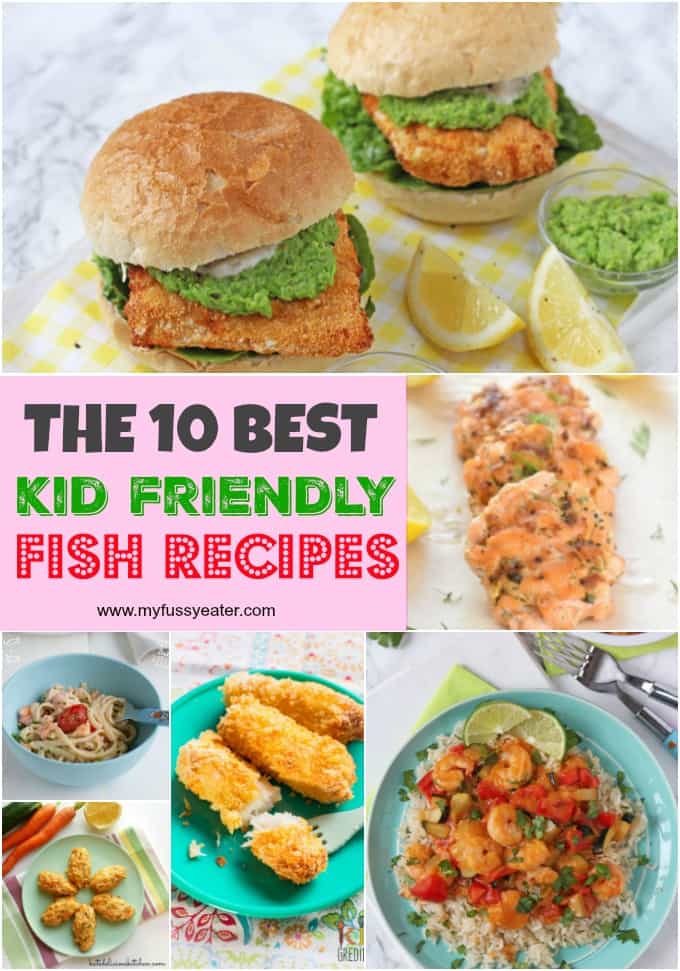 I kind of think that fish is the forgotten superhero of the food world.
We seem to be constantly reminded about the benefits of fruit and vegetables in our families' diet and they do indeed play a very important role in delivering the nutrients that we need, but fish and seafood don't seem to be quite so high on our radars in terms of its health benefits.
There are so many fantastic health benefits to eating fish and here are just a few of the headline points:
Health Benefits of Eating Fish
* A great source of protein which helps build strong and healthy muscles and bones which is obviously key for the small people in our lives!
* Vitamin A contributing to healthy eyes and skin.
* It contains Vitamin B which helps convert food to energy and helps build new blood cells.
* Also contains Vitamin D to help absorb calcium
* Iodine which contributes to keeping metabolism at the right level.
* Contains Iron too to make new blood cells
* Oily fish such as salmon, trout, mackerel and fresh tuna are great sources of Omega -3 fatty acids which are important for brain development (perhaps why fish is often referred to as "brain food")!
Now I know that a lot of people either "don't like fish" or presume that because they have a small person in tow, that fish will be a point blank refusal at mealtimes, but not all fish is strong in flavour (you know, like "fishy" fish!)
A lot of white fish like cod, haddock and tilapia for example, are very mild in flavour and there are so many different ways of cooking and presenting a fish dish that even the pickiest of eaters will be asking for more!
Here's my roundup of 10 fantastic kid approved fish and seafood recipes your kids are sure to love!
Crunchy Panko Polenta Fish Fingers
Fish Tostadas with Peach Salsa
If you enjoyed these kid approved fish recipes, then please do leave me a comment and a star rating below. You can also share your pictures with me on Instagram.  I always love to see your creations!
You might also like this Kid-Friendly Chicken Recipe collection