If you are looking for easy halloween treats for kids, then check out our Fun Halloween Food Ideas For Kids. Perfect for both big and little ghouls!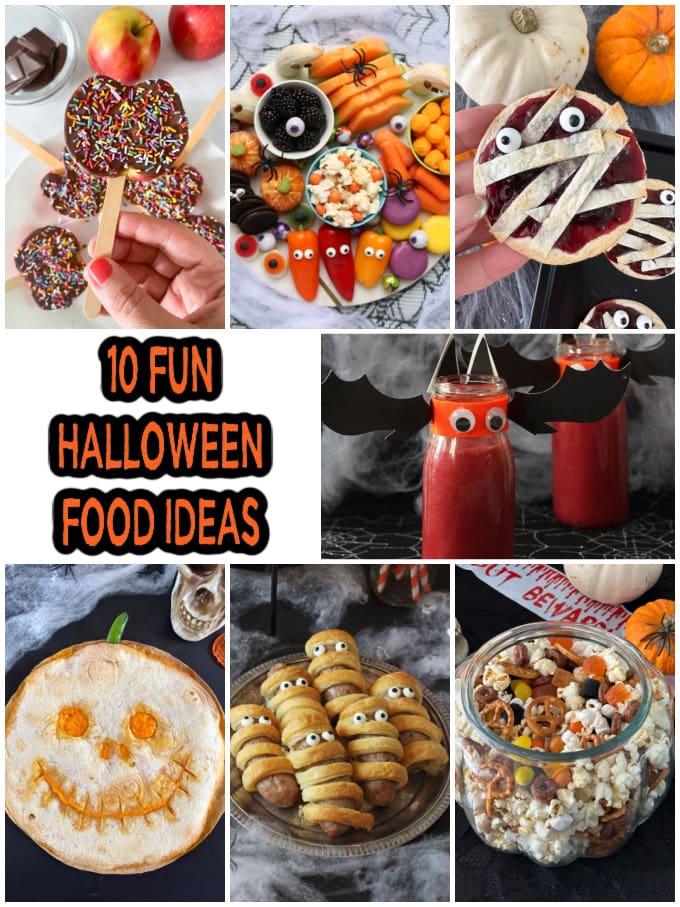 Made with just two ingredients and some edible eyes, these are really fun to make and even more fun to eat!
Be warned!!!! This Halloween Trail mix is addictive! A super easy snack that you can customise to your own tastes. Pop it in a large jar and snack responsibly!
You can even pack it into individual bags and use for Halloween party favours or to hand out to trick-or-treaters.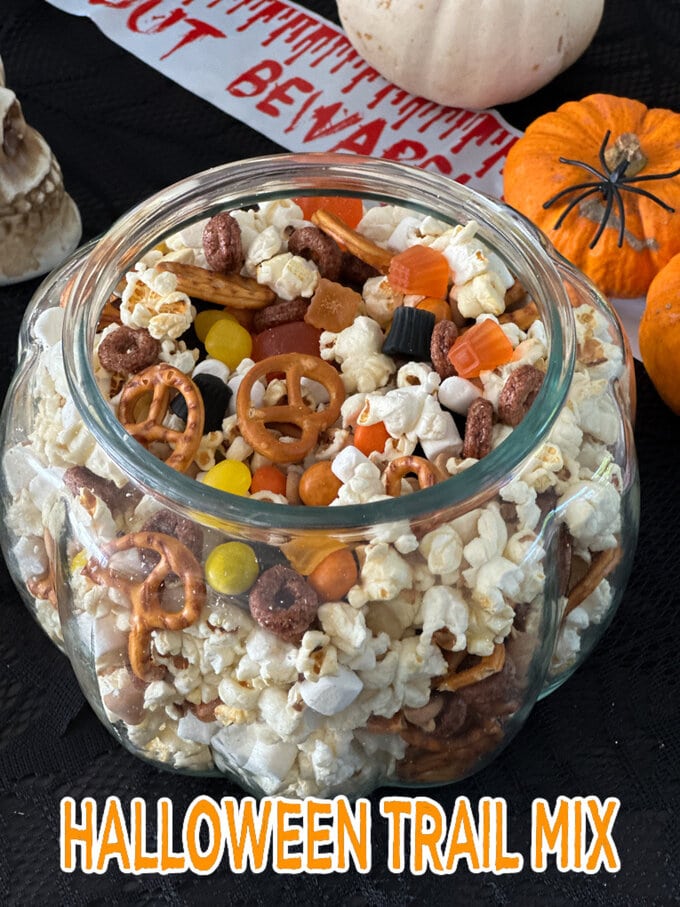 If you are looking to get into the Halloween spirit with some spooky baking then I've got the perfect recipe that you can make at home with the kids.
These Chocolate Spider Web Cookies are the perfect sweet treat for spooky season!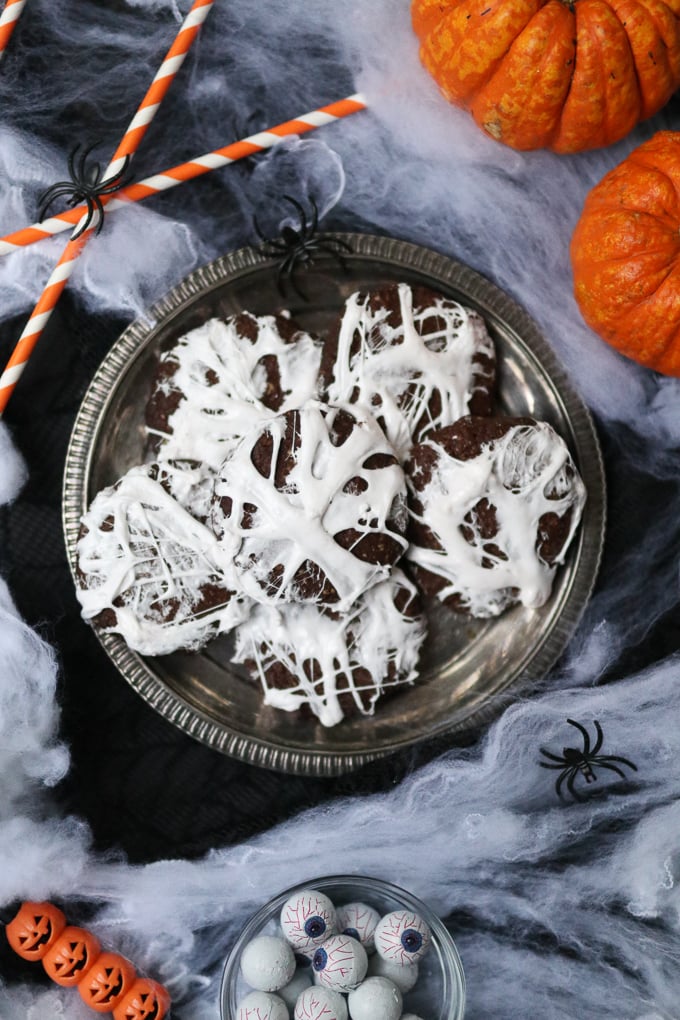 These Sausage Mummies will make a really fun addition to a kids Halloween party. You just need some sausages, pastry and edible eyes!
If there's one time in the year you can convince kids to eat something green it's Halloween!
This is a simple but really healthy soup recipe, perfect for your little goblins this Halloween!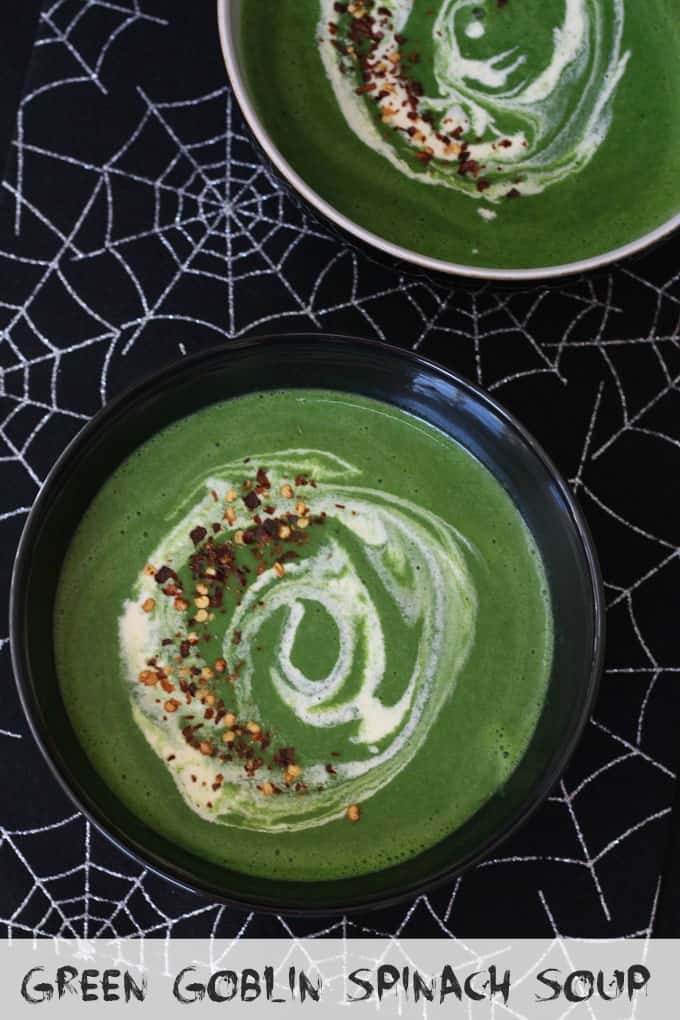 If you want to create a fun Halloween lunch or snack for the kids but don't have tonnes of time then this is the recipe for you.
Only three ingredients and perfect for sharing!
This Bat Blood Smoothie looks pretty spooky but it's packed full of super nutritious ingredients that will help to keep your kids healthy and happy!
Making the fun bat jar to go with the smoothie is really easy and a fun activity to do with the kids.
If you're planning a Halloween party or playdate for the kids over the Halloween period, then you need to make these delicious and super spooky Mini Pepper Mummies!
Perfect to feed a crown of little monsters!
If you are looking for some snack ideas for a Halloween party or play date then I've got a really simple but fun platter that's so easy to put together yet impressive enough to wow the kids!
If you try making your own Halloween Platter for Kids please do share your pictures with me on Instagram. I always love to see your creations!
These Apple Slices are a great alternative to toffee apples and chocolate dipped apples that are everywhere at this time of year!
Smaller, easier to eat and much less food waste. They're also simple and cheap to make yourself at home.
Cheese fingers wrapped in prosciutto and topped with black olive fingernails. A really simple and fun Halloween snack for kids.
And you can make them ahead of time and keep in the fridge ready for a Halloween party or playdate.