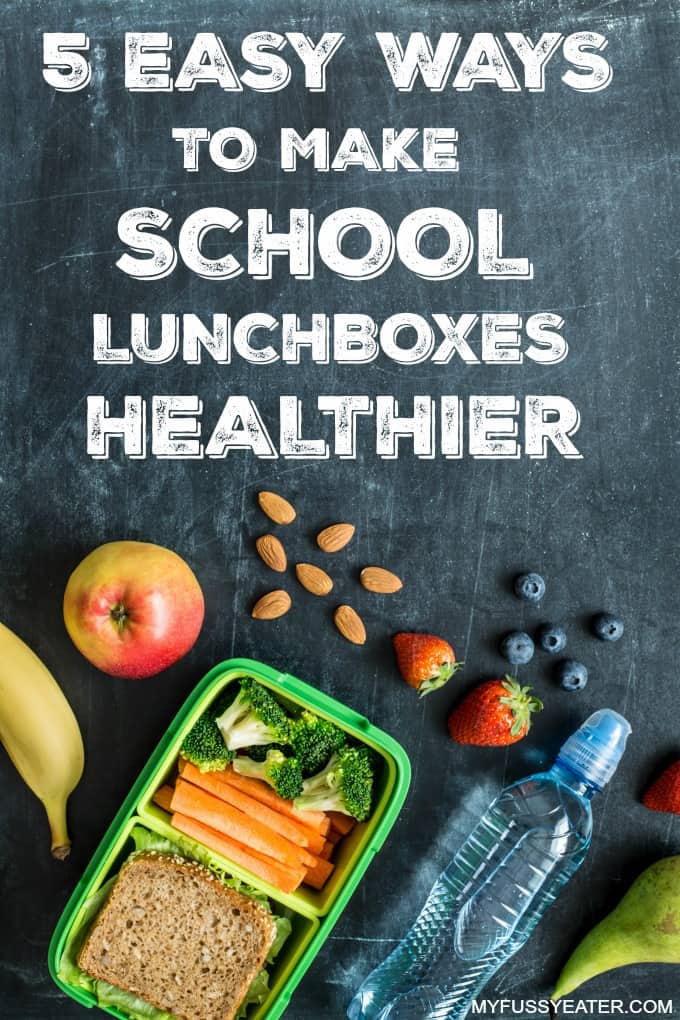 As the kids head back to school this new year you may be looking for ways to make their diet a littler healthier. Here's 5 easy ways to boost the nutritional value of your kids' lunchboxes.
1. Ditch the fruit juice!
I know this is easier said than done as lots of kids refuse to drink plain water, but by limiting fruit juice to a "treat drink" a couple of times a week, you will be cutting down on the amount of sugar they are consuming. And water as we know is also vital to a child's development and learning.
Take them shopping and let them choose their own water bottles. If they are still refusing to drink it, add a small amount of sugar-free squash and slowly dilute it over a few weeks. In no time at all they will be drinking plain water with zero complaints!
See: Tip on getting kids to drink more water
2. Use up leftovers!
When you've gone to a lot of effort to cook a healthy evening meal and have leftovers, don't waste them! Pasta with tomato sauce makes a brilliant lunch the next day that doesn't need to be heated up.
Rice salad is another favourite of mine. Simply mix cooled down rice with chopped tomatoes, cucumber and peppers and add a little cheese or chopped cooked meat. It makes a change from sandwiches and cuts down on food waste too.
Try these recipes:
Avocado & Strawberry Pasta Salad
3. Boring Sandwiches?
I think sandwiches have got a bad rap lately. Sure… plain sandwiches on white bread are not exactly healthy but I always think that it's the filling that really determines whether a sandwich is healthy or not and of course you can also use wholemeal bread, wraps or pitta bread to boost the nutritional content.
Try these recipes:
4. Non-negotiable fruit & veg!
I always insist on a large portion each of fruit and veg in every lunchbox. Raw veggies such as carrots, cucumber, peppers, etc are easy to cut up and prepare in advance. A lot of kids prefer raw vegetables to cooked as they seem to enjoy the "crunch"! You could also make them more tempting by adding a small pot of dip such as hummus.
I also include some easy to eat fruit too. Whole pieces of fruit often get discarded so make it easier for your kids to eat the fruit by chopping it in advance. Apples (rubbed in a little lemon juice to stop them browning), grapes and peeled oranges are a great choice.
Try these recipes:
5. Sweet Treats!
My daughter always insists on a "treat" element to her lunchbox. Rather than sugary and nutritionally-empty cookies and cakes, try making your own homemade snacks. Lots of muffin and cookie recipes can be made in bulk in advance and frozen. Then simply add one to the bag in the morning and it will be defrosted by lunchtime. Popcorn also makes a really easy but healthy lunchbox addition.
Everyone is happy – the kids are getting a sweet dessert but you know they are eating healthy foods packed full of nutrients that will help keep them alert and full for the rest of the school day.
Try these recipes: