15 delicious and easy baby puree recipes perfect for starting your weaning journey!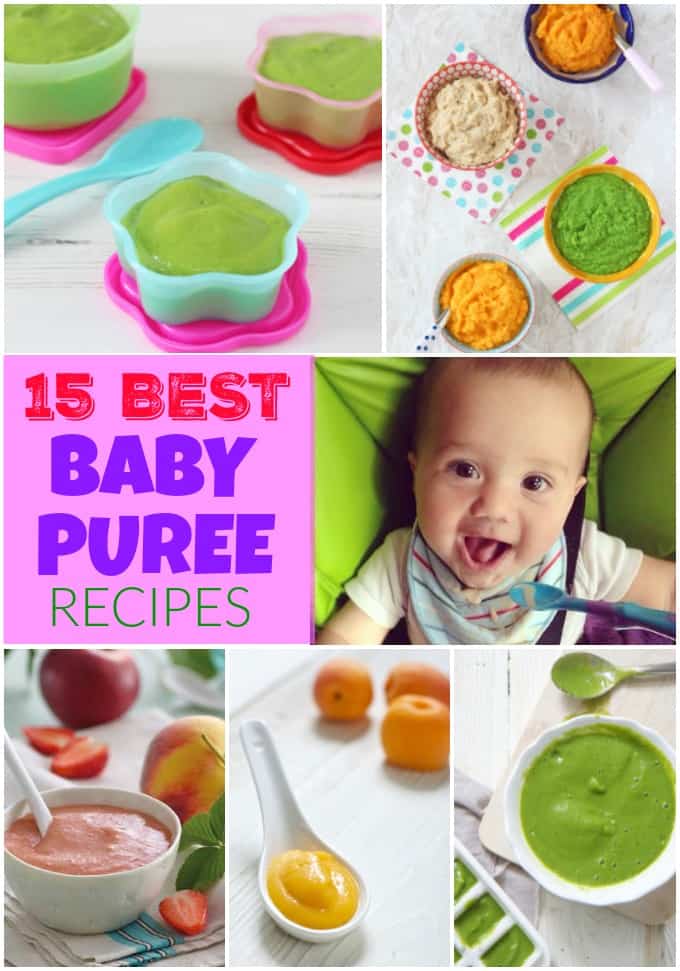 As a complete food lover, I remember being quite excited when it came time to introduce something other than milk to my small person.
I was keen on the idea of making my own baby food and purees, but I thought that I would have to invest in lots of new and expensive kitchen equipment.
I am a complete marketers dream when it comes to a kitchen gadget!
But as it turns out you really don't need to spend lots of money on swanky gadgets to make your own baby food. A blender or a potato masher will usually suffice!
Whatever you choose to do with regards to weaning, there is no right or wrong, just what works best for you and your small people.
If puree does appeal, then there are some great reasons to do it yourself.
Cost
Whilst shop bought puree can be very convenient, they can end up being expensive, especially if you have a very hungry baby and want to try lots of different tastes and flavours.
Freshness
There's nothing like eating something that has been prepared from fresh without any preservatives which may alter the taste of the ingredients.
Knowing what's in it
If you make your own purees then you know exactly what has gone into it and you can also tweak the recipes to suit what works best for your small person.
There are loads of fabulous puree recipes online these days and I've compiled a list of my top 15 to get you started!
My Top 15 Baby Puree Recipes
Spinach, Avocado & Cous Cous Puree
Apricot, Pear & Coconut Oil Puree
Sweet Potato & Cauliflower Puree
Beet, Zucchini, Carrot & Mushroom
Butternut Squash, Carrot & Sweetcorn Puree
5 Minute Mango Baby Food Puree
Sweet Potato & Pear
Parsnip, Spinach & Sweet Potato Puree