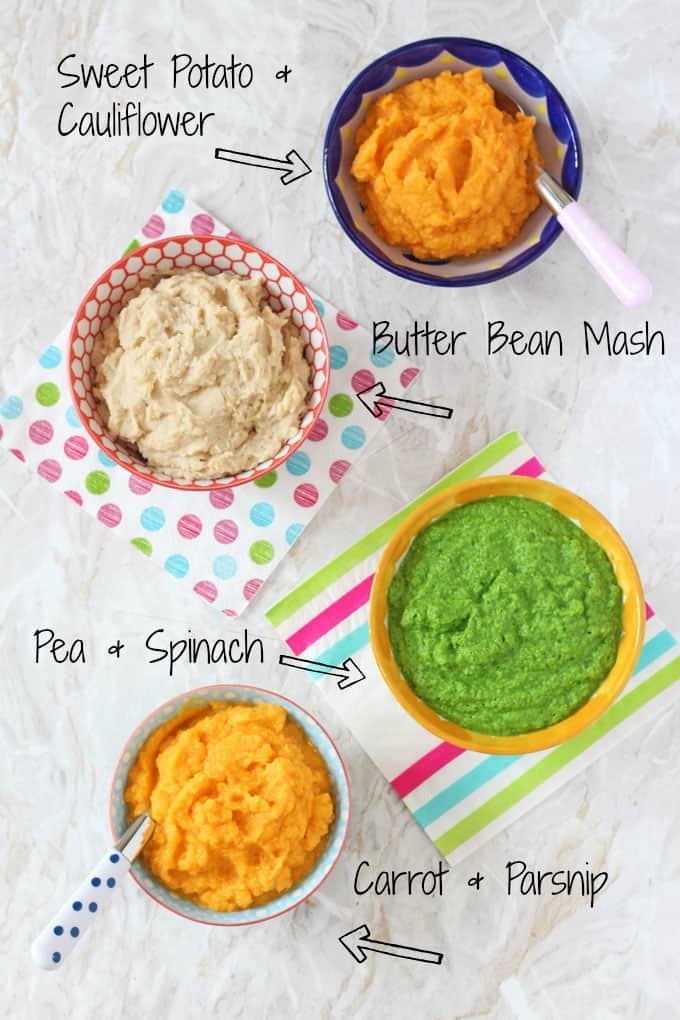 Weaning your baby is one of those major milestones as a parent. It's a really exciting time, watching your baby you who've nurtured with nothing but milk for the last few months suddenly taking taking that leap to trying so many new tastes, flavours and textures.
It can also be a stressful time as we worry whether we are choosing the right foods for them to eat, are they having too much or too little… it can be a whirlwind of emotions for us parents! 
As part of my role as a #nojunkjourney Mum, I'm sharing my experiences and tips for weaning your baby.
My First Weaning Experience
I had two completely different experiences in weaning my children. With my daughter, I had to go back to work when she was 6 months old. I worked full time and long hours and she ate all her meals at the childminder.
I felt very excluded from the process and I guess I lacked the confidence to try weaning my own way at the weekend, so instead I either fed her pouches of food if we were out or made her the food that her childminder told me she liked.
My Second Weaning Experience
Second time round it was very different as I was at home full time with the kids and had just started this blog.
I had a lot more confidence in myself as a parent and jumped into weaning with a lot more enthusiasm.
I didn't stick rigidly to one type of weaning; we had a mixture of purees and baby-led, depending on what I wanted my son to eat and also how he responded to it.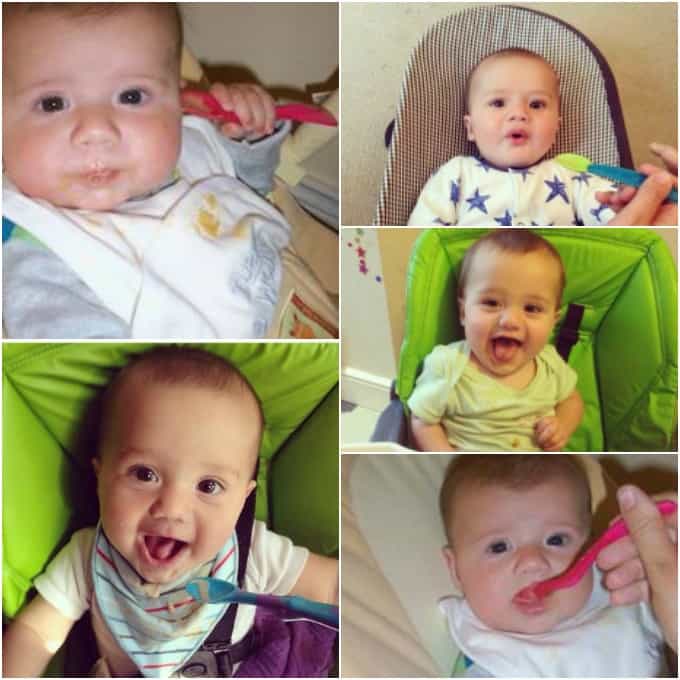 Although I was a lot more confident and involved in the weaning process second time round, that's not to say I didn't find it difficult at times!
Our Solution
With a fussy eating toddler to feed, along with myself and my husband, it often felt like a chore having to make baby food as well. So instead I tried to feed Finn a lot of the same foods and meals that we were eating.
I realised that a lot of the purees that Finn enjoyed actually made really delicious vegetable side dishes for the rest of us!
I would make up big batches of these purees and keep them simple with just a little added milk or butter to help them blend and some greek yogurt or creme fraiche to make them extra creamy.
Aoife was going through a particularly picky eating phase at that time but it was actually easier to get her to eat a few spoonfuls of the pureed veggies rather than whole chunks!
Myself and my husband also really enjoyed these as side dishes and we could season them to our own taste too. I would then keep any leftovers in the fridge for the next day or freeze to use at a later time.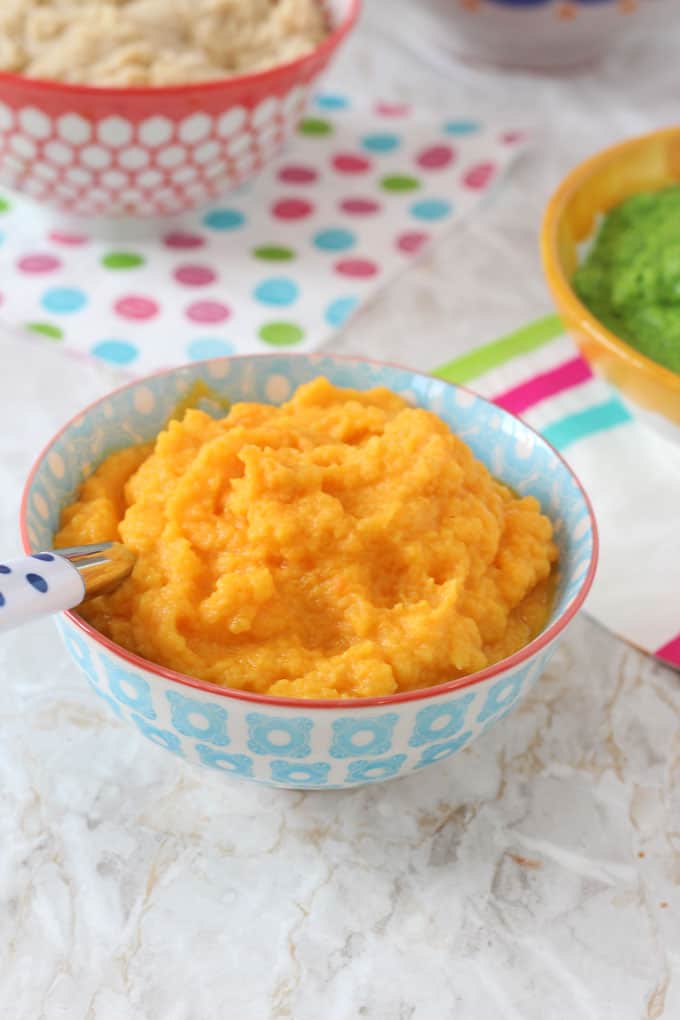 For lots more tips and advice on starting your weaning journey download a free copy of the The Little Book of Weaning and share your experience and tips for weaning with Organix on Twitter and Instagram using the hashtag #nojunkjourney.
Print
4 Baby Puree Recipes That Make Great Side Dishes
---
Category:

Side Dish

Cuisine:

European
Ingredients
Sweet Potato & Cauliflower

1

large sweet potato

1

medium cauliflower

4 tbsp

milk
Butter Bean Mash

1

can (400g) cooked butter beans

2 tbsp

milk
Pea & Spinach Puree

400

g frozen peas

100

g fresh spinach

1 tbsp

greek yogurt or creme fraiche
Carrot & Parsnip

4

carrots

2

parsnips

1 tbsp

butter
---
Instructions
Cook the vegetables however you like – boil them, steam them, etc. Then simply blend with the other ingredients (milk, butter, yogurt or creme fraiche) in a blender or a food processor.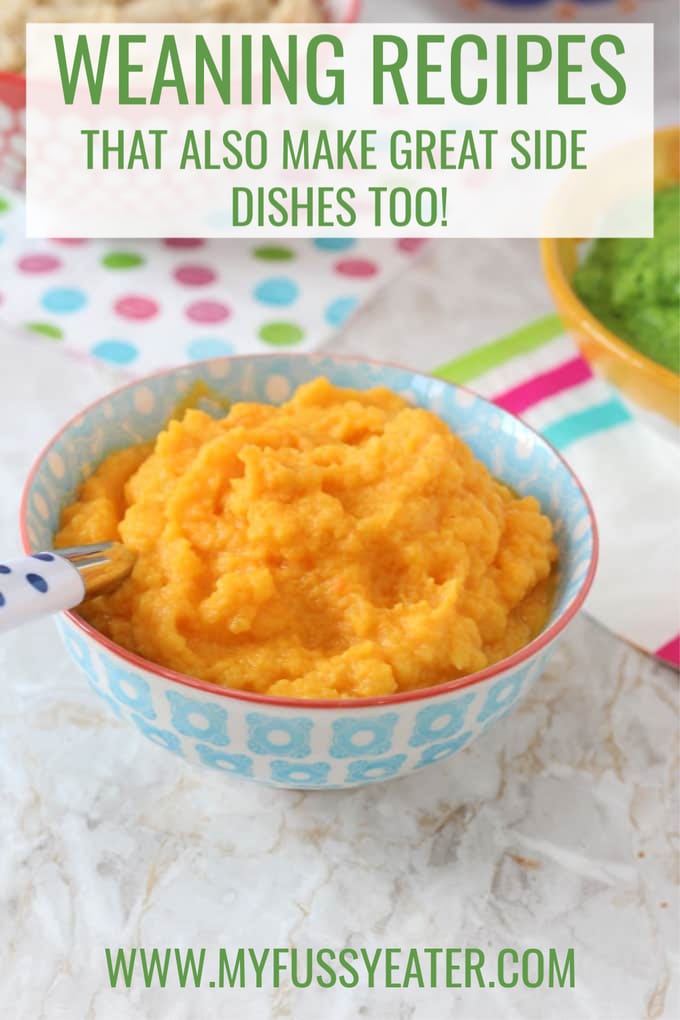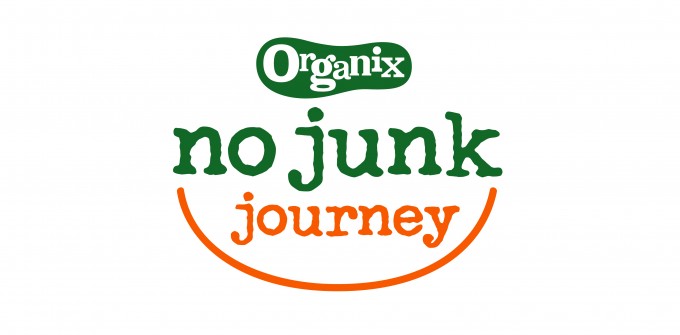 DISCLOSURE: THIS POST HAS BEEN PUBLISHED IN CONJUNCTION WITH ORGANIX AND I HAVE BEEN COMPENSATED FOR MY TIME INVOLVED IN THE CAMPAIGN. ALL VIEWS AND OPINIONS ARE HOWEVER MY OWN.