Liven up breakfast time with this recipe for Granola Crust Tart with Yogurt & Berries. Delicious AND healthy!
Bored of the same old breakfasts? Me too! As the mornings are starting to get a little warmer I'm all about the yogurt / granola / berries combo at the moment. After months of eating porridge and overnight oats for breakfast, this is making a refreshing change. Unfortunately this healthy breakfast option just isn't very appealing to a fussy eating three year old and so I set about making this Granola Crust Tart filled with Yogurt and Berries in the hope of sparking her interest to try something new! 
If you are thinking "Tart for breakfast? Really??" then fear not, this recipe is super healthy. Calling it a tart is probably a bit misleading but hey, if it tricks your picky eaters into trying it then why not!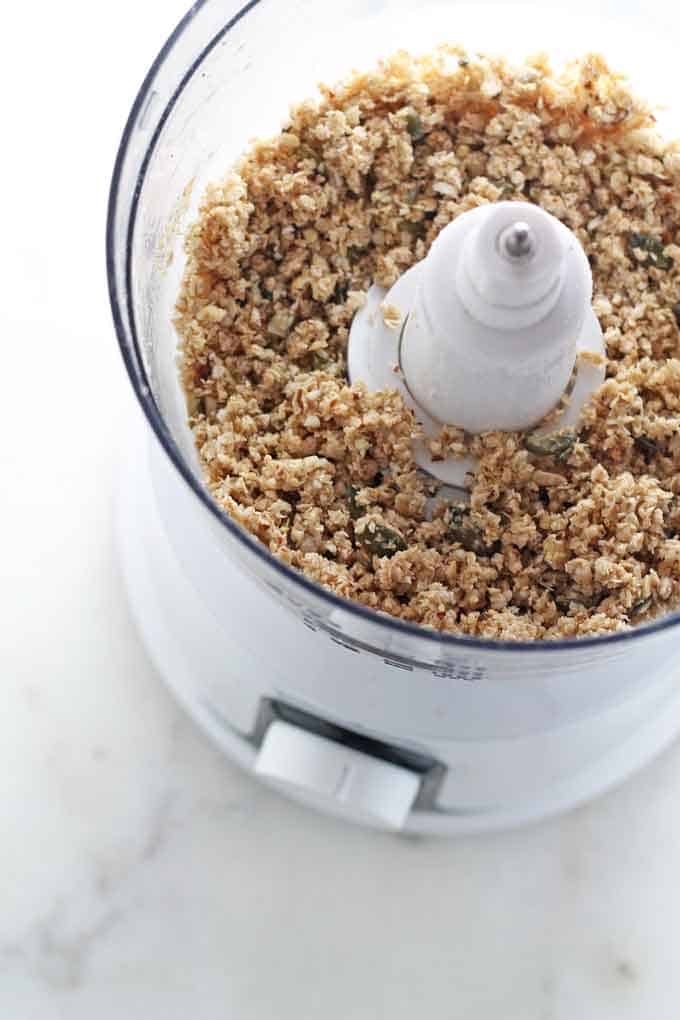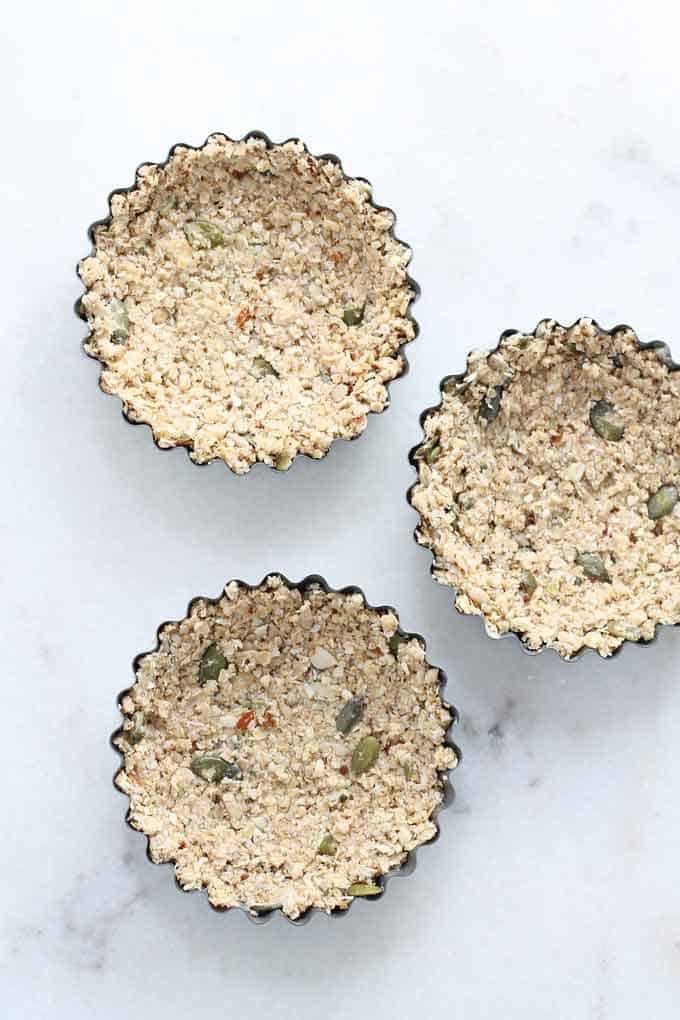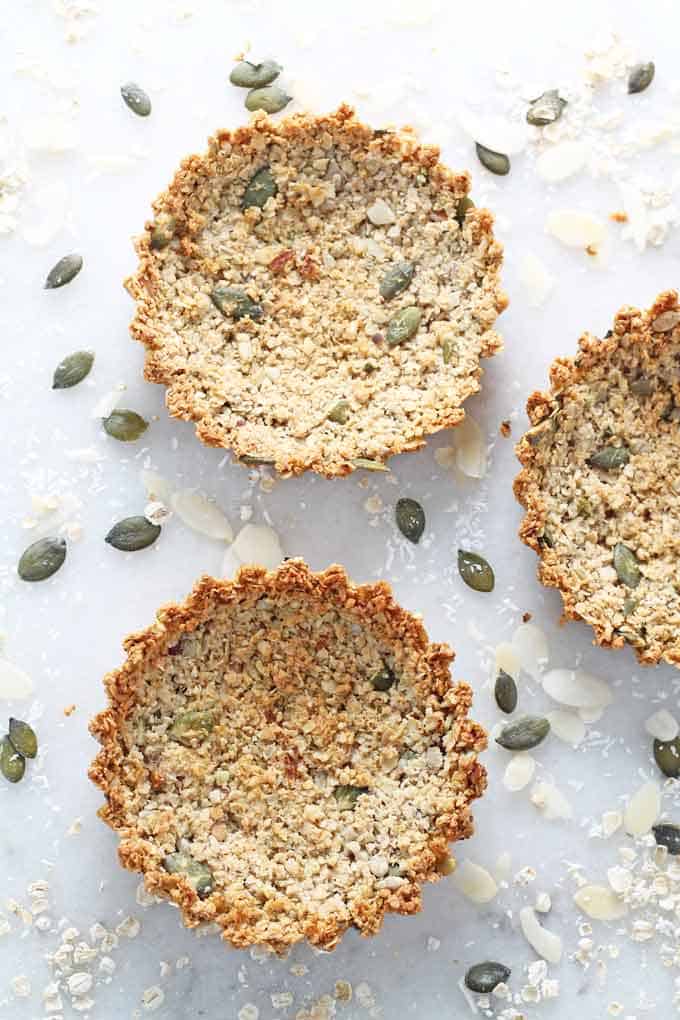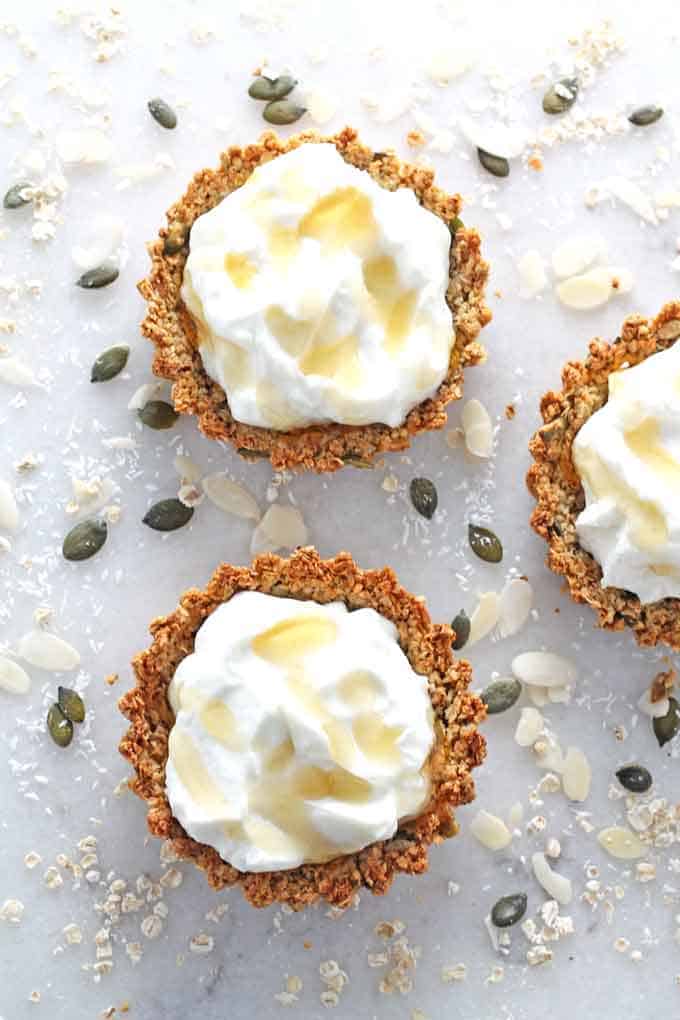 The granola crust tarts may seem a bit of a faff to make but honestly they are so easy. Simply chuck your granola ingredients into a food processor (I used oats, nuts, seeds and desiccated coconut) add some melted coconut oil and honey, press into mini tart tins and bake for 10 minutes.
I used the tart tins with removable bottoms just to make it easy to get the granola crusts out. If you don't have these then normal tart tins would work too. Just be sure to grease them very well and wait until the crusts are completely cooled before trying to remove them.
You can make the granola crust tarts ahead of time if you wish. They will keep in an airtight container for 24 hours. Don't fill them with the yogurt or any other toppings until you are ready to eat them as they will slowly absorb the liquid.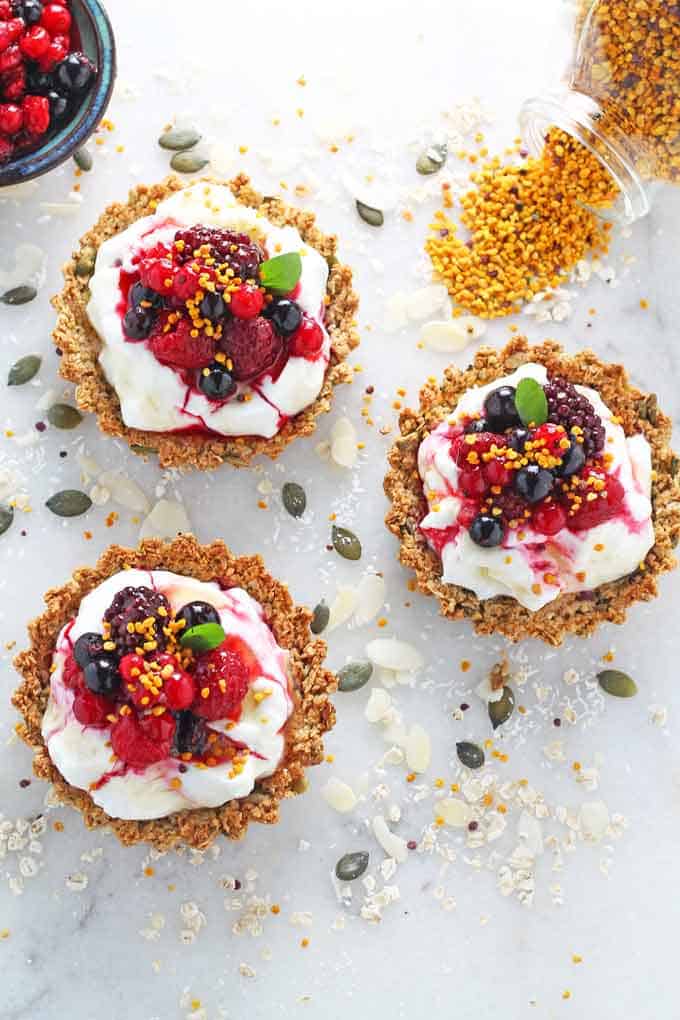 I used greek yogurt for my topping as it is quite thick but any yogurt will work too. I also topped the tarts with a drizzle of honey and some defrosted frozen berries (these are a big favourite of mine. Cheap to buy and they keep for months in the freezer. Simply leave out for a few hours to defrost or zap in the microwave for a few seconds). I also added a sprinkling of bee pollen cause I'm a little bit in love with this stuff at the moment!
Enjoy!