This Candy Cane Popcorn with White Chocolate and Marshmallows makes a tasty festive treat and can be packaged up as an edible gift too!
There's nothing better than a big bowl of popcorn to keep the family snack happy. But why not make it extra festive at this time of year with my recipe for this candy cane version!  
This Christmas themed popcorn is super easy to make. You can use your own home-popped popcorn or the ready popped variety is fine too, plain or sweet.
To the popcorn we simply add some crushed candy canes, mini marshmallows and lots of melted white chocolate!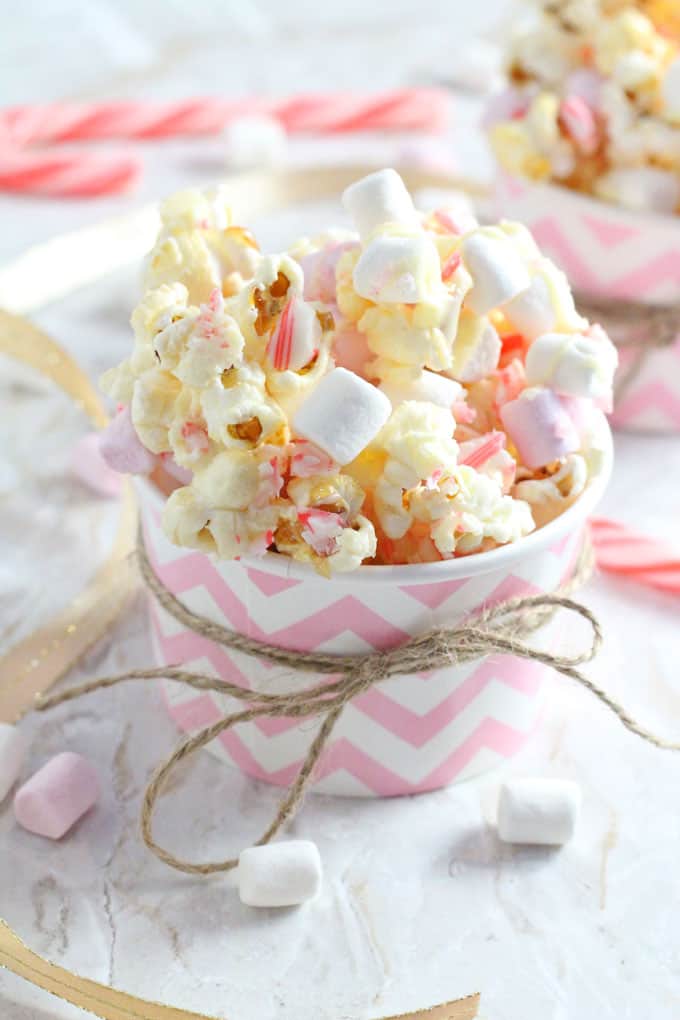 For the full recipe check out the video below (and don't forget to subscribe to my You Tube Channel to stay up to date on all my videos!).
And if you try my recipe please come back and let me know what you think. Or if you have any of your own recipes for very festive popcorn share them in the comment below!