Turn an ordinary banana into a fun and healthy snack with these Banana Chocolate Pops. Easy to make and great for picky eaters!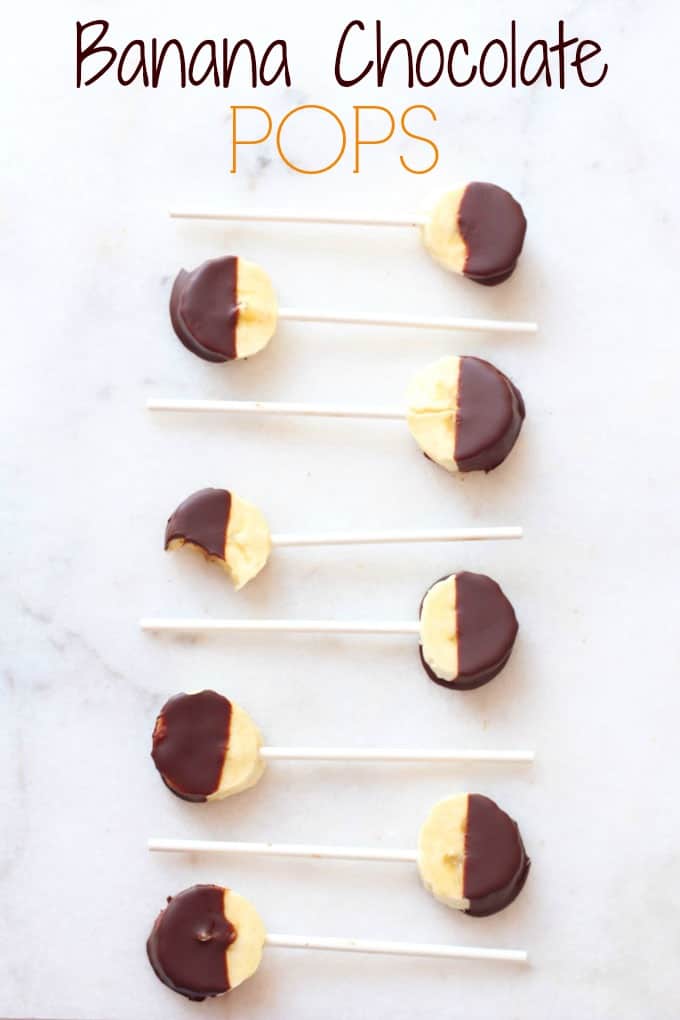 Got a picky eater who turns their nose up at fruit snacks? Yep, me too! As much as I try to encourage my kids to enjoy the simplicity of whole or chopped fruit, sometimes I just have to give in and get a little more creative in how I serve it.
And there's no easier way of jazzing up fruit than by adding a little chocolate! I used 70% cocoa chocolate to try to keep the sugar content down but any type of chocolate will work.
Check out the short video below for the instructions.