5 Tips for packing a picky eater's lunch box!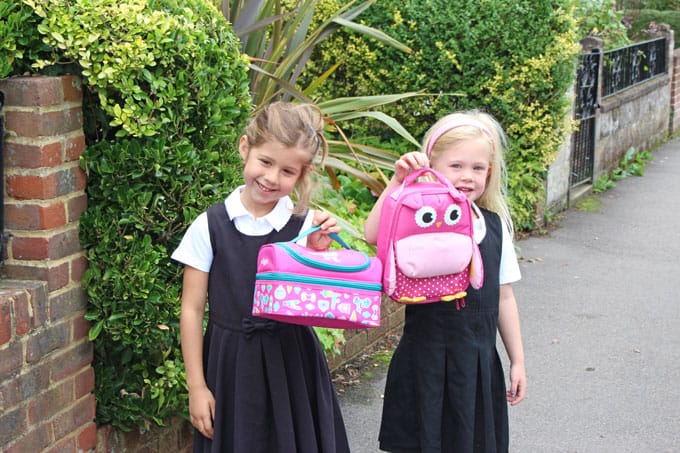 It's back-to-school season! And while lots of parents are excited about their kids starting school for the first time or moving up a year, I know some parents will be concerned about packing school lunches. It can be hard enough to manage what our children eat at home but packed lunches bring with it a whole new set of problems and stresses, especially when dealing with a fussy eater.
Here's my top five tips for packing a picky eater's lunch box!
1. Go Shopping!
This is an ideal opportunity to take your little one shopping for new lunch boxes. It's a great way to get them excited about lunch from the very beginning by picking out some fun and colourful lunch boxes. I love this pack of six lunch boxes with colourful lids. They hold the perfect amount of food for my kids and wash well in the dishwasher.
UK readers – you can can them from Amazon
US readers – here is a very similar product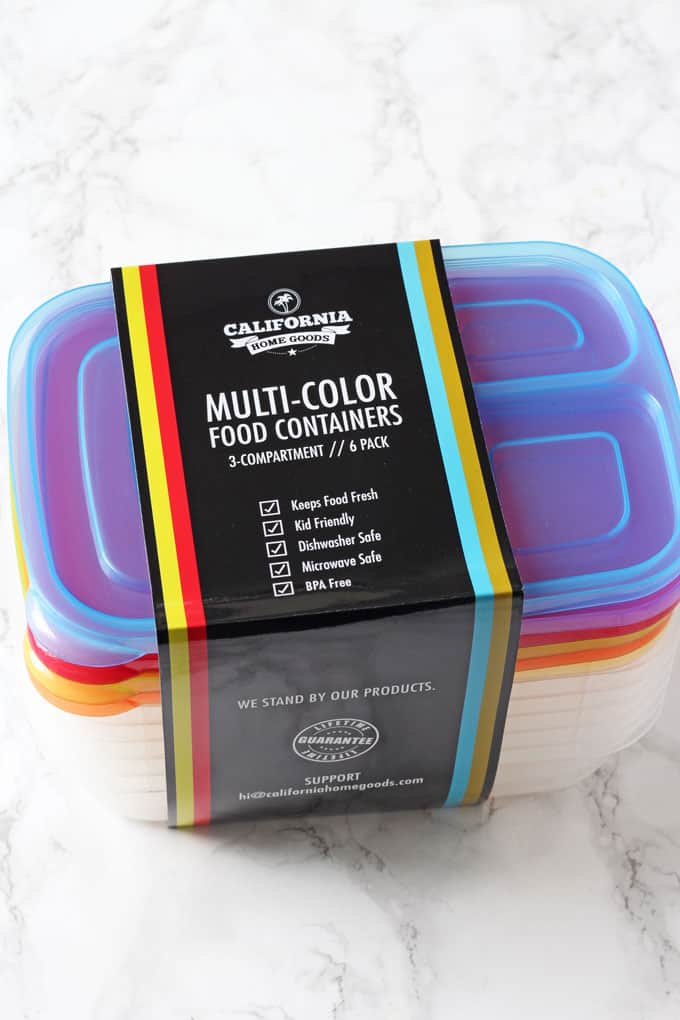 I also love these fun lunch boxes I picked up in Tiger. They have some really great options in all different sizes for really reaasonable prices too. I would also recommend checking out your nearest pound shop or dollar store as they often have coloured or themed lunch boxes on sale really cheap!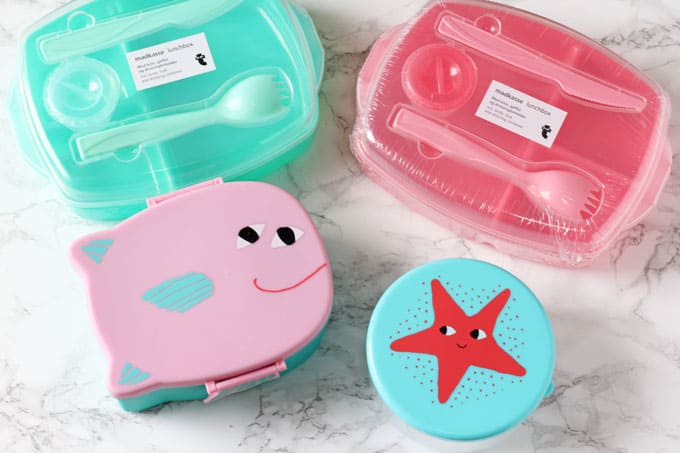 2. No New Foods!
School lunch boxes are not the time to start trying lots of new foods on your child. The aim is to get them to eat as much as possible to fuel an afternoon of learning. Loading their lunch box with tastes and smells that are new and strange is not going to encourage this!
If your child loves a plain ham or cheese sandwich, that's totally fine. More exotic lunch boxes look great but it's best to stick to what they know and what you know they will actually eat.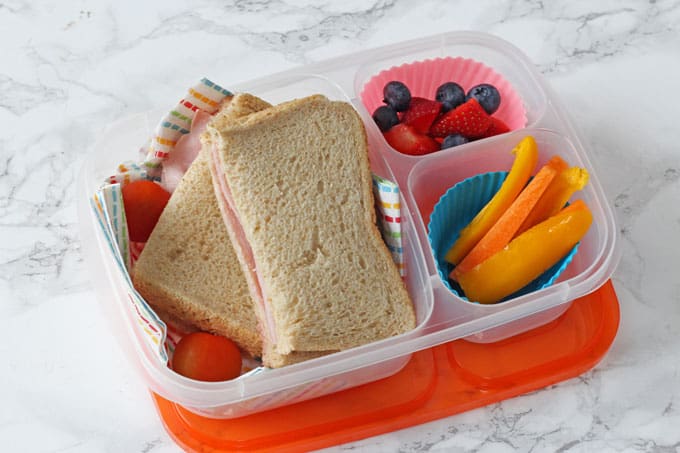 3. Chop it up!
When it comes to fruit and veggies, you need to make eating them as easy as possible. Produce that needs to be peeled is likely to come home untouched so chop up fruit and veg as much as is practical. Kids are more likely to eat these foods when they can be easily picked up without much thought or effort so make it easy for them!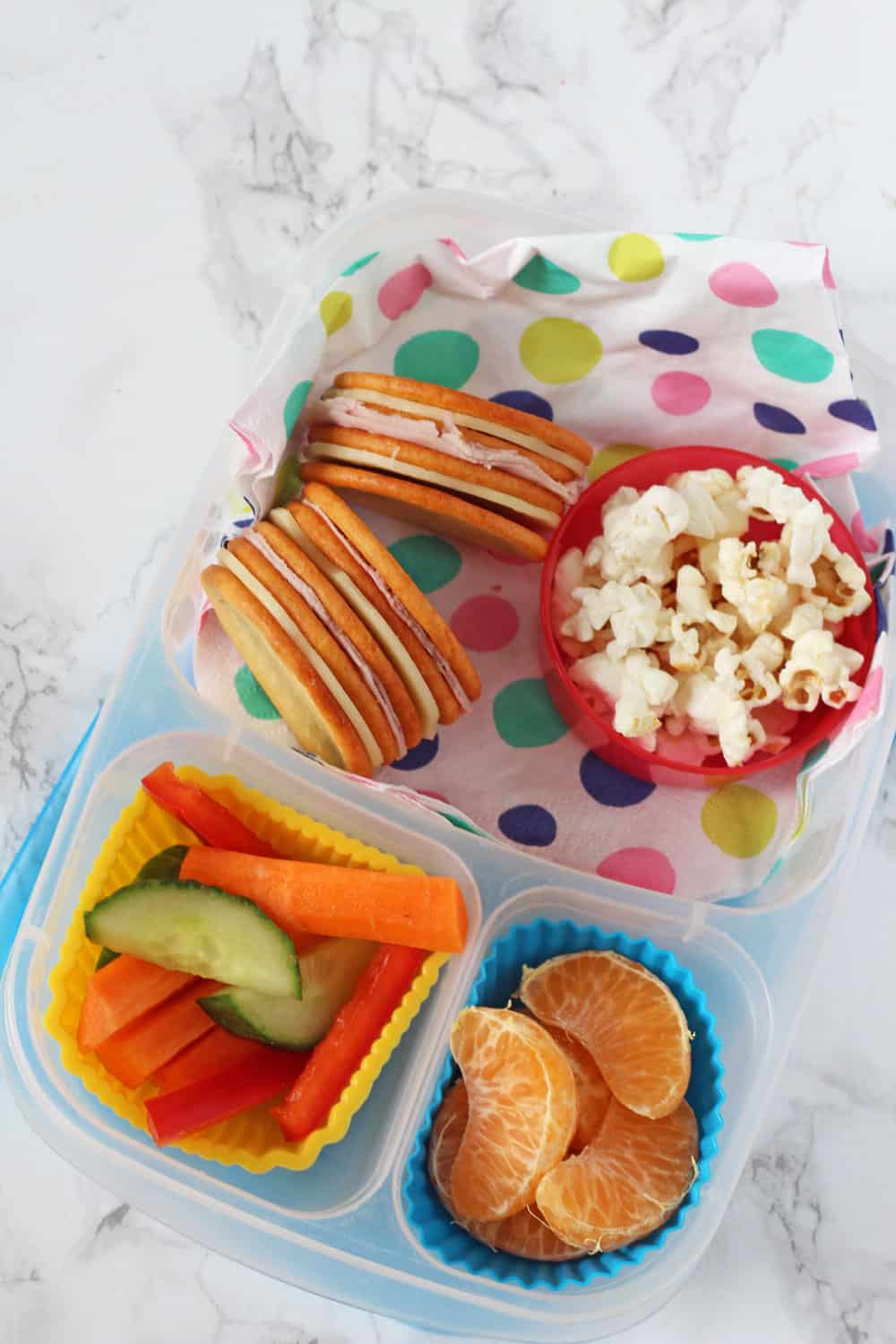 4. Separate it out!
Picky eaters quite often don't like their food to be touching. Use bento style lunch boxes to separate out the different elements of their lunch. You can also use silicone muffin cases to do this. It's more fun than using plastic wrap and a bit more environmentally friendly too!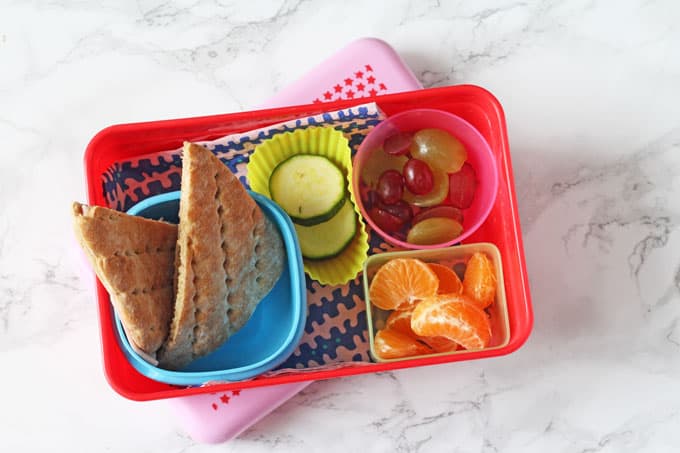 5. Make a lunch plan!
Making a lunch plan at the beginning of the week will help you to get organised for the week ahead and stop the 7am panic of desperately searching for sandwich ingredients in the fridge! It's also a great opportunity to sit down with your child and decide together what they are going to bring to school to eat that week.
Planning ahead also means you can bulk-make sandwiches, wraps, muffins and snacks to keep in the fridge or freezer and whip out ready to packed into lunch boxes each day. No more morning stress!
Here are some great recipes that can be batch cooked or baked!
Savoury Recipes:
Sweet Recipes:
Apple & Carrot Greek Yogurt Muffins