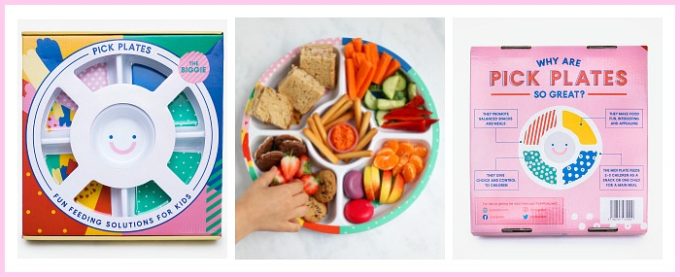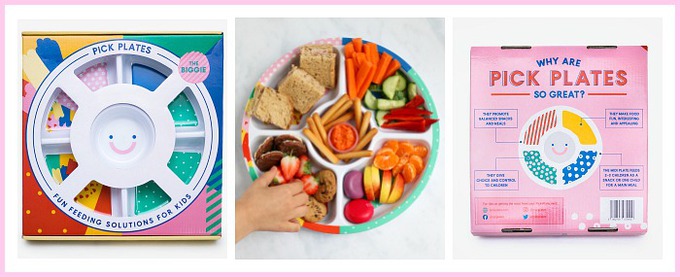 Thinking of quick, easy and healthy breakfast ideas for kids that aren't toast or cereal can be exhausting! But here's seven simple ideas to last a whole week that the kids are sure to love!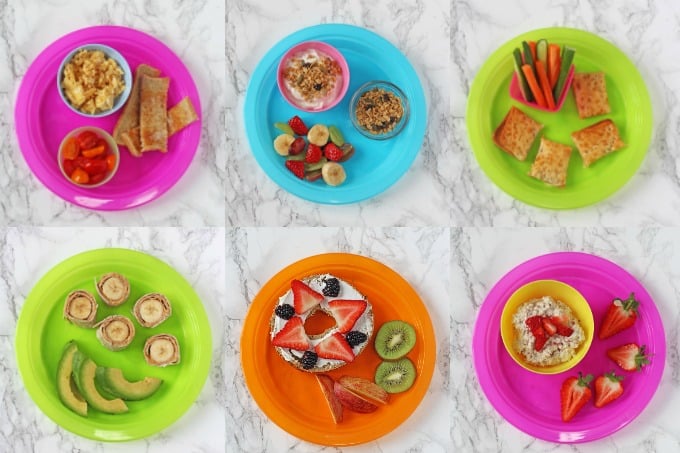 I know I share a lot of breakfast recipes on my site, but lately I've realised that a lot of them require a bit of time and preparation and if you are looking for super speedy ideas to feed the kids, especially on a busy weekday morning, then they might not be of much use!
So today I thought I would share seven really simple breakfast ideas, all of which can be whipped up in just ten minutes or less.
Breakfast Idea 1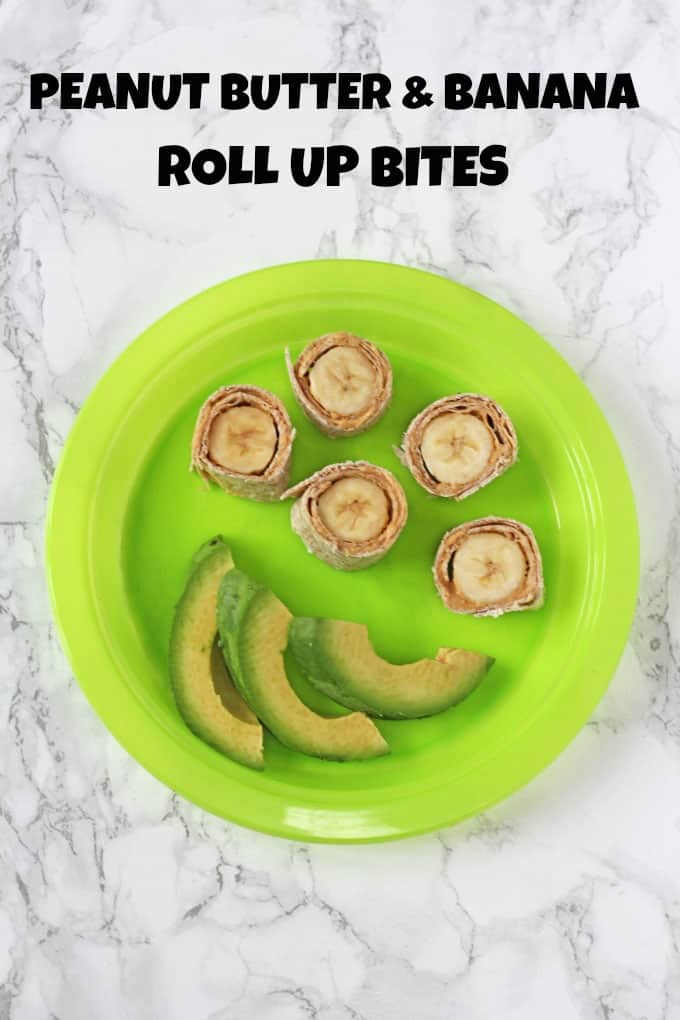 These Peanut Butter & Banana Roll Up Bites are really easy to make. Simply take a wholemeal wrap, spread it with peanut butter and then wrap it up with a banana in the middle. You can then cut them into bite sized pieces, kind of like banana sushi! I've served them here with some avocado slices.
Breakfast Idea 2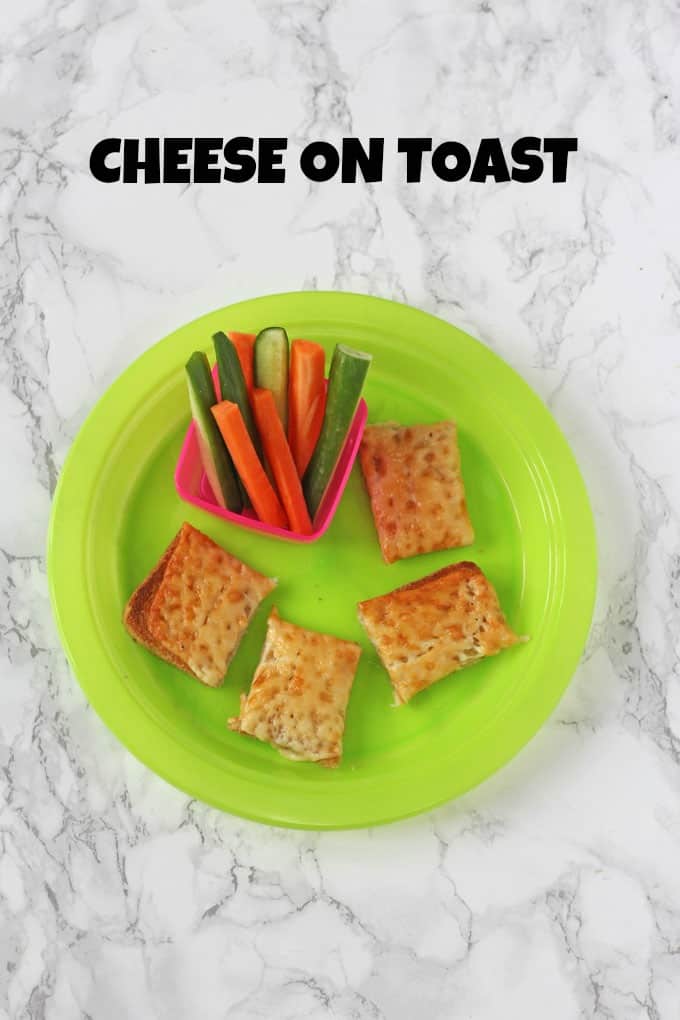 We usually think of serving cheese on toast for lunch or tea but it makes a really great breakfast too. I've served it here with some chopped veggies – again not just for lunch or tea!
Breakfast Idea 3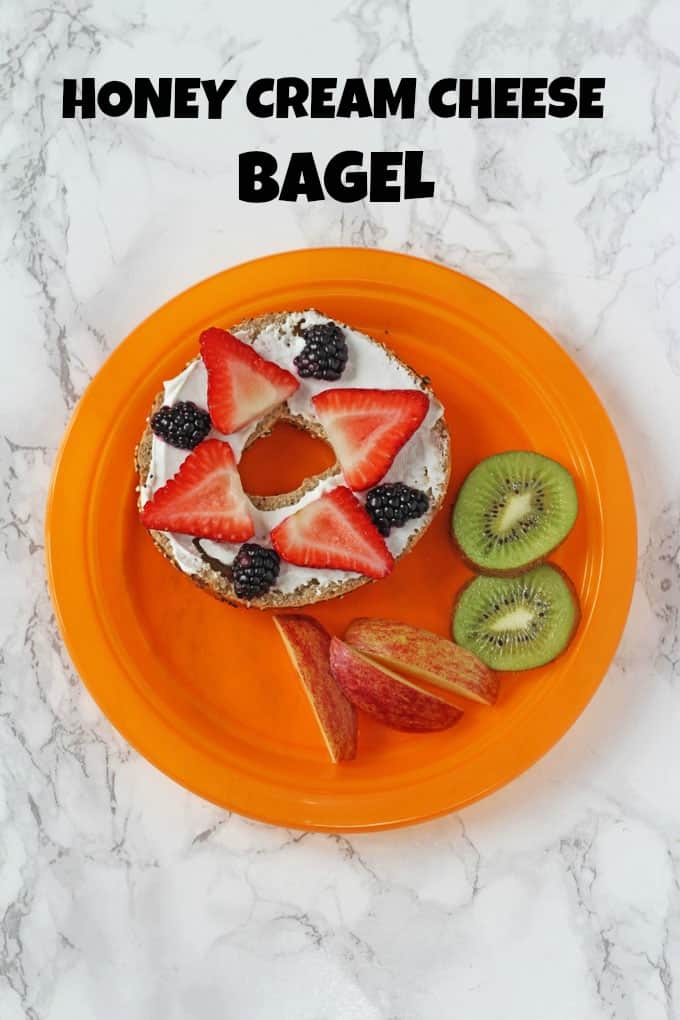 We love these Honey Cream Cheese Bagels in our house. Simply mix cream cheese with some honey and vanilla extract for a delicious sweet spread and then top with fresh fruit and some extra on the side!
Breakfast Idea 4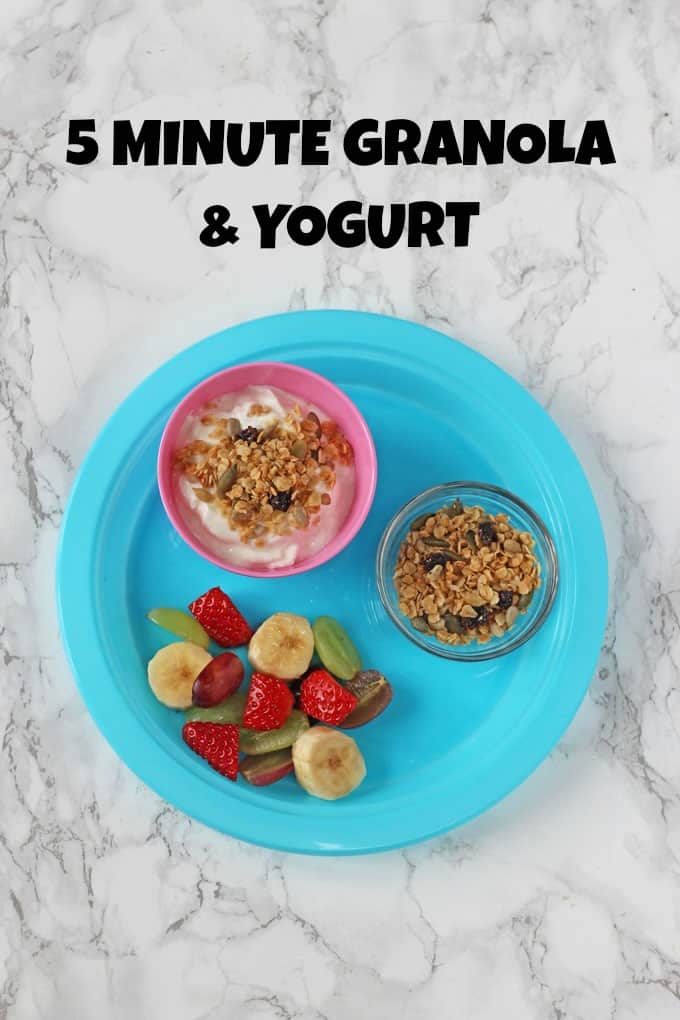 My little boy absolutely loves yogurt with granola in the mornings. Homemade granola is nearly always much healthier than the shop bought stuff but can take a bit of time to make.
But did you know that you can actually make granola in the microwave? This is my recipe for 5 Minute Microwave Granola is perfect with some yogurt and chopped fresh fruit.
Breakfast Idea 5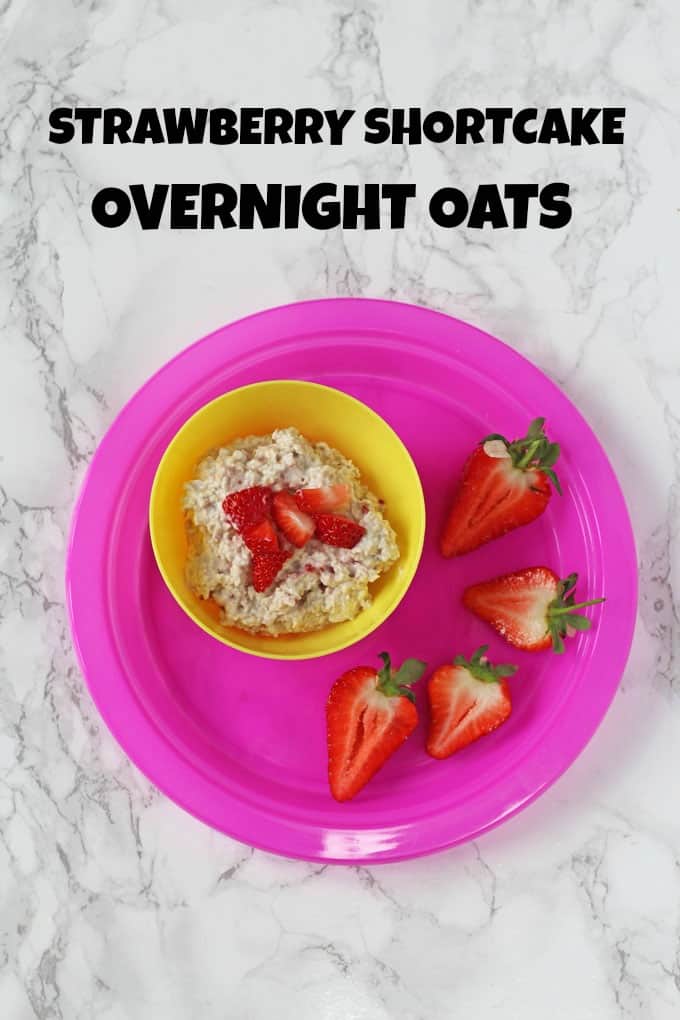 Overnight Oats is another super healthy and filling breakfast that I like to feed the kids.
It takes a couple of minutes prep the night before but literally all you need to do is chuck a few simple ingredients including oats, yogurt and milk into a jar or bowl and then leave it overnight.
In the morning this delicious breakfast will be ready to serve up straight away. There are loads of varieties of overnight oats but this Strawberry Shortcake Overnight Oats recipe is our favourite!
Breakfast Idea 6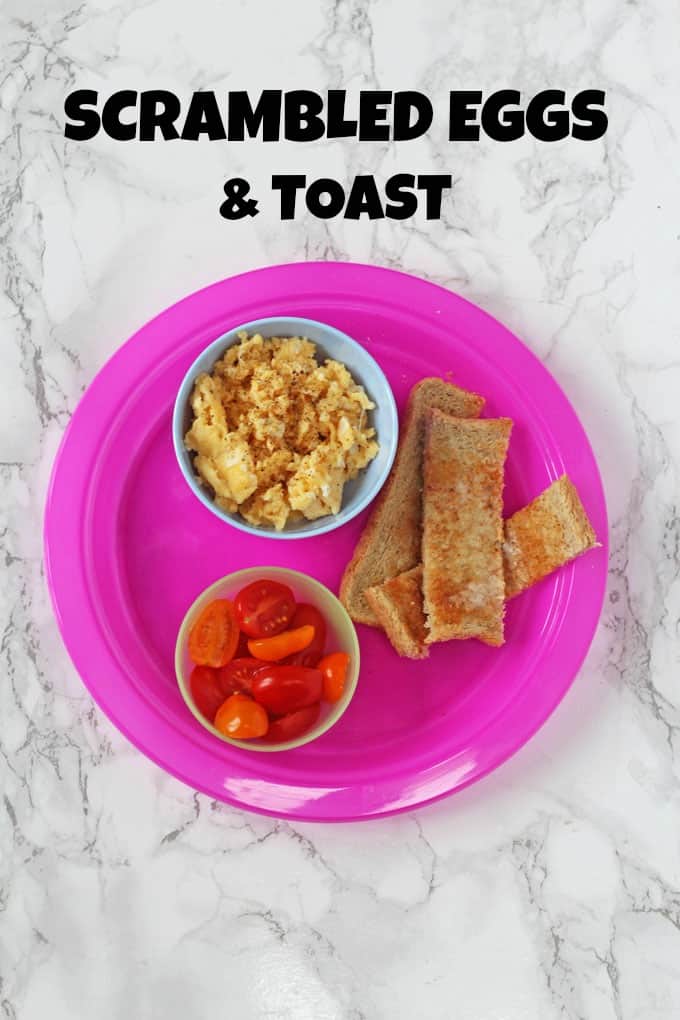 You really can't beat simple scrambled eggs in the morning. They take 5 minutes to cook and are a great source of protein which helps to keep the kids full until lunch.
I've served mine with wholemeal toast fingers and some chopped tomatoes. My kids also like their with some cheese sprinkled on top.
Breakfast Idea 7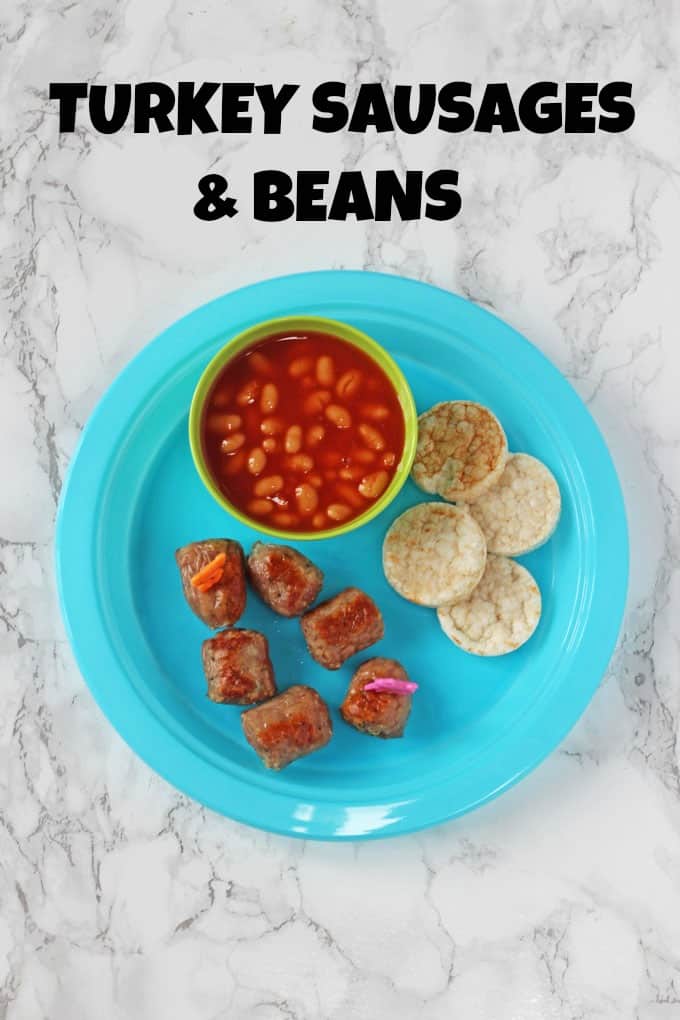 Cooked breakfast needn't be just for lazy weekend mornings. I make this super speedy version in just 10 minutes using turkey sausages.
I cut them into bite sized chunks and then bake them in the oven for 10 minutes at 200c / 390f. By cutting up small it means they cook really fast.
I then heat some beans and serve them all with a few rice cakes for dipping!
If you enjoyed this collection of ideas, you might also like:
7 Healthy & Filling Breakfast Toasts – If you need breakfast inspiration then try these 7 Healthy & Filling Breakfast Toasts! Delicious and nutritious breakfast toast ideas for kids that are both healthy and filling!
ORDER my new book THE FUSS-FREE FAMILY COOKBOOK out now. 100 healthy easy and quick recipes that the whole family will enjoy!