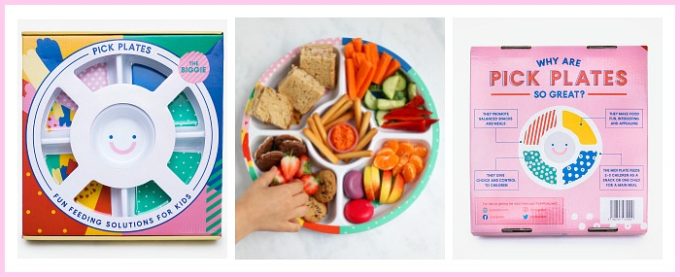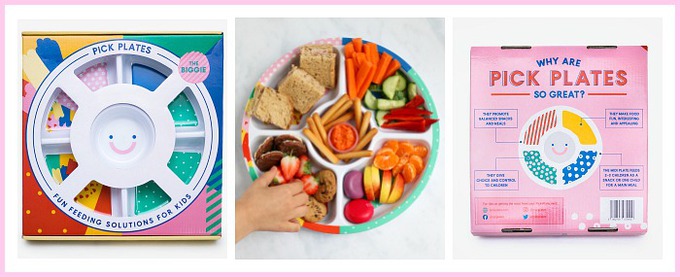 Seven quick, easy and healthy lunch ideas you can feed your toddler this week!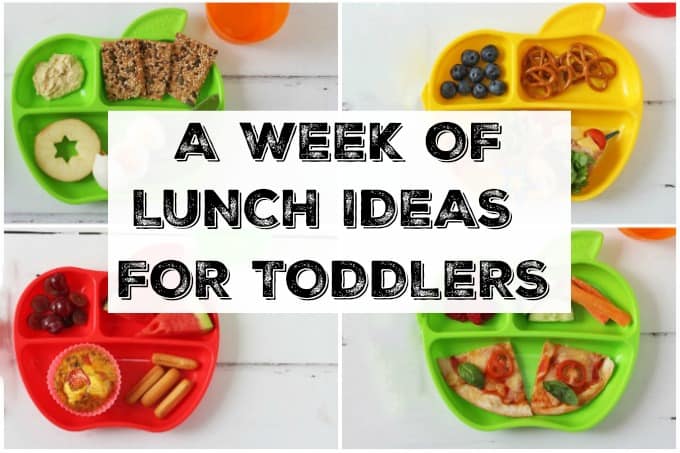 Coming up with a varied diet for all kids, never mind toddlers, can be difficult.
We hear all the time about the importance of giving our children lots of different types of food from a very early age but actually putting this into practice on a day to day basis can be hard.
So I've come up with a week of quick, easy and healthy lunch options perfect for toddlers and older kids too.
I've teamed up with Munchkin on this post as I have been a massive fan of their feeding utensils and table wear since Aoife was a baby. Both my children now love their Lil' Apple Plates. There's something about separating their meals out into the different compartments that they find so pleasing and their bright and colourful table wear makes a lovely change from boring white plates and bowls!
I love the fact that our Munchkin products have stayed with us throughout the years, from our very first baby weaning spoons to continuing to use the plates and bowls to this day.
So onto the meals… here's my seven lunch ideas to keep your toddler healthy and happy all week. As a little disclaimer I should mention that toddlers (and all children) should be fully supervised whilst they are eating. If you are worried about any of these foods being a choking hazard to your child then of course use your discretion in deciding whether to serve it.
DAY 1 – MEXICAN RICE SALAD
Rice Salad is such an easy meal to whip up for kids and this recipe in particular is so quick. Simply mix some cooked rice with peppers, black beans, cheese and sweetcorn and add a pinch of ground cumin for flavour.
I have served it with a stick of celery topped with peanut butter and raisins and also some clementine segments.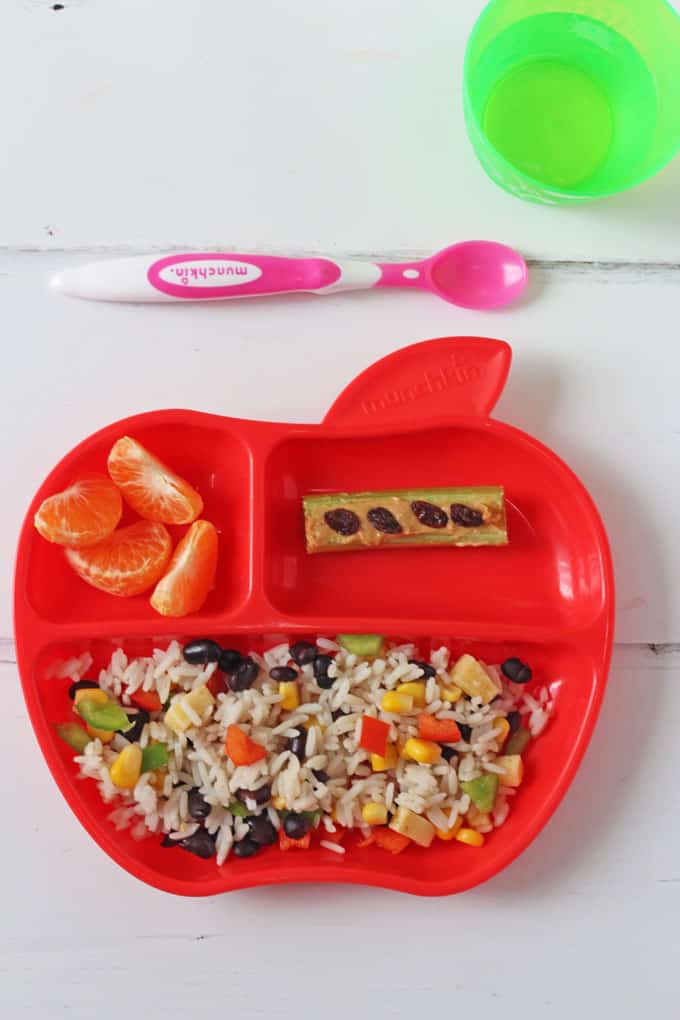 DAY 2 – TUNA PASTA SALAD
Pasta too makes a great option – either hot or cold. Mix whatever shaped cooked pasta you like with some mixed veggies (I like to add frozen chopped veggies to the pasta for the last two minutes of cooking). Once it's cooked mix in some tinned tuna or other fish, a drizzle of olive oil and some dried oregano. Delicious and so simple!
I served it with a babybel cheese and some strawberries.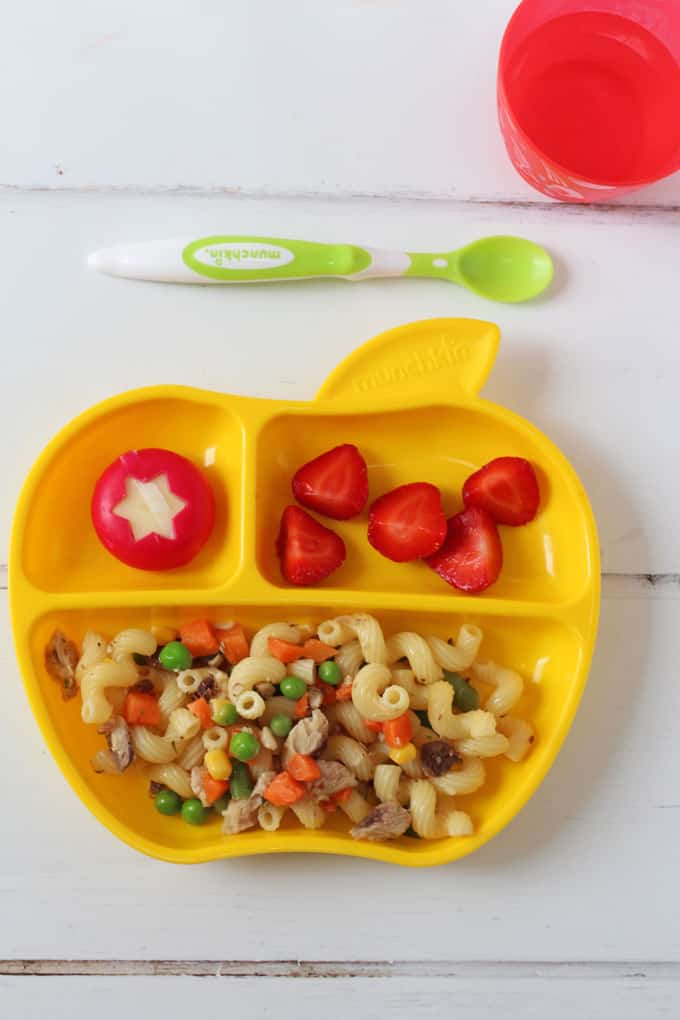 DAY 3 – MARGHERITA TORTILLA PIZZA
This is my favourite lunch option for the kids at the moment. Just spread a small tortilla wrap with some tomato puree or pasta sauce and top with grated cheddar cheese and tomatoes. Bake in the oven (180c / 350f) for 4 minutes and bingo… the quickest ever pizza!
I served it with some cucumber, carrots and raspberries.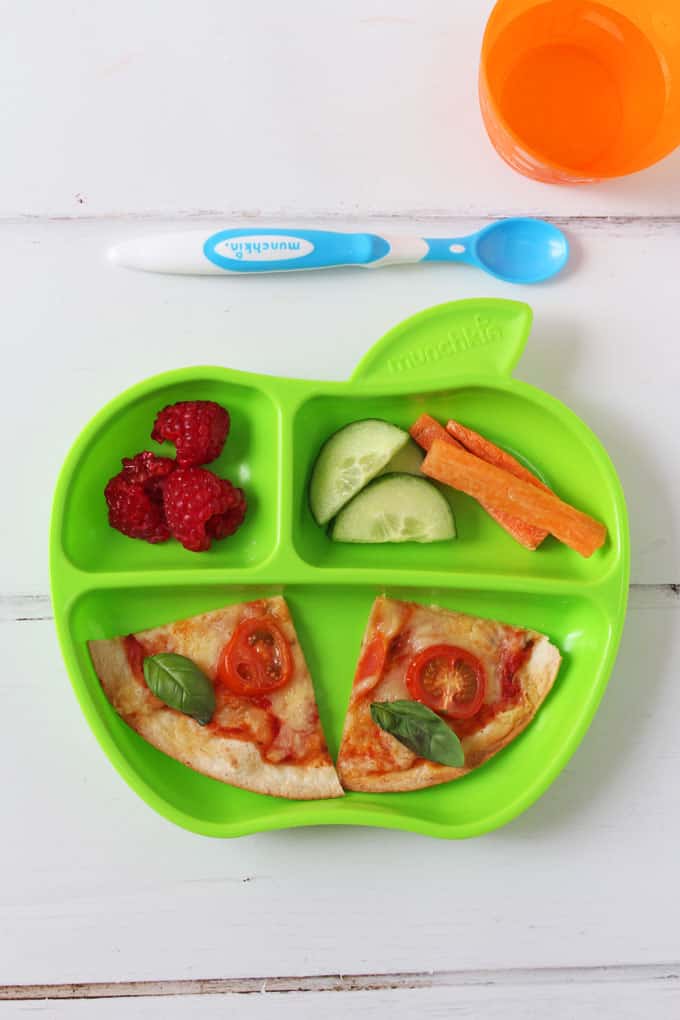 DAY 4 – SANDWICH SKEWERS
Sandwich Skewers are the quickest way to turn a bland old sandwich into a fun lunchtime treat. Take the ingredients of your favourite sandwich – I used french bread, cheese, ham, lettuce, cucumber and tomato – and pop them on to some toddler-safe skewers.
I served them with pretzels and blueberries.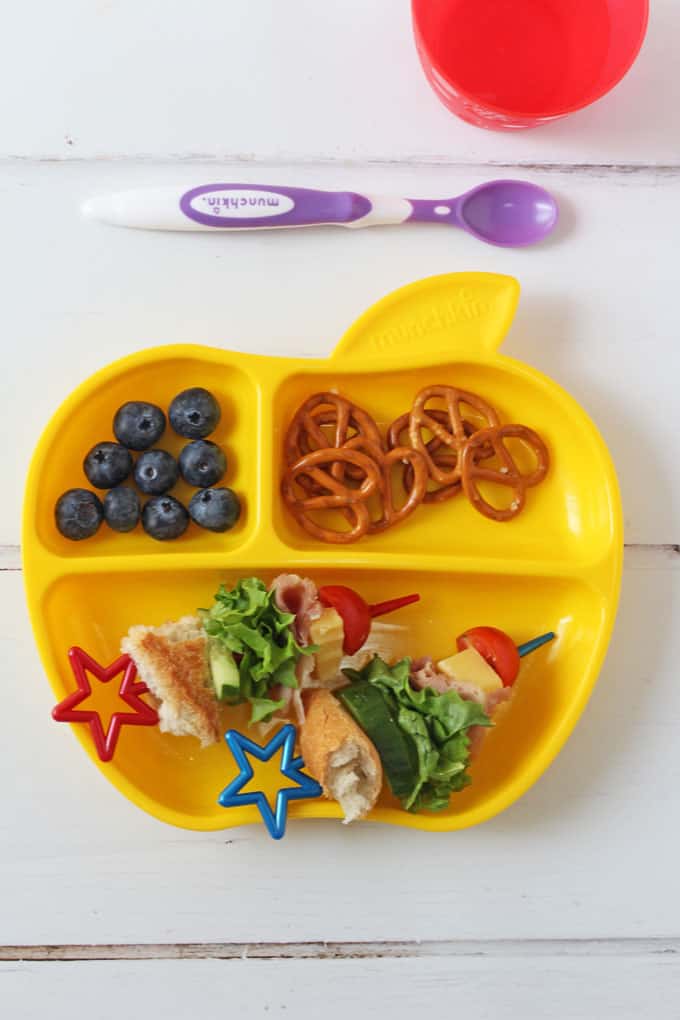 DAY 5 – SANDWICH SUSHI
This is another great way to turn a sandwich lunch into something more fun and appealing for a toddler. Roll a piece of bread out flat, add some butter and a slice of chicken or ham and some lettuce. Then roll it up and cut it into bite-sized pieces of sushi! Super cute!
I served this with popcorn and some cucumber.
DAY 6 – EGGS, CRACKERS & HUMMUS
Sometimes the best lunches are the most simple! This lunch is packed full of protein from the eggs and hummus. I also served it with some seeded crackers and some mange tout and apple for dipping. Yum!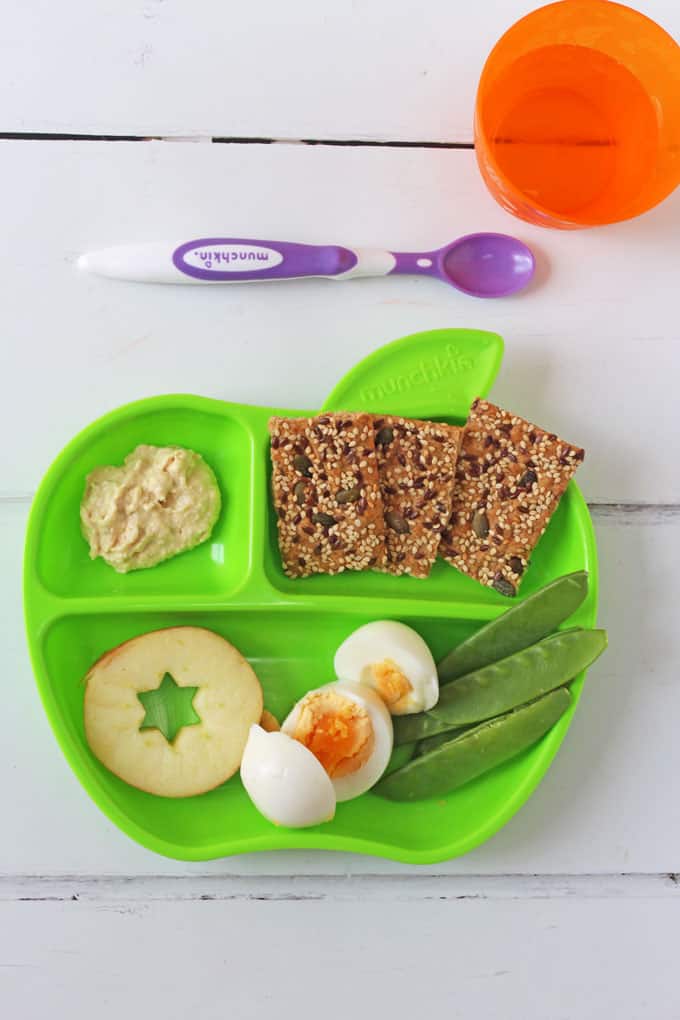 DAY 7 – EGG MUFFINS
These egg muffins are perfect for preparing in advance as they can either be eaten cold or warmed slightly in the microwave or oven. I added chopped peppers, cooked broccoli and grated cheese to the bottom of some silicone muffins cases. I beat four large eggs in a jug with some dried herbs and poured this into the muffins cases. Top with a slice of cherry tomato and then bake for approximately 15 minutes until cooked through.
I served these egg muffins with mini breadsticks, some slices of watermelon and chopped grapes.
If you liked this post you may also enjoy:
A Week of Packed Lunch Ideas For Kids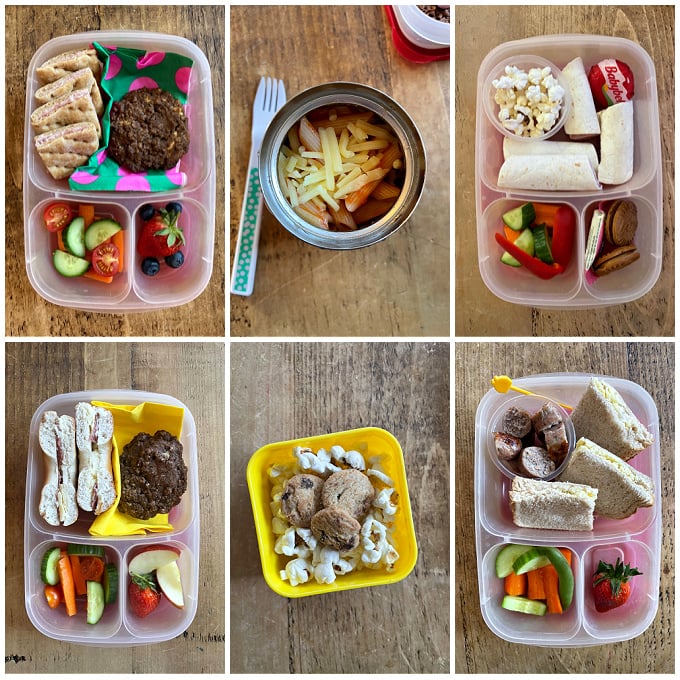 If you have any more ideas of quick, easy and healthy options for toddler lunches then please do share them in the comments below! Below is a full list of the Munchkin products I used to create these lunches if you'd like to try them for yourself: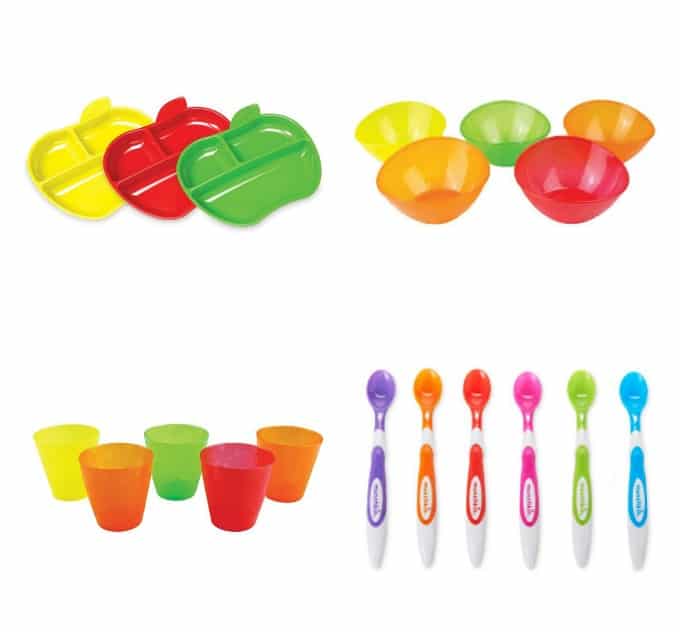 Lil' Apple Plates

Multi Bowls

Multi Cups

Soft Tip Spoons
Disclosure: I have been compensated for my time spent working on this post with Munchkin but as always all thoughts and opinions are honest and are my own.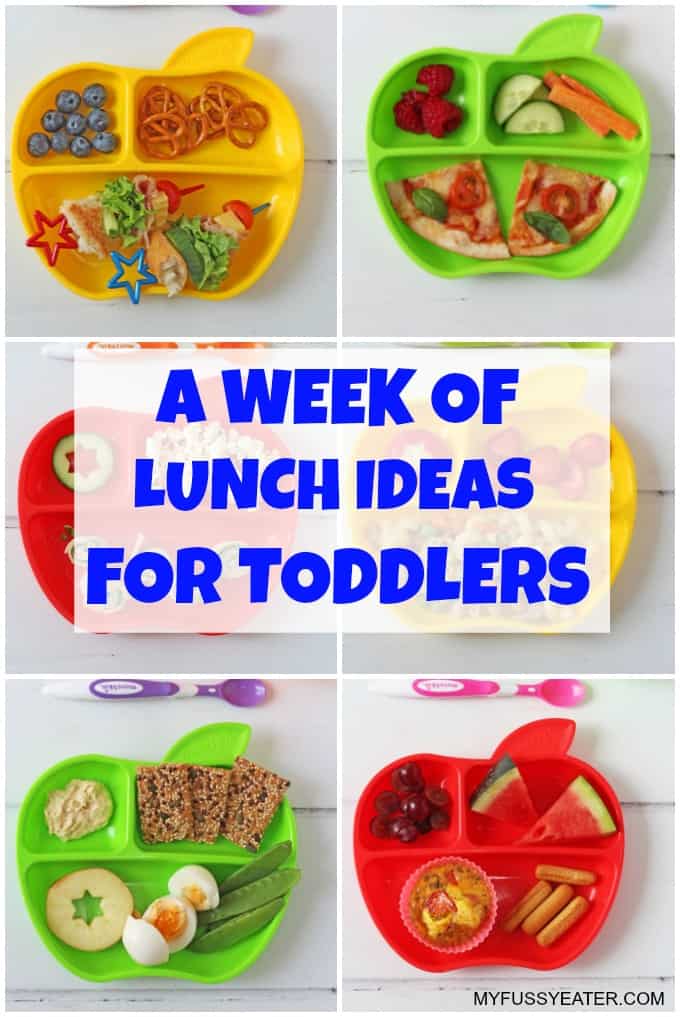 ORDER my new book THE FUSS-FREE FAMILY COOKBOOK out now. 100 healthy easy and quick recipes that the whole family will enjoy!