If you're looking for Easter treats and snacks for the kids, then we've got you covered! Check out our favourite treats and snacks that you can make with the kids this Easter!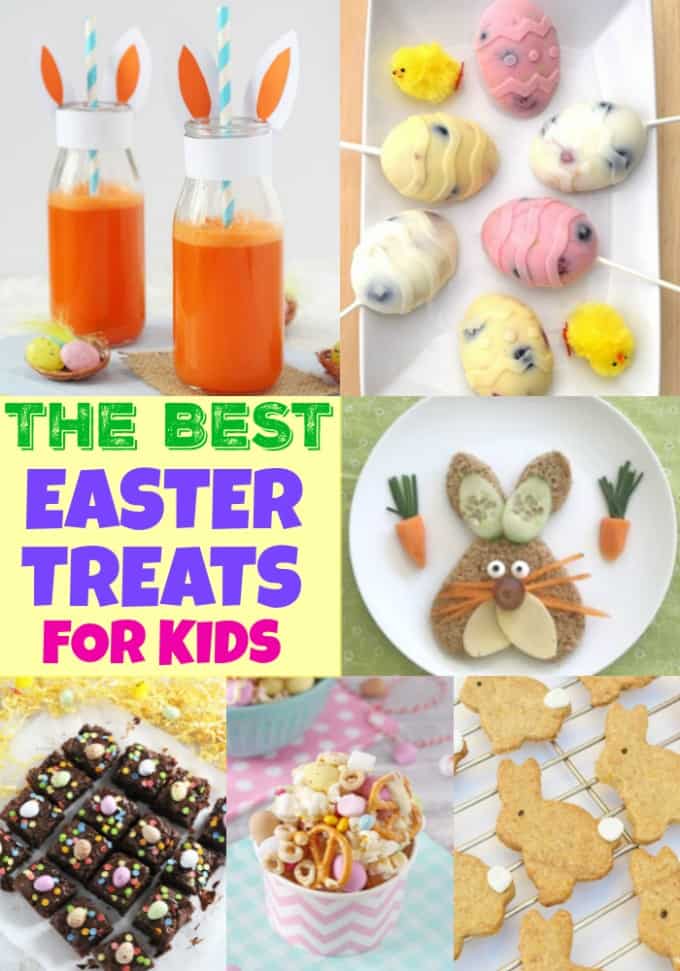 For a parent, the Easter holidays can sometimes feel like an eternity!
Finding fun things to entertain the small people for a two week period can be not only expensive, but if the weather is bad, then even the best laid plans for that outing to Legoland/Park/Playground/Zoo and so on and so forth might not end up appearing all that appealing after all!
So, if you find yourself with some time to fill and want something that is fun and needn't cost a fortune, then get the small people in the kitchen and do some Easter cooking together.
Cooking is a great way to educate your small people about food and what's more, you get to eat at the end of it! (well, sometimes, depending on the results!!!)
So for a little bit of inspiration here are 20 of The Best Easter Treats for Kids! Ready, Steady, Cook…..
Healthy Rice & Veggie Easter Eggs
Chocolate Orange Mini Egg Cheesecake
Honey Nut Shredded Wheat Bunnies
Free From Vegan Easter Fruit & Nut Chocolates
Carrot & Orange Easter Juice for Kids
Gluten Free Soft Pretzels (Gum Free)
Healthy Easter Egg Breakfast Popsicles
Easy Hot Cross Buns (No Yeast)
Cute & Easy Boiled Egg Animals