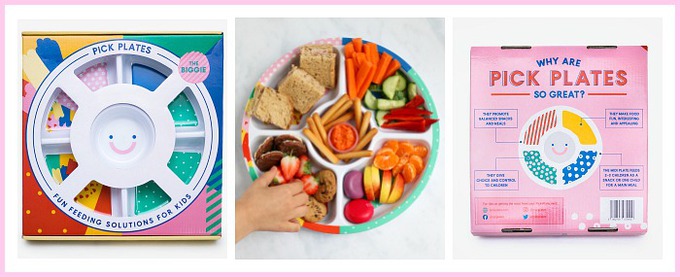 If you're looking for Easter treats and snacks for the kids, then we've got you covered! Check out our favourite treats and snacks that you can make with the kids this Easter!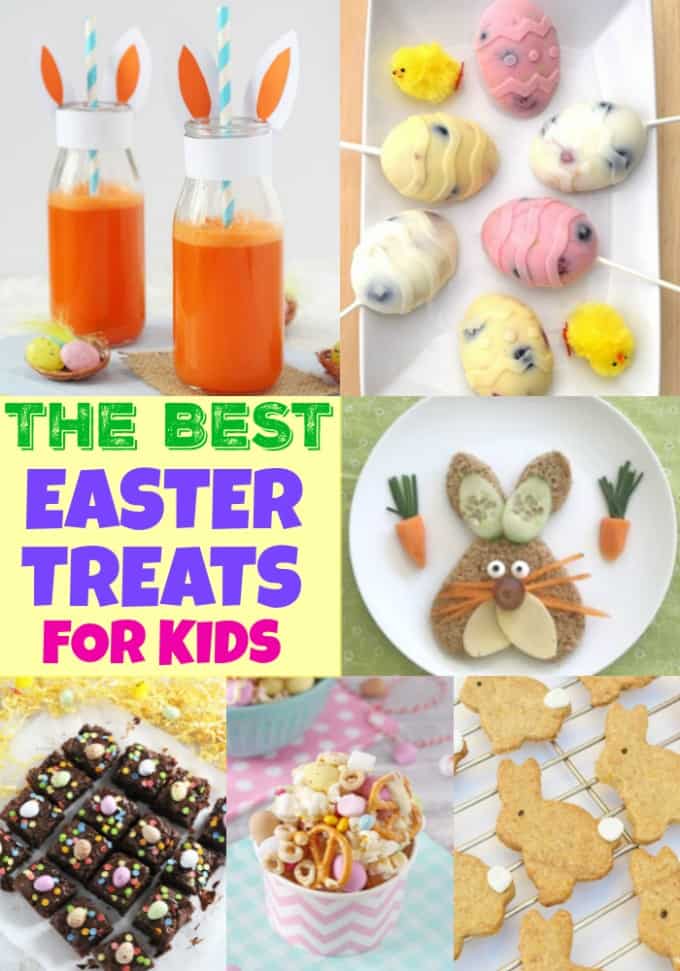 For a parent, the Easter holidays can sometimes feel like an eternity!
Finding fun things to entertain the small people for a two week period can be not only expensive, but if the weather is bad, then even the best laid plans for that outing to Legoland/Park/Playground/Zoo and so on and so forth might not end up appearing all that appealing after all!
So, if you find yourself with some time to fill, and want something that is fun and doesn't cost a fortune, then get the small people in the kitchen and do some Easter cooking together.
Cooking is a great way to educate your small people about food and what's more, you get to eat at the end of it! (well, sometimes, depending on the results!!!)
So for a little bit of inspiration here are 20 of The Best Easter Treats for Kids! Ready, Steady, Cook…..
EASTER TREATS FOR KIDS
The kids will love to get involved in making this fun and delicious Easter Bunny Trail Mix. It can also be packaged up into paper cups or bags and makes a great edible Easter gift!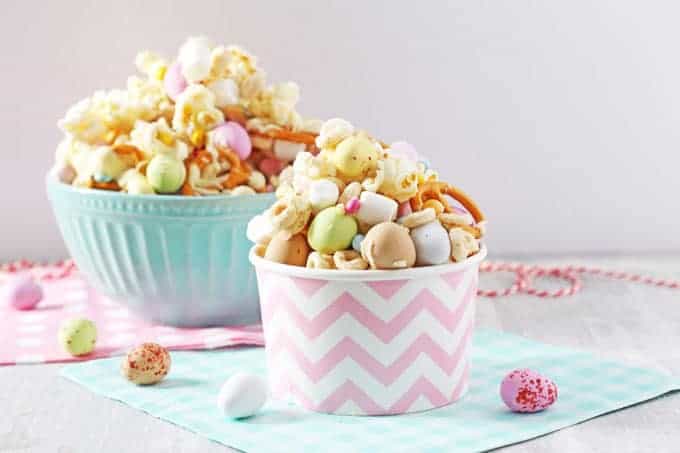 Make this fun and easy Easter Bunny carrot cookies recipe with the kids then ask friends and family to guess the secret healthy ingredient!
Healthy Rice & Veggie Easter Eggs
A healthy twist on Easter eggs, made with sticky rice and spiralized vegetables. Crack open the rice egg to reveal the hidden vegetable "yolk"!
Chocolate Orange Mini Egg Cheesecake
This fun Easter Mini Egg cheesecake has a hidden surprise!
Honey Nut Shredded Wheat Bunnies
These little bunnies make a perfect lunch time, picnic treat or can even be given as a gift!
Free From Vegan Easter Fruit & Nut Chocolates
If you're looking for homemade vegan Easter chocolates then look no further. These delicious and healthy fruit and nut chocolates are easy to make and perfect for kids and adults alike.
These delicious Mini Egg Brownies make a fun Easter dessert. They are flourless and made a little healthier by using coconut oil, ground almonds, coconut sugar and coconut flour.
A delicious molten chocolate Creme Egg Mug Cake recipe. Ready in just 4 minutes!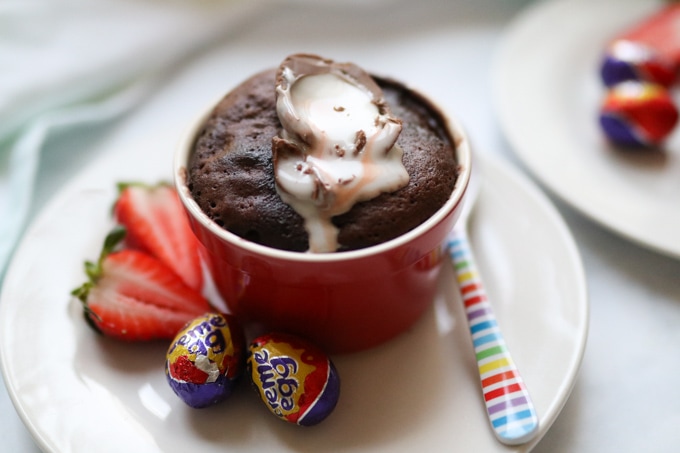 This Easter bunny sandwich can be made in just 5 minutes! Imagine dishing this up when little people's friends come round for lunch! It would go down a treat at a kids' party or just as a fun sandwich idea for tea one day.
Carrot & Orange Easter Juice for Kids
Packed full of Vitamins A and C, this Carrot & Orange Juice makes a really nutritious drink for kids and will help to balance out all that chocolate they're sure to eat this Easter!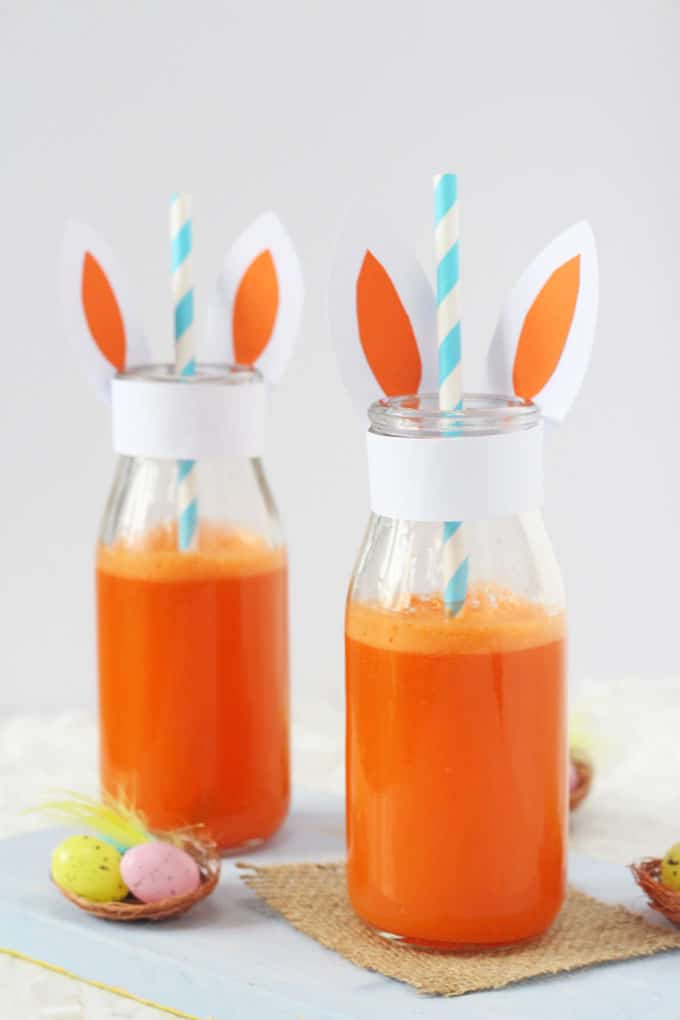 Cheerios Fluffy Sheep – I mean how cute are these?! A special Easter lunch box treat, made from Cheerios, marshmallow, grapes and raisins.
Healthy Easter Egg Breakfast Popsicles
These fun and easy Easter egg breakfast popsicles with frozen yogurt and granola make a great healthy Easter treat idea for kids!
Easy Hot Cross Buns (No Yeast)
This easy hot cross buns recipe involves no yeast and no kneading. By making sweet, spiced soda bread rolls you can have delicious, fresh, homemade hot cross buns in a fraction of the time. This hot cross bun recipe is suitable for vegans.
Cute & Easy Boiled Egg Animals
How to make super cute boiled egg animals with full instructions and video tutorials. Kids will love these cute animal eggs for fun and healthy Easter food!
A delicious no-bake Easter Cornflake Crunch dessert made with cornflakes, chocolate and peanut butter and topped with Mini Eggs and Smartie Eggs!
These healthy Easter nests are a great alternative to chocolate and make a fun healthy Easter snack idea for kids!
OTHER RECIPE COLLECTIONS YOU MAY ENJOY:
The Best Healthy Halloween Treats & Snacks – The Best Healthy Treats & Snacks to serve up to kids this Halloween!
Fun Christmas Food For Kids! – 20 Fun Food Ideas To Make With The Kids This Christmas!