Spiralizing can be a fun way to make fruits and veggies more appealing to kids. From carrot noodles to cucumber ribbons, I'm sharing my top tips for spiralizing!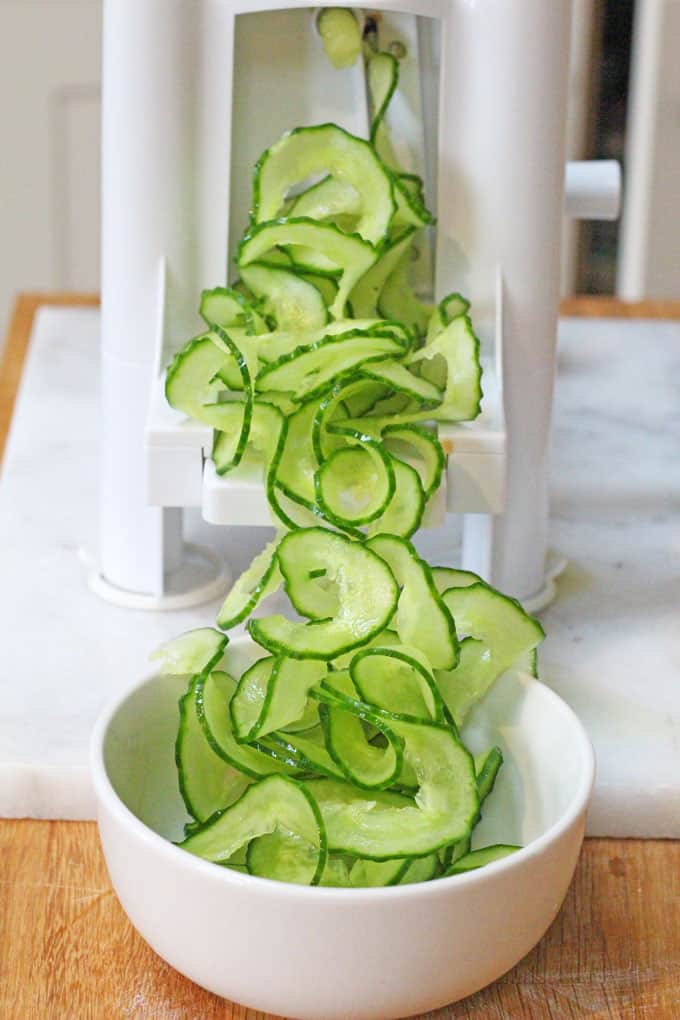 Spiralizing… everyone is at it these days! Whether you are into low carb eating or are just trying to find ways to get your kids to eat more greens, spiralizing is a fantastic way of bulking up your meals with lots of nutritious veggies. 
If you are wondering how to get started then watch my video below where I talk you through my top 5 favourite fruits and veggies to spiralize and share my tips for choosing a spiralizer.