Got hungry screaming kids? Whip up dinner in no time with my super speedy 5 Minute Pizza recipe!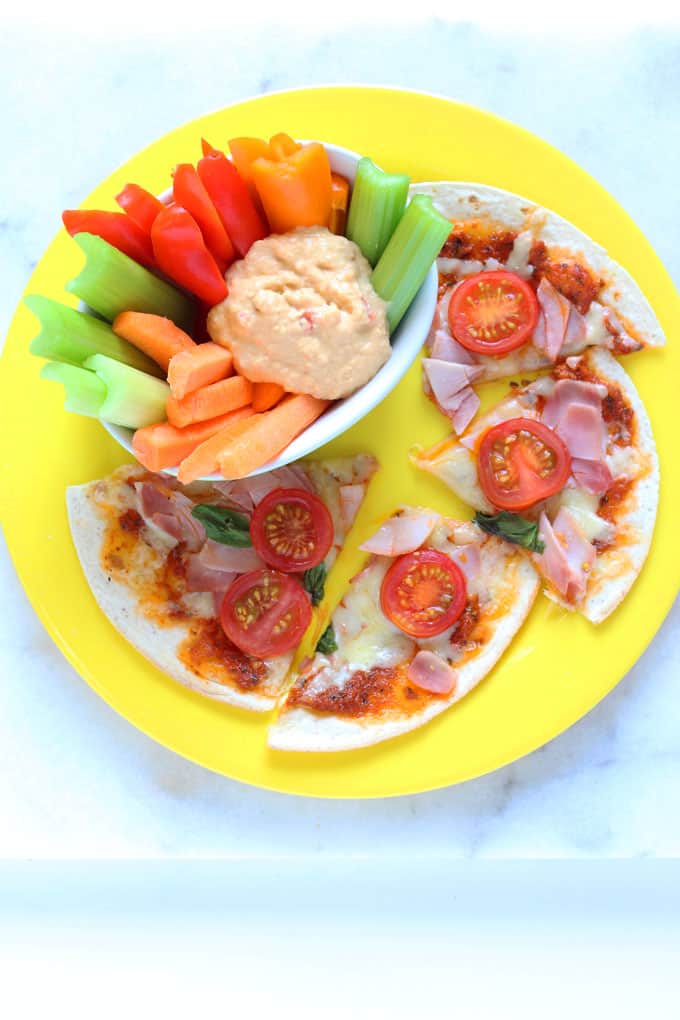 We all have days where we struggle to get a meal on the table for dinner. Whether it be because you got held up at work or are running the kids around the various after school club, it's all too easy to reach for the takeaway menu or grab a microwave meal from the shops.
But not anymore! On days like these I always turn to my trusty 5 Minute Pizzas. With just 2 minutes prep and 3 minutes in the oven I have a tasty dinner on the table that the kids will love. I use soft tortilla wraps for the base, spread with some pesto and then topped with cheese, ham, tomatoes and basil. While the pizza is crisping up in the oven I chop up some veg to serve on the side with hummus. An instant meal and happy kids!
Check out my short video showing just how quick and easy this recipe is. If you give it a try please do let me know what you think. Or tag me in a picture on Facebook, Twitter or Instagram. I'd love to see your pictures!