Tasting Trays for Kids. Why these colourful plates are not just an Instagram-able way of feeding your children!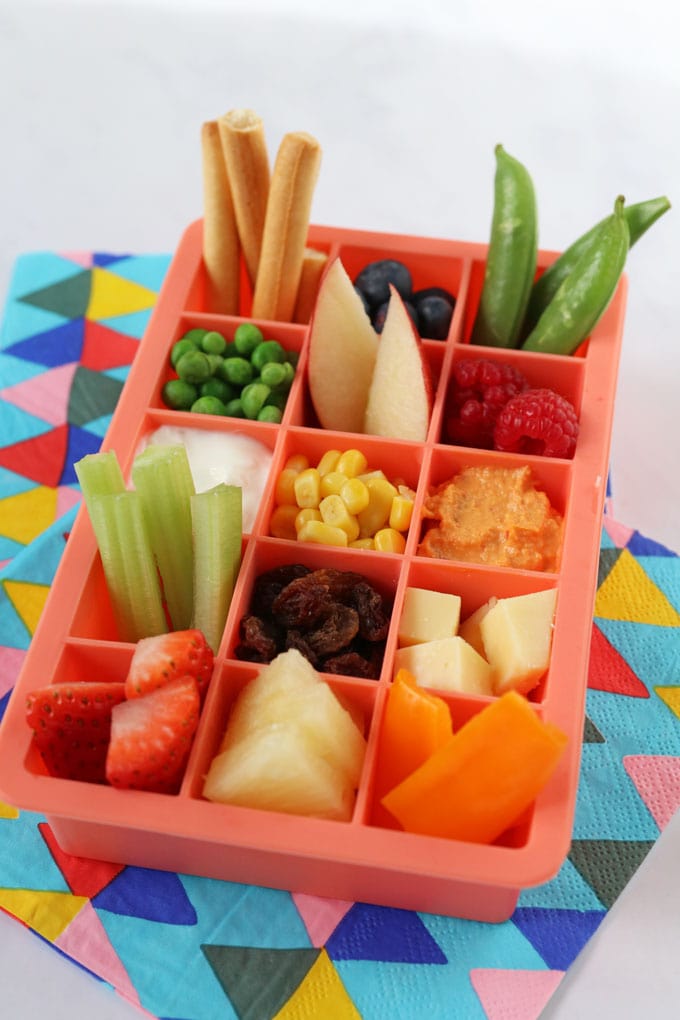 You may have seen these styles of tasting trays for kids all over Pinterest. They look so cute but it's quite likely you scrolled on by thinking "who has time to serve kids food like that!!"
But rather than just being an Instagram-worthy way of feeding your kids their lunch, tasting trays can actually serve a really great purpose when it comes to understanding and improving your child's eating habits. All you need is a silicone or plastic ice cube tray!
Tasting Trays for Babies
For babies, tasting trays are a brilliant opportunity to serve a really wide variety of food in one meal. Because the portions are small, babies get to try a little bit of everything.
This baby led weaning style of eating encourages independence and exploration and gives babies a sense of control over their food from the very beginning.
It also introduces babies to a variety of textures early on, so that they don't become reliant on only eating pureed or mashed food.
Tasting Trays for Toddlers
Tasting trays can be just as beneficial for toddlers as they typically move into the fussy eating stage. They can be made bright and colourful, injecting a bit of fun into a meal that would otherwise be a bit dull for a young child.
Tasting trays give toddlers some control of their food, at a time when they are desperate to assert independence in any way that they can. They can pick and choose what they want to eat but because the individual portions are so small you won't be left with a mountain of leftover and rejected food.
Tasting trays are perfect to serve at snack time, when the environment may be a bit more relaxed and they are more open to trying new foods.
Tasting Trays for Older Kids
And finally don't forget the big kids either. My daughter is almost 8 and still loves this style of snack. I always include a few items that I know she doesn't like but our rule is that she has to at least try one bite of everything. It's a great way to get her to revisit foods that she has previously dismissed.
For my son (age 5) the tasting tray is a brilliant way to gauge his sensory reactions to foods. If you have a child with ASD like I do, or just one with extreme sensory reactions to foods, then you can use this style of eating to determine what types of food they either love or have aversions to. For example:
crunchy foods like breadsticks, sugar snap peas, apples and celery
chewy foods like raisins
soft foods like cheese and berries
dips or sauces like hummus and yogurt
Knowing these aversions is half the battle to tackling them!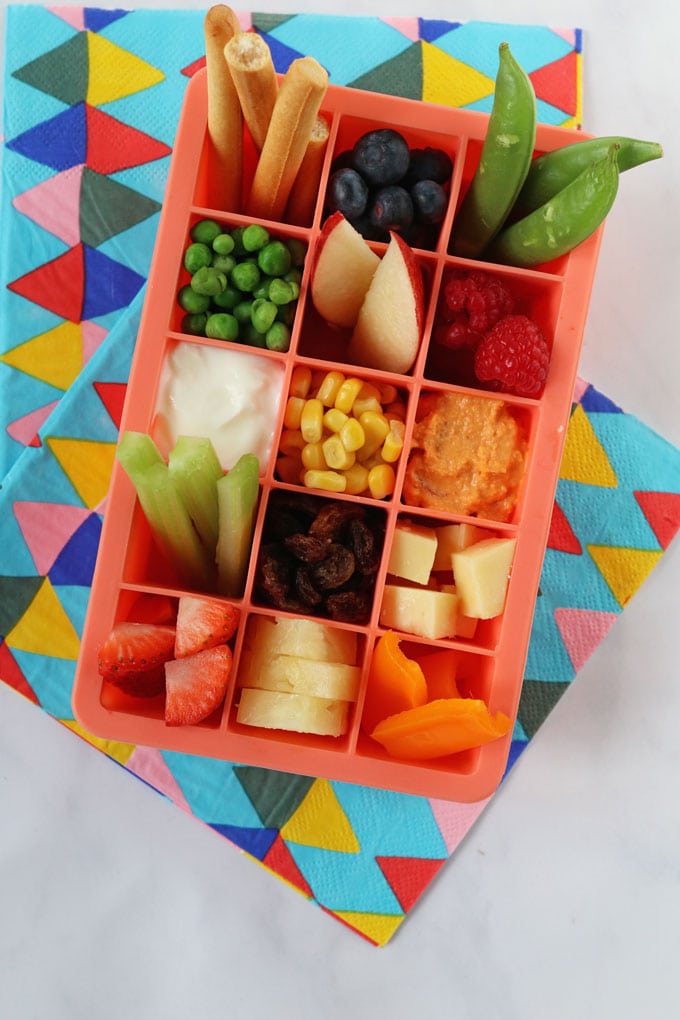 I hope this article was helpful. As always please do share your thoughts and comments below or come join the conversation on Instagram.
ORDER my new book THE FUSS-FREE FAMILY COOKBOOK out now. 100 healthy easy and quick recipes that the whole family will enjoy!