The Best Valentine's Day Recipes and Food Ideas for Kids!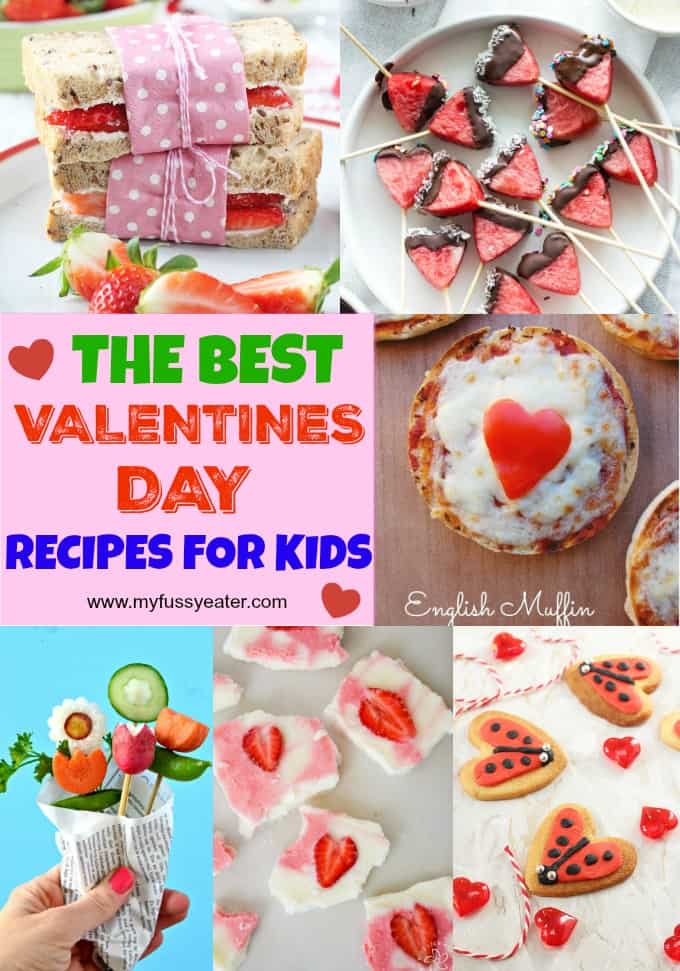 Valentine's Day
I've learned that you cannot make someone love you. All you can do is stalk them and hope they panic and give in.
-Unknown
Valentine's Day has perhaps succumbed to mass commerciality and there is often the temptation to feel like you need to source an expensive, thoughtful or clever gift for your significant other, but as they say "the way to a woman's heart is through her stomach".
"They" don't actually say that, but I do kind of think that there's nothing better than having a lovely meal prepared for you, or sitting down to enjoy a meal together.
Whether you celebrate Valentine's Day or not, it's a great excuse to get cooking, either as a family, or as a surprise treat to show a loved one just how much you care.
These days, nothing says "I love you" quite as much as spending time with or for another person!
So here's my roundup of some of the best Valentine's Day Recipes and food ideas to try with (or without!) your kids!
Valentine's Recipes!
Strawberry Cream Cheese Sandwich
A delicious and healthy lunch idea for kids. Wholemeal sandwiches filled with strawberries and cream cheese!
These cute little ladybug pizzas make a lovely meal to celebrate Valentine's Day with kids, or they can be cooled and packed in a lunch box for a cute Valentines themed lunch.
Layered ombre strawberry frozen yogurt bites. Made with just two ingredients they are a fantastic and healthy snack for the kids to munch on this summer!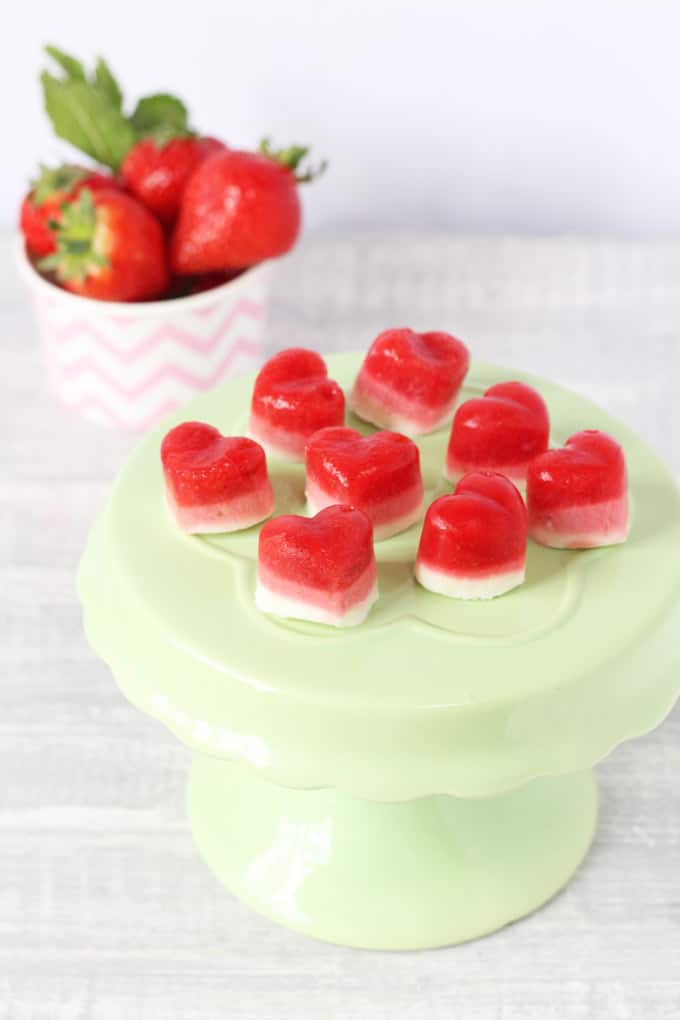 Strawberry Swirl Frozen Yogurt Bark
You definitely do not have to save this Strawberry Swirl Frozen Yoghurt for Valentines, but it would be a super cute after school snack for your munchkins on Feb 14 if you are that way inclined.
Whether you celebrate Valentine's Day or not, you're going to love these super cute and really easy Love Bug Ladybird Cookies!
This Homemade Nonpareils Recipe is our favorite Nonpareils recipe! It's super simple and you only need a few ingredients, like quality chocolate and candy nonpareils sprinkles.
This is a fun food project to make with your kids around Valentines Day, or indeed at any time of year. It's simple, healthy and makes a great snack or dessert!
Delicious and healthy energy bites packed full of oats, peanut butter, freeze dried raspberries and shredded coconut. A tasty and nutritious snack that adults and kids will love!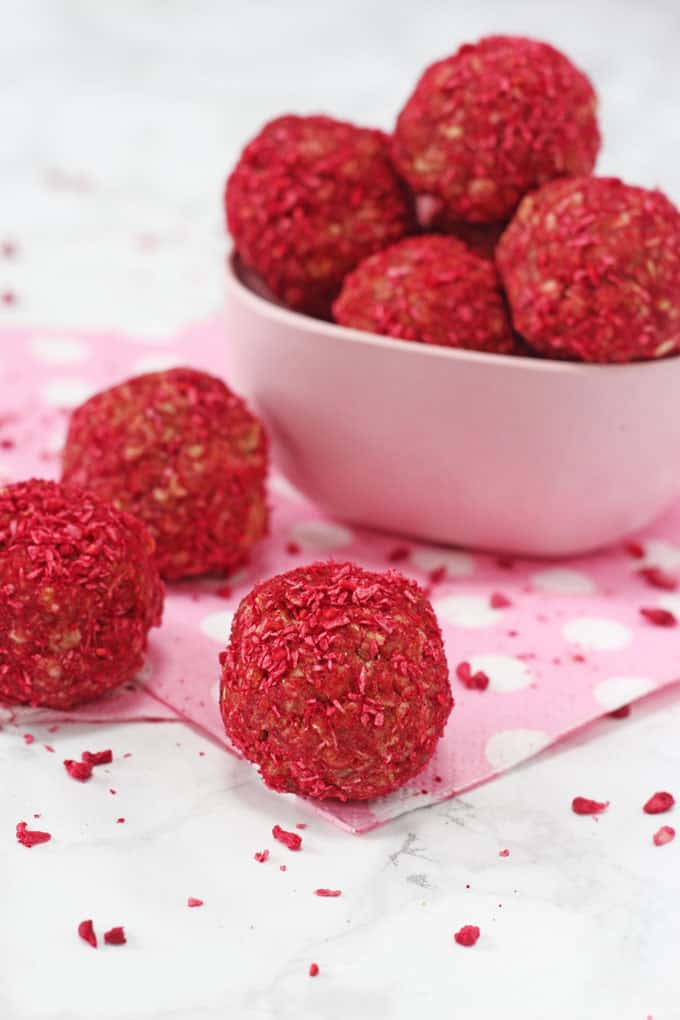 This recipe is so easy to make, and all the ingredients can be picked up in your local supermarket or health food store. For babies, the chocolate is soft and filled with nutritious goodness with every bite. The tahini and cashew butter transforms this chocolate into creamy delicious goodness.
Valentine's Day Packed Lunch for Kids
Make this super cute and really easy Valentine's Day inspired packed lunch for your kids. It's tasty, healthy and is sure to put a big smile on your little munchkin's face this Valentine's Day!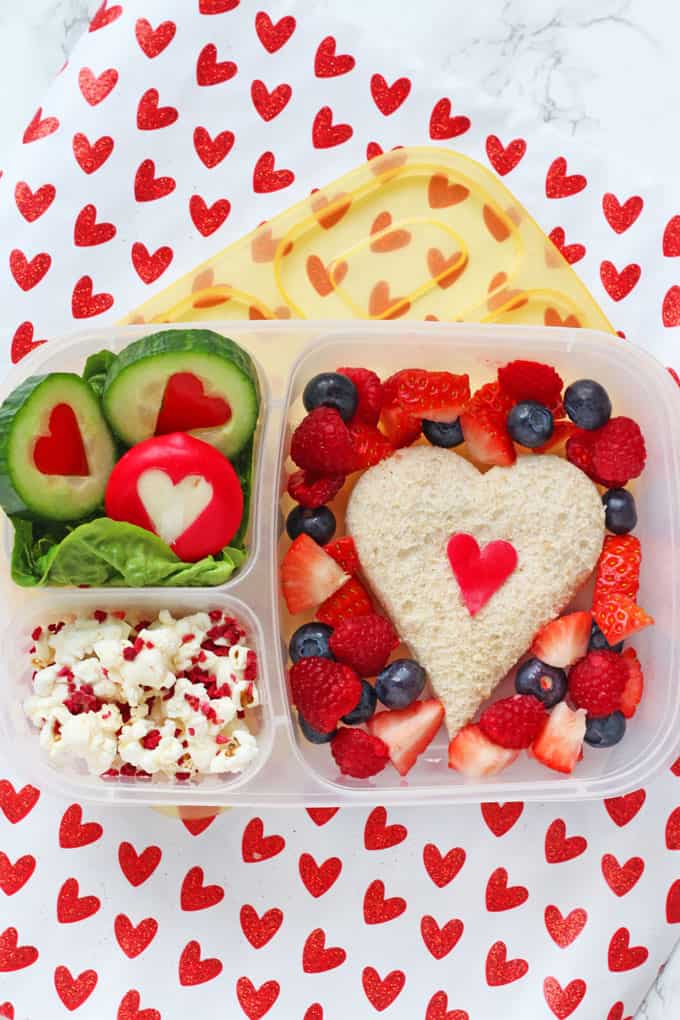 The recipe for these biscuits contain only 3 ingredients and are refined sugar free. These taste great on their own but even better with raspberry chia jam.
No Bake Cashew & Raspberry Oat Bites
These mini cashew and raspberry oat bars are the perfect healthy treat. Not only are they are a great after-school treat for hungry kids as they're sweetened with fruit alone, they are also vegan and gluten free. No baking is needed making them perfect for a hot summer's day.
IF YOU ENJOYED THIS COLLECTION OF RECIPES, YOU MIGHT ALSO ENJOY:
20 of The Best Easter Treats for Kids – If you're looking for Easter treats and snacks for the kids, then we've got you covered. Check out our favourite treats and snacks that you can make with the kids this Easter.
Recipes To Cook With Kids! – We've got some fantastic recipes that are great to cook with kids. We've included baking recipes, but we've also listed some family main meals and savoury snacks to make too.