The Best Valentine's Day Recipes and Food Ideas for Kids!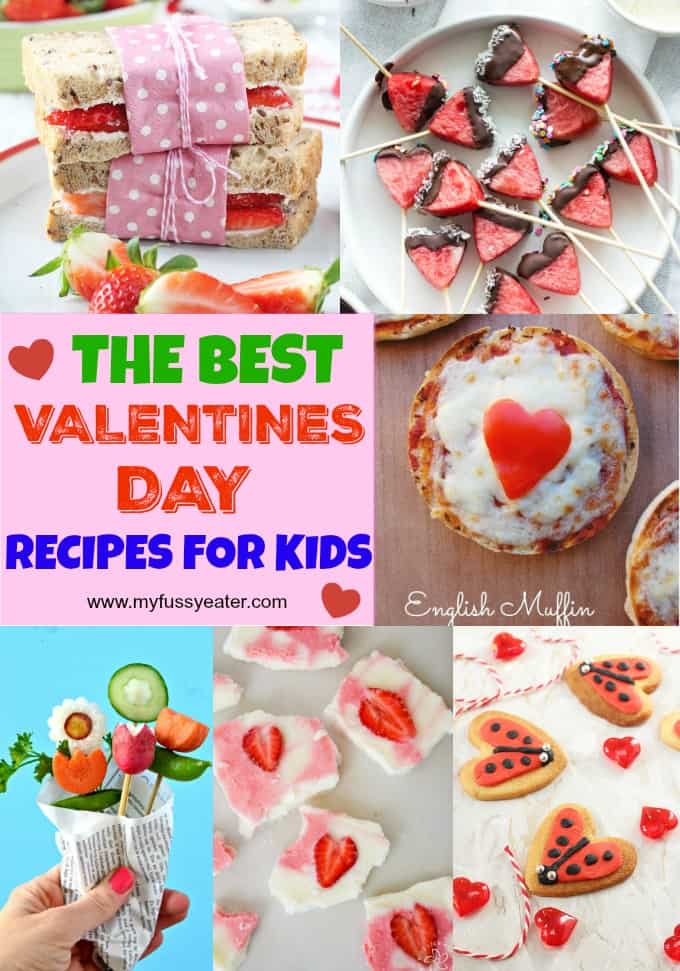 I've learned that you cannot make someone love you. All you can do is stalk them and hope they panic and give in.
-Unknown
It was in 18th Centaury England when Valentine's Day evolved into an occasion where lovers expressed their love for one another by giving flowers, chocolate and cards as an invitation to "unlock the givers heart" (as well as to children in order to ward off epilepsy!!!.
These days Valentine's Day has perhaps succumbed to mass commerciality and there is often the temptation to feel like you need to source an expensive / thoughtful or clever gift (quite often this "temptation" dies a death once you have children and/or have been married for more than 12 months!), but as they say "the way to a woman's heart is through her stomach".
"They" don't actually say that, but these days I do kind of think that it's the same for men, women and kids when it comes to food, so whether you celebrate Valentine's Day or not, it's a great excuse to get cooking, either as a family, or as a surprise treat to show a loved one just how much you care, as these days, nothing says "I love you" quite as much as spending time with or for another person!
So here's my roundup of some of the best Valentine's Day recipes and food ideas to try with (or without!) your kids!
Strawberry Cream Cheese Sandwich
Slow Cooker Chicken Noodle Soup
Chocolate Dipped Watermelon Pops
Strawberry Swirl Frozen Yogurt Bark
Peanut Butter & Jelly Puffed Rice Hearts
Elderberry Gummies