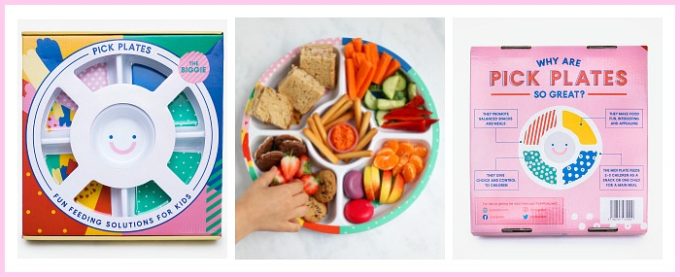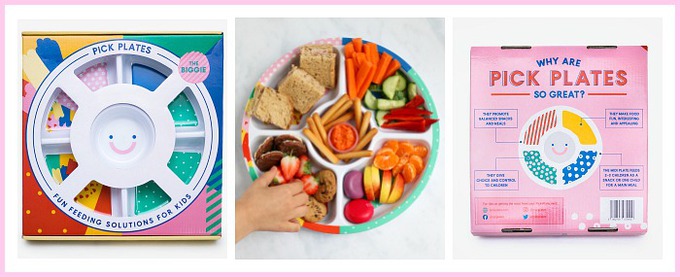 Should we be buying organic food for our families and if so which foods are best to buy.
Sponsored Post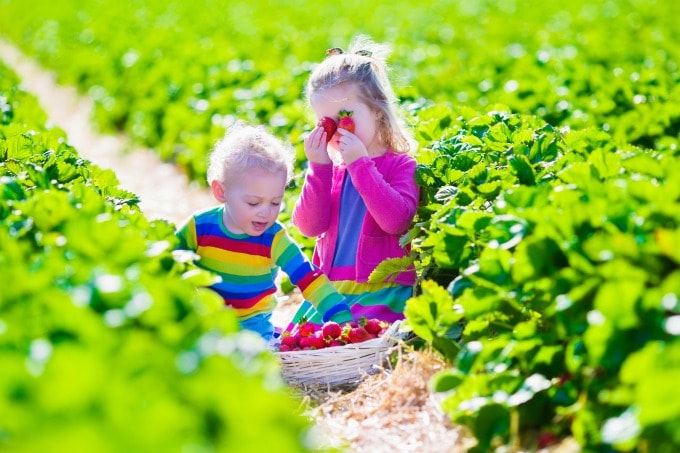 I often get asked about organic food and whether we should be feeding our kids a predominately organic diet. In an ideal world yes, a 100% organic diet would be amazing but we all lead busy lives and don't have open-ended food budgets. So realistically what should we be aiming for?
This month is Organic September – a month long celebration of all things organic, run by the Soil Association. It's the perfect time to consider whether you might want to add some more organic food into your family's diet and if so, which are the best organic ingredients to buy.
Buying Organic – What does that mean?
We generally associate the word "organic" with better quality food but here's exactly what buying organic means: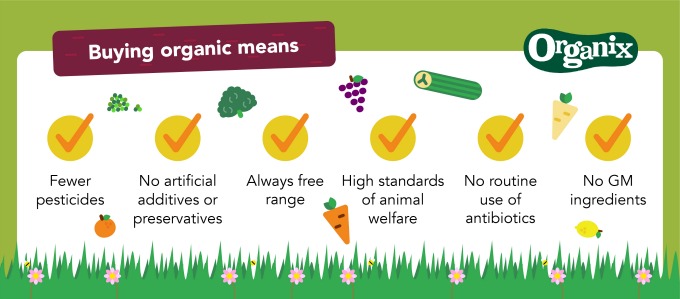 As parents we are all living busy lives. We have limited budgets for groceries and limited time too. If you have time to shop locally and at farmers markets then that's great. But there's still lots of options to buy organic at big supermarkets and if you do online shopping too.
Tips for buying organic
1. Have you heard of the Dirty Dozen and the Clean Fifteen? It's a list of the 12 foods with the highest number of pesticides and then the 15 with the least amount. You can read more about them here but it's a really good starting point when trying to prioritise what foods to buy organic.
2. It's always worth price checking organic v non-organic food. We presume it's going to be a lot more expensive but for some fruits and veggies it may only be a small amount more. Look for own brand organic produce that is often cheaper than the branded non-organic version.
3. Start with just one or two swaps in your next shop. It doesn't have to be an "all or nothing" scenario.
4. Also think about the foods that you eat the most – my kids eat loads of strawberries, grapes and apples so I focus more on finding organic options for those. We eat a lot of eggs as a family so again I try to buy organic eggs where possible. And milk too – organic milk is now wildly available.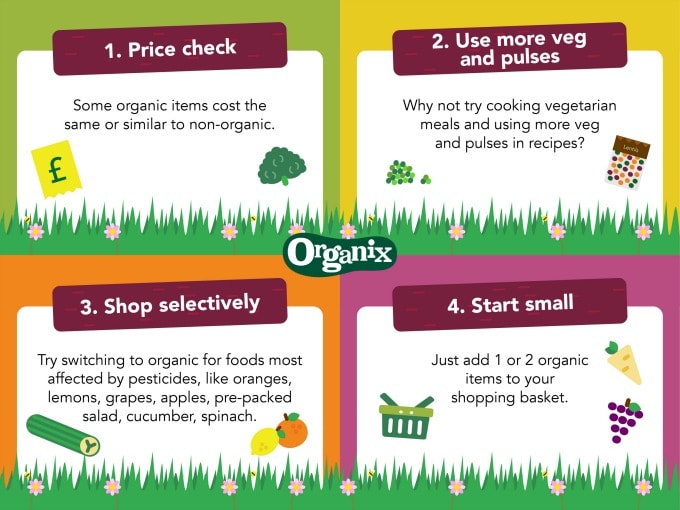 Organix are of course committed to producing food made with organic ingredients and no unnecessary ingredients, giving you peace of mind when choosing snack options for your kids.
If you'd like to learn more about Organix's work in this area or want to join in the conversation and share your opinions, follow the hashtag #FoodYouCanTrust and #NoJunkJourney on social media.
Disclosure: I have been compensated for my time spent working on this post with Organix but as always all thoughts and opinions are honest and are my own.