25 easy and healthy picnic food ideas to take out and about with the kids this summer!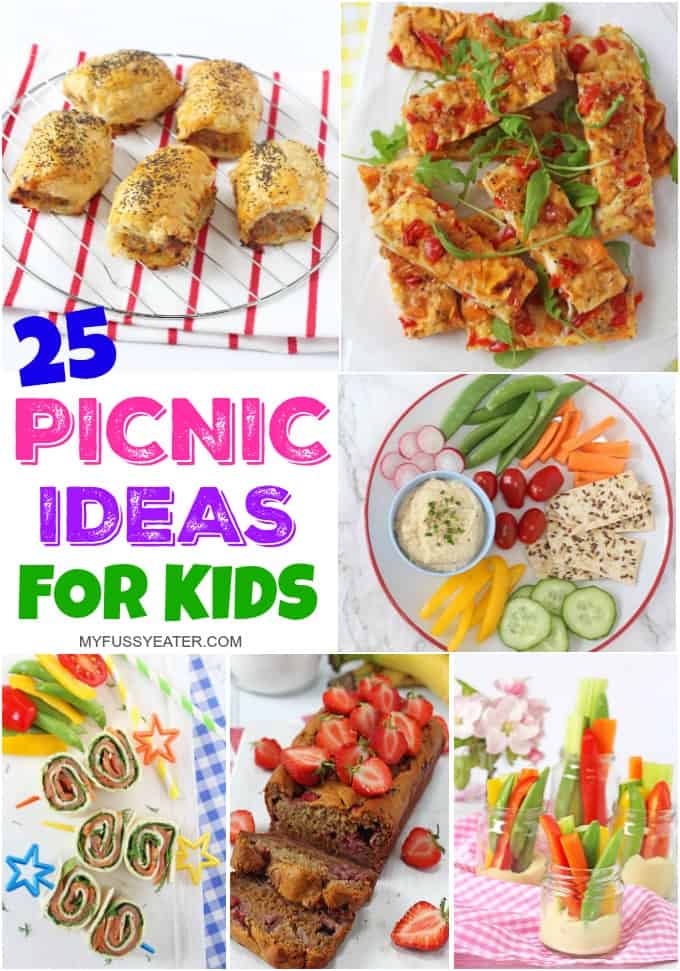 As the school summer holidays loom here in the U.K., my thoughts have turned to "how on earth am I going to entertain the small person for an entire 6 weeks???"
Cue the planning of instagram worthy days out (will I ever learn that in reality our days out are never actually like this but instead always end with someone crying or needing first aid?!) and the crossing of fingers that it doesn't rain for the entire six weeks!
With said days out planned I then start to tot up the cost and soon realise that days out with the small people can be really expensive.
On top of any entrance fees you might have to pay, you then have to add on lunch, drinks, treats and snacks!
So this summer where possible, I plan to take picnics on our days out to save some money and also avoid a last minute dash to the supermarket to buy all the sausage rolls in the land as soon as the sun makes an appearance!
If you try any of these recipes, then please do leave me a comment! You can also share your pictures with me on on Instagram, Facebook or Twitter. I always love to see your creations!
Here's my list of 25 of the Best Picnic Food for Kids!
25 OF THE BEST PICNIC FOOD IDEAS FOR KIDS
25 easy and healthy picnic food ideas to take out and about with the kids this summer!
If you enjoyed this collection of recipes and ideas, you might also like:
Easy Snack Recipes For Kids – 15 Delicious & Easy Snacks for Kids. Perfect to batch make for ready-to-go treats all week long!
50 Breakfast Ideas for Kids! – 50 Delicious and Healthy Breakfast Recipes for Kids!
ORDER my new book THE FUSS-FREE FAMILY COOKBOOK out now. 100 healthy easy and quick recipes that the whole family will enjoy!