Make travelling with kids a little easier and less stressful by packing them a box of these tasty and healthy snacks!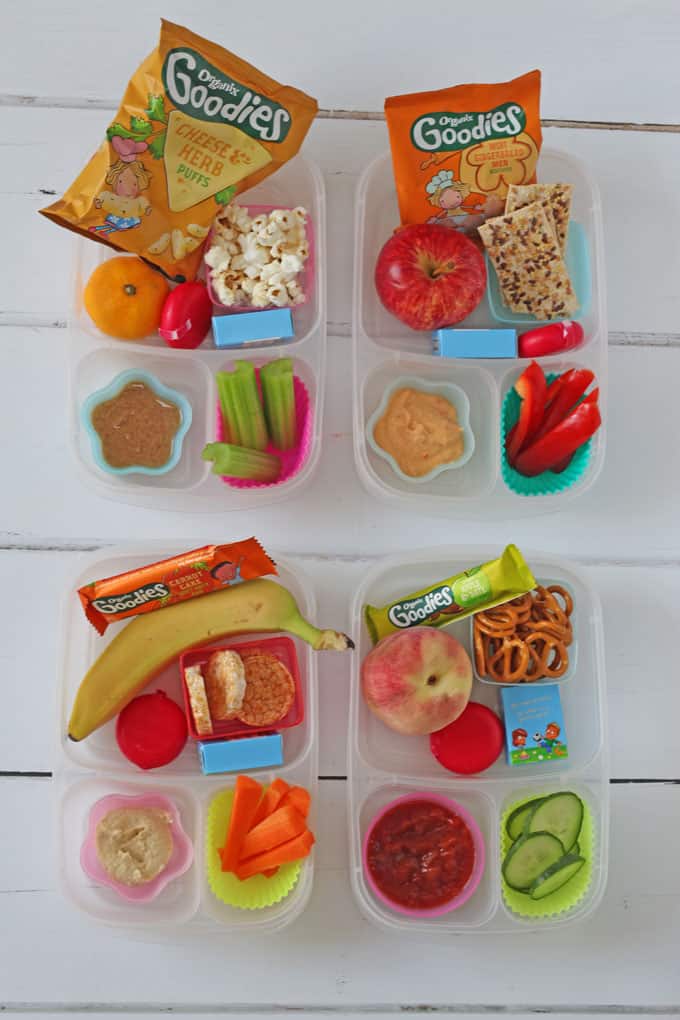 Travelling with kids can be stressful enough, but when you add food into the equation it's a total minefield! The right travel snacks can make or break a journey. Believe me, the last place you want to be stuck with a hangry child is on an airplane or in the car on the motorway!
Wether you're planning a round the world trip this summer or a more low-key staycation, here's my top tips for putting together Healthy Travel Snacks for Kids!
1. Pack Healthy & Buy Treats
There's no shortage of sugary treats in airports, on planes and in service stations. So when packing snacks stick with healthier options and that way you know the kids will be getting a balance of treats versus the nutritious stuff!
2. Stick With Finger Food
Don't pack anything that is going to be difficult for the kids to open and eat by themselves. Really messy food like yogurt should be avoided too. It will inevitably end up all over them and probably your car too! Small packets of snacks like Organix Goodies are ideal as they are easy to eat with little mess!
3. Avoid Berries
I tend to only pack whole fruit such as bananas, apples, peaches and oranges. Avoid berries, as they can be really messy and stain clothes and car seats!
4. Add Veggies
To boost the nutritional content of their snack packs make sure you add in some veggies. Carrots, cucumber, celery and peppers can all be cut in advance and will last several hours in an airtight lunchbox.
5. Add A Dip
Adding a small dip can make snacks more interesting for kids. Peanut butter, hummus and salsa will all travel well. Just make sure to keep it in a separate small container with a lid!
If you have any travel snacks hacks of your own please do share them in the comments below. And check out this fantastic No Junk Travel Food Tips infographic from Organix!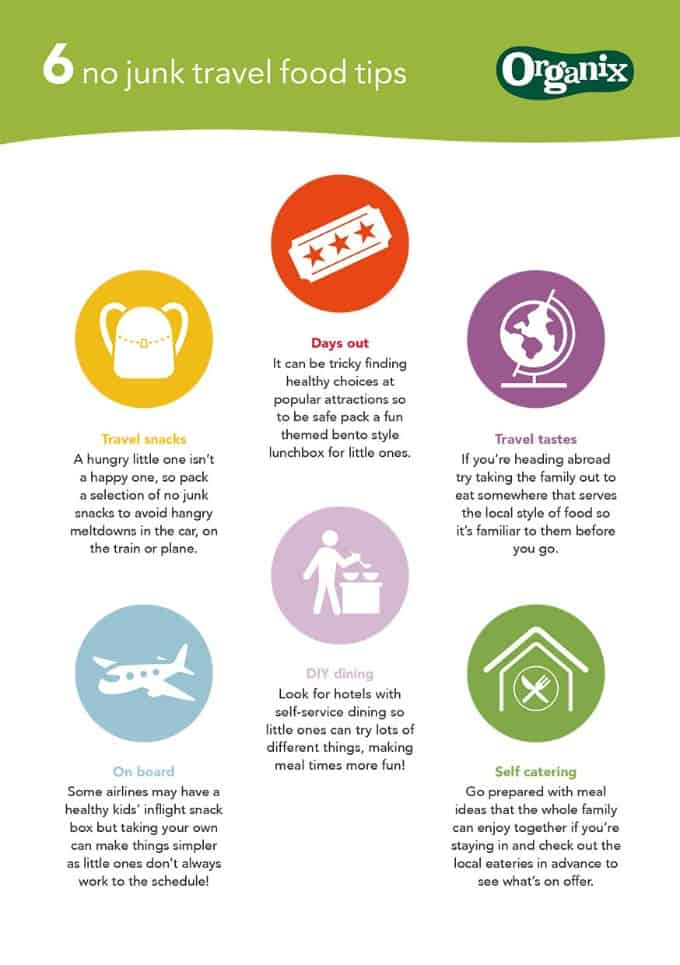 Disclaimer: I have been compensated for my time spent working on the No Junk Journey with Organix. All opinions are views are however honest and are my own.