How To Choose Healthy Snacks When You're Out and About with Babies & Toddlers
(Sponsored Post)
Choosing healthy snacks to feed babies and toddlers when you are out and about can be a bit of a minefield. We all know that being prepared is key but some days it's just not possible to pack up enough snacks. Plans change, kids eat more than you realised and next thing you know you are searching for food in a supermarket or cafe to appease them!
I've teamed up with Organix to investigate the ingredients that go into kids' snacks, all of which is part of their Junk Busting Mission. Organix, as may probably already know, have a No Junk Promise on all their snacks which is your reassurance as a parent that the snacks do not contain any unnecessary ingredients and everything is always organic.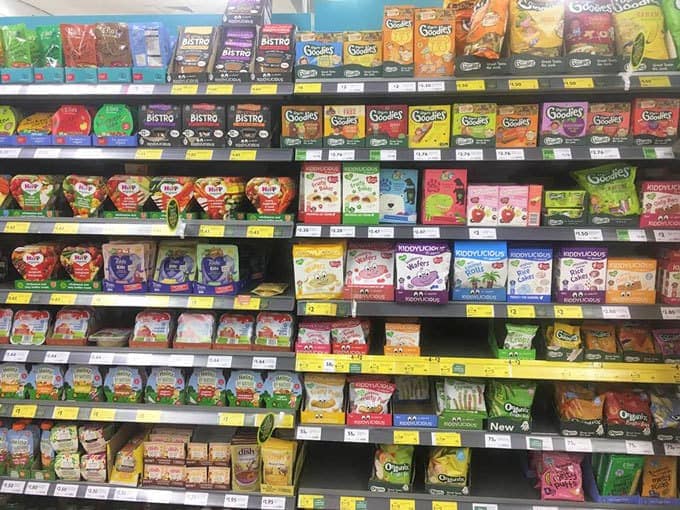 Last month I wrote this article which gave some tips on the things to look out for when shopping for snacks for kids.
Today I want to talk briefly about why it's important not to presume that snacks suitable for adults are also suitable for young children, even if they appear to be very healthy. One of the main culprits hiding in many of these snacks is salt.
Dr Frankie Phillips, Nutrition Advisor to Organix says: "Children need a diet low in salt. Salty snacks aimed for adults are completely unsuitable for little ones because of the high sodium content, so too are baby finger foods and toddler snacks that contain comparable levels of salt".
"Too much salt can cause damage to immature kidneys. Over time, if babies or toddlers are given salty foods they develop and learn a preference for salty tastes and this can lead to eating too much salt, and consequences even in adult health. In adults a high salt intake is associated with high blood pressure and an increased risk of strokes and heart attacks".
Clearly, monitoring sodium consumption in young children is very important. As parent myself I do think I am quite conscious of salt levels in the food I cook at home. I use very low sodim stock cubes and soy sauce and generally add any extra salt and pepper to my own food after I have served the kids theirs.
However, I am definitely more lax when it comes to grabbing snacks when we are out and about. Not all brands make it clear when additional salt has been added and the quantities but I'm definitely going to be more conscious of choosing more age-appropriate snacks in future.
If you'd like to learn more about Organix's work in this area or want to join in the conversation and share your opinions on this topic, follow the hashtag #FoodYouCanTrust on social media.
Disclosure: I have been compensated for my time spent working on this campaign with Organix but all thoughts and opinions are honest and are my own.