Dinner doesn't get much better than this. A one pan Cajun Chicken, Potato & Kale Traybake ready in just 30 minutes.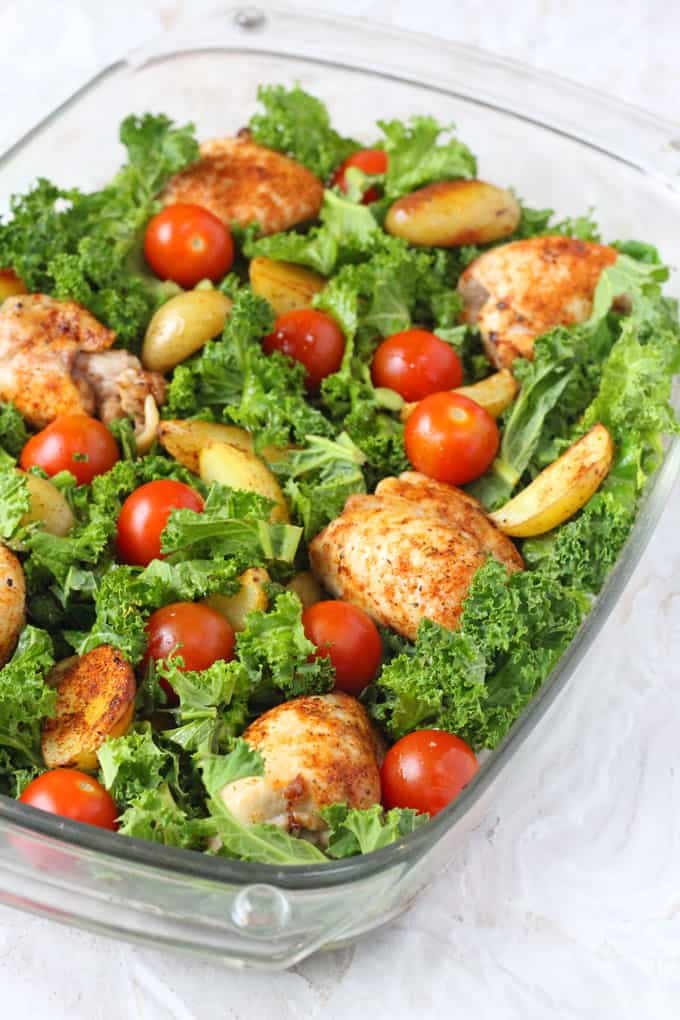 If mid week dinner time is as hectic in your house as it is in mine then I've got a recipe today that you're going to love. With just five simple ingredients you can get this healthy and delicious meal on the table in just over 30 minutes. And as a bonus it's all cooked in one pan in the oven; so minimal washing up and there's no standing over a stove mixing and stirring!
I used chicken thighs for my recipe as I find them to be a lot more flavourful in this dish, not to mention cheaper too. But chicken breasts would work just as well if would you prefer to use them. You could also swap the kale for spinach and it will taste just as delicious too.
I haven't included measurements for the ingredients in my recipe below as quite honestly, you can put as much or as little of any of the ingredients that you like. Customise it to your own taste!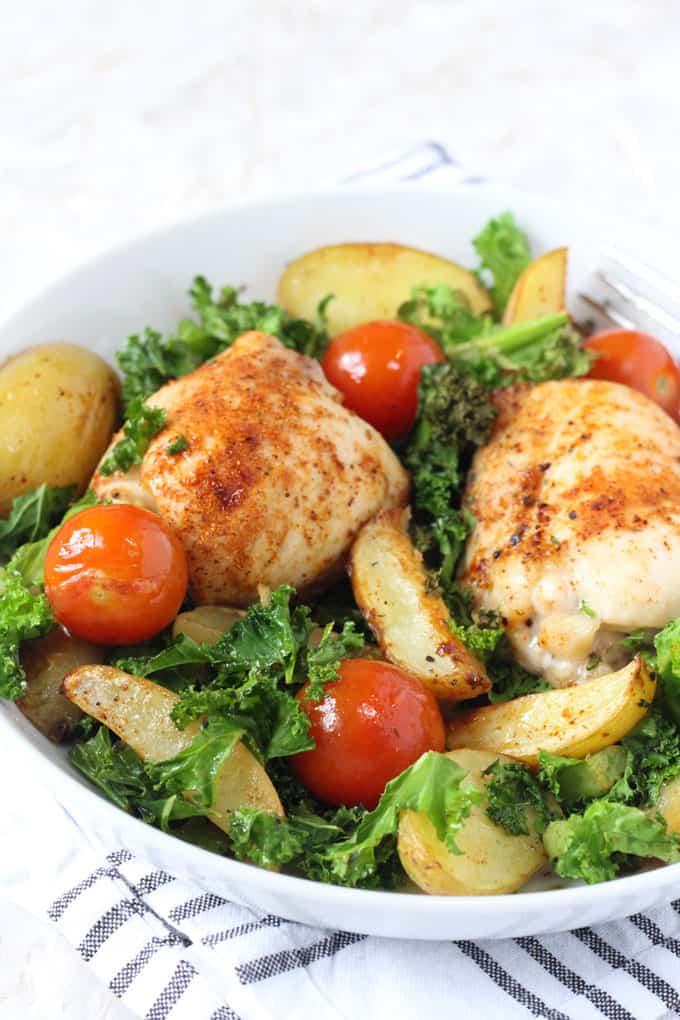 For the full recipe check out the video below (and don't forget to subscribe to my You Tube Channel to stay up to date on all my videos!).
And if you try the recipe please come back and let me know what you think, I always love to get your feedback.