Depending on what time your child eats dinner, they may need another snack before bed. Here's ten quick and easy bedtime snacks for kids.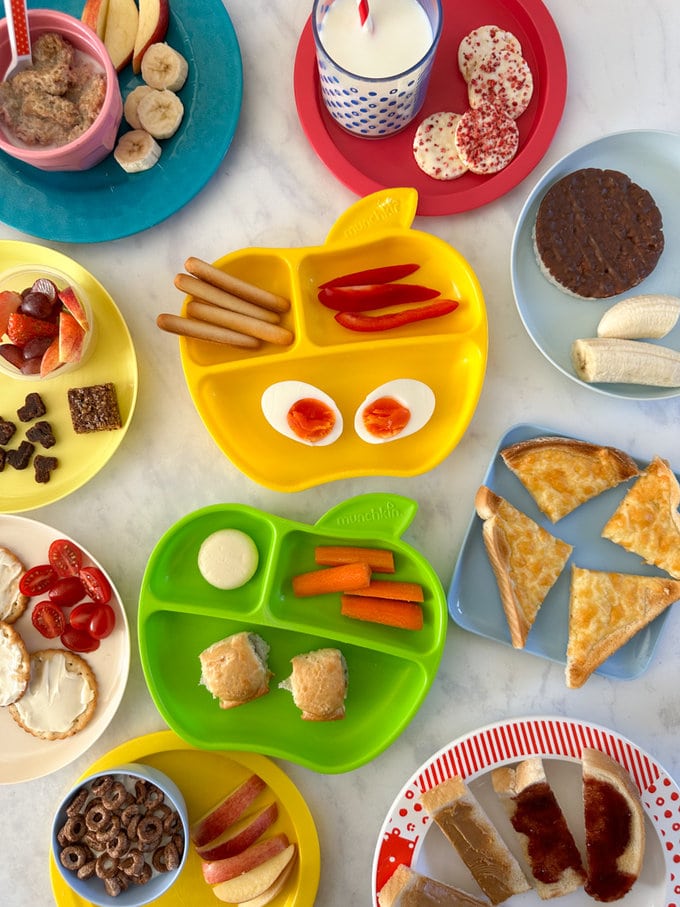 Let me just start off by saying that not all children need a bedtime snack. It really depends on how much food they've already eaten that day and also the length of time between dinner and when they go to bed.
But if you are finding that your kids are hungry in the evening here's ten quick and easy bedtime snacks that you can whip up in just a few minutes.
1. Greek Yogurt & Cereal
Greek yogurt is a great option as it's high in protein which will help to keep children full throughout the night.
I usually add a topping like some cereal and serve with a small portion of fruit.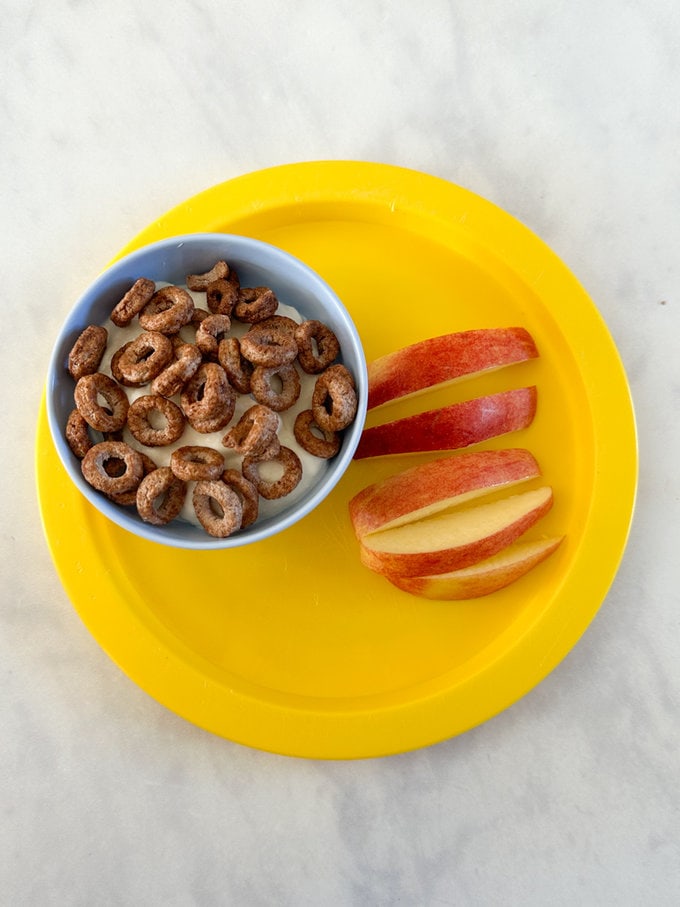 2. Rice Cake & Banana
The combination of magnesium, potassium, and vitamin B6 in bananas can promote good sleep, making them a great option for kids just before bedtime.
Serve on it's own or with another small snack like a chocolate rice cake.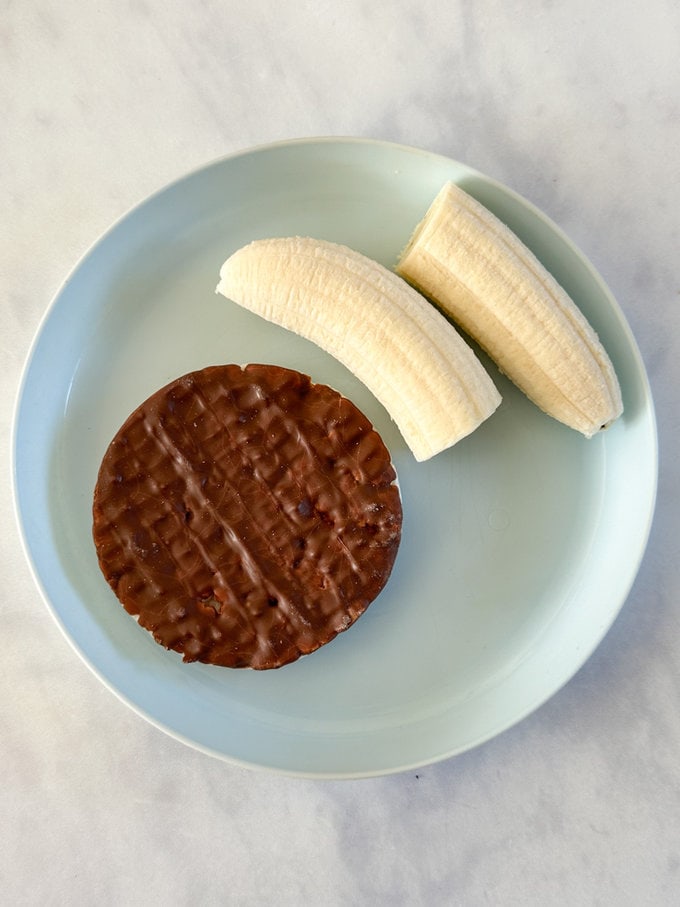 3. Sausage Roll & Cheese
If your child is quite active throughout the day the getting in some additional protein before bed is a great idea.
This is very much a "fridge raid" snack, something to grab in the evening when you don't want to make or cook anything else.
I've added some carrots for additional fibre and vitamins too.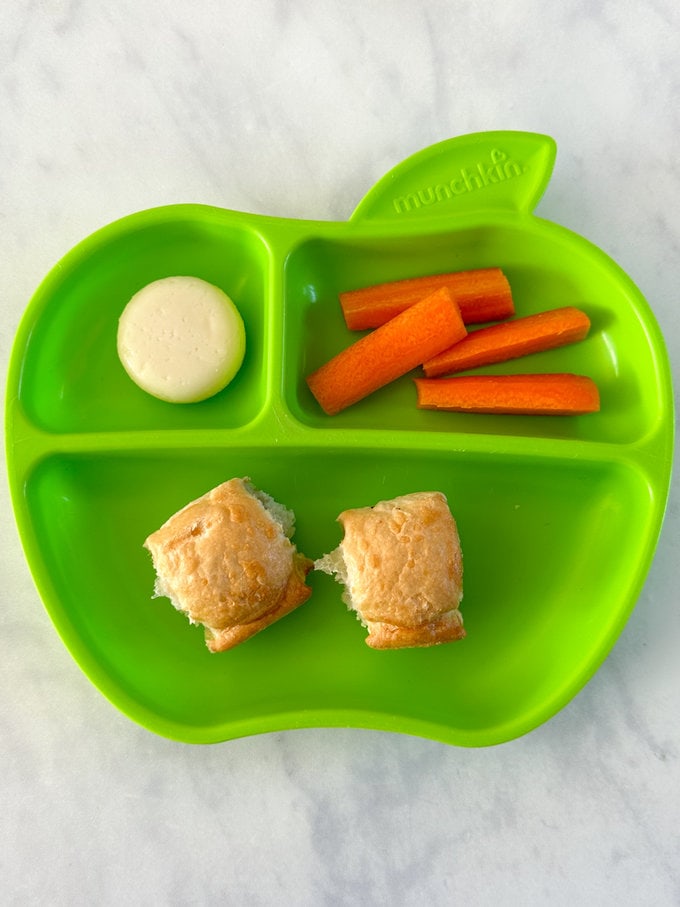 4. Crackers & Cheese Spread
Another quick idea is using a cheese spread like Dairylea and adding it to some crackers.
Again you can add some fruit or veg to the side to bulk the snack out.
5. Glass of Milk & Rice Cake
Milk is often overlooked as a speedy protein source and makes a great snack to feed to kids just before bed.
I try to avoid anything too sugary close to bedtime so some low sugar rice cakes are a perfect accompaniment.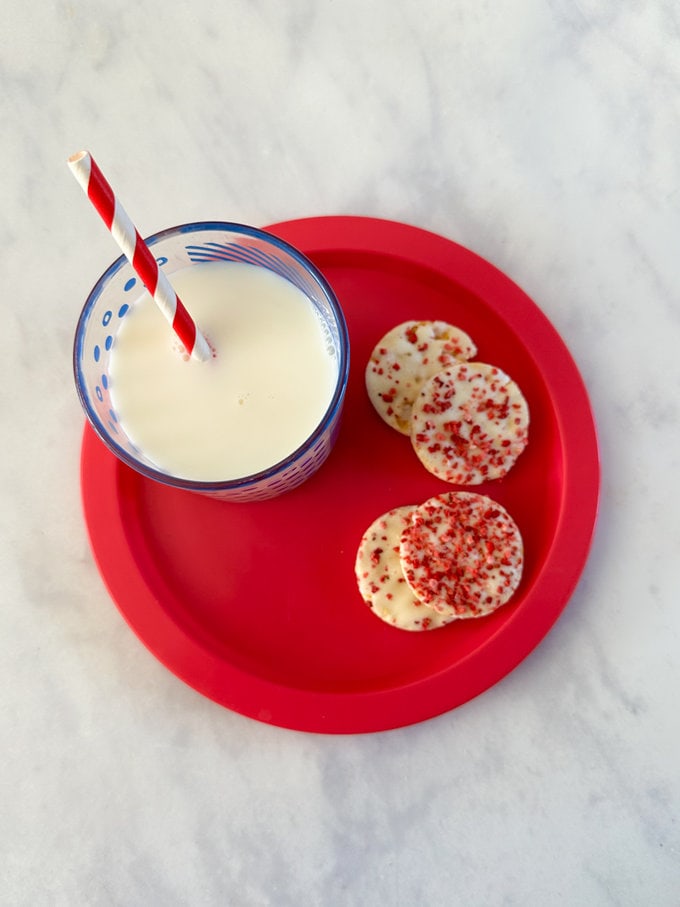 6. Cereal & Fruit
My son loves cereal at any time of the day so I often give him a small portion of a high fibre cereal like Weetabix along with some chopped fruit.
The combination of fibre and protein will keep him full until the morning.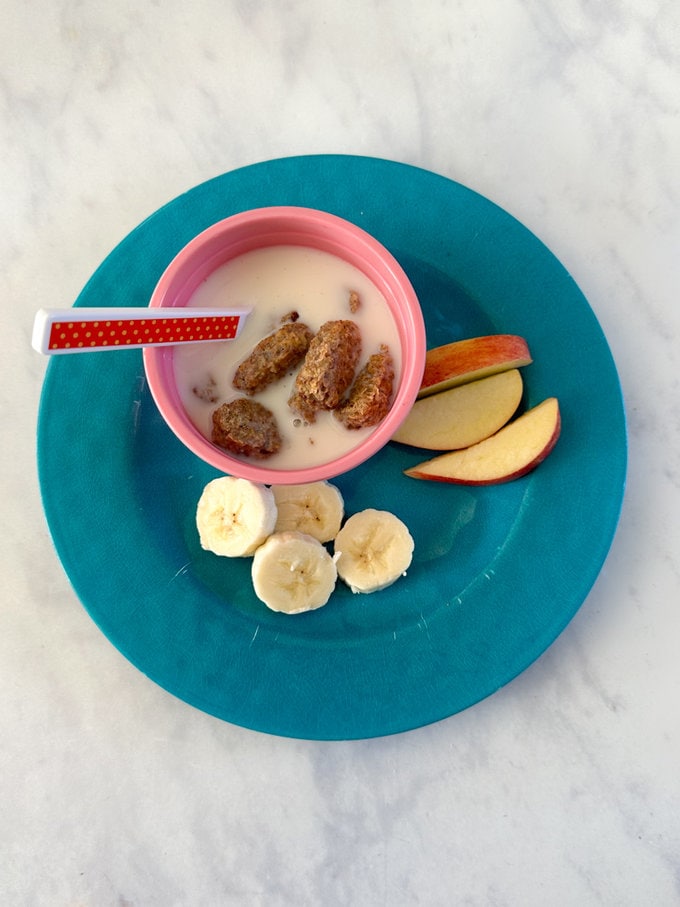 7. Boiled Egg & Breadsticks
I absolutely love boiled eggs so will often boil up a whole box to have for my own lunches or snacks over a couple of days.
It also means I can quickly grab one from the fridge for an instant bedtime snack, served up with some breadsticks and veg.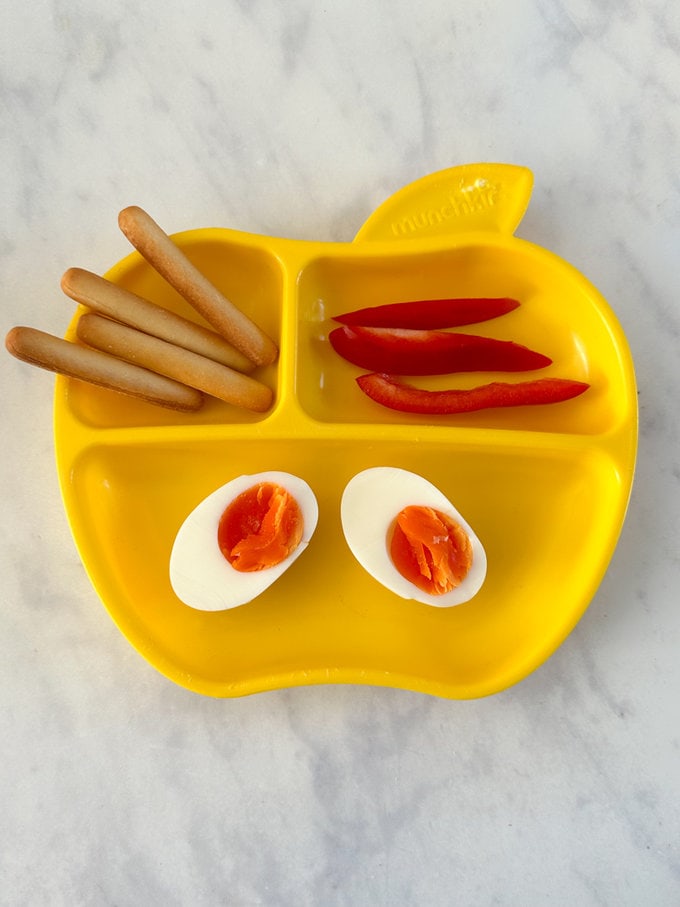 8. Peanut Butter & Jam On Toast
There's something really comforting about toast late in the evening. Peanut butter makes a brilliant topping because of it's protein content but you can also serve it with some reduced sugar jam.
9. Cheese on Toast
If you have a few minutes to cook something then cheese on toast is a good option. It's filling and comforting and again the protein from the cheese will help to keep kids full throughout the night.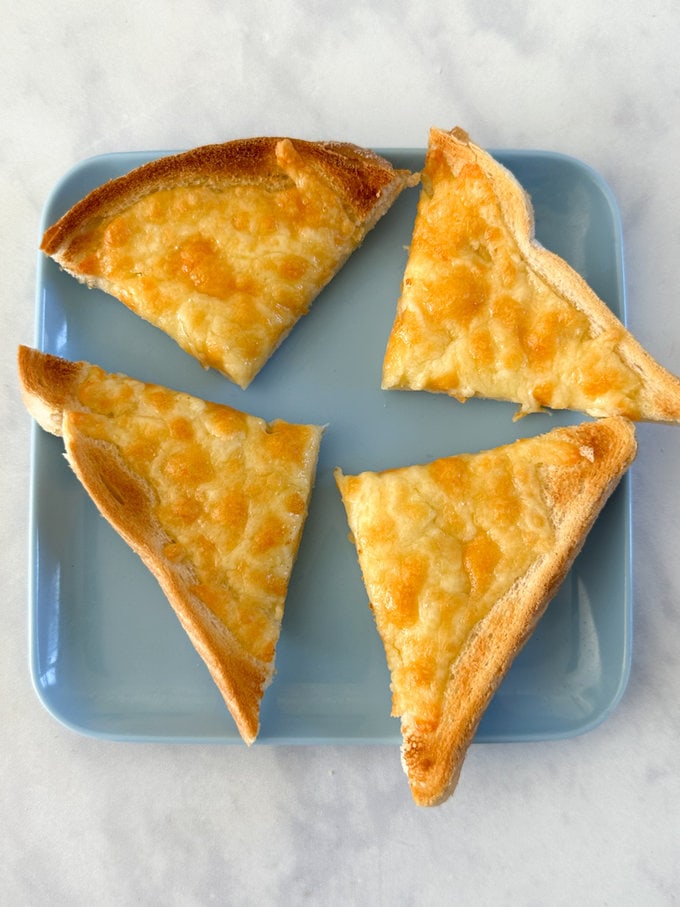 10. Low Sugar Packaged Snacks
If your child really wants something sweet before bed then don't feel bad about offering up some packaged snacks.
I try to stick to lower sugar options to keep the sugar spikes at bay and offer some fresh fruit and veg too for additional fibre.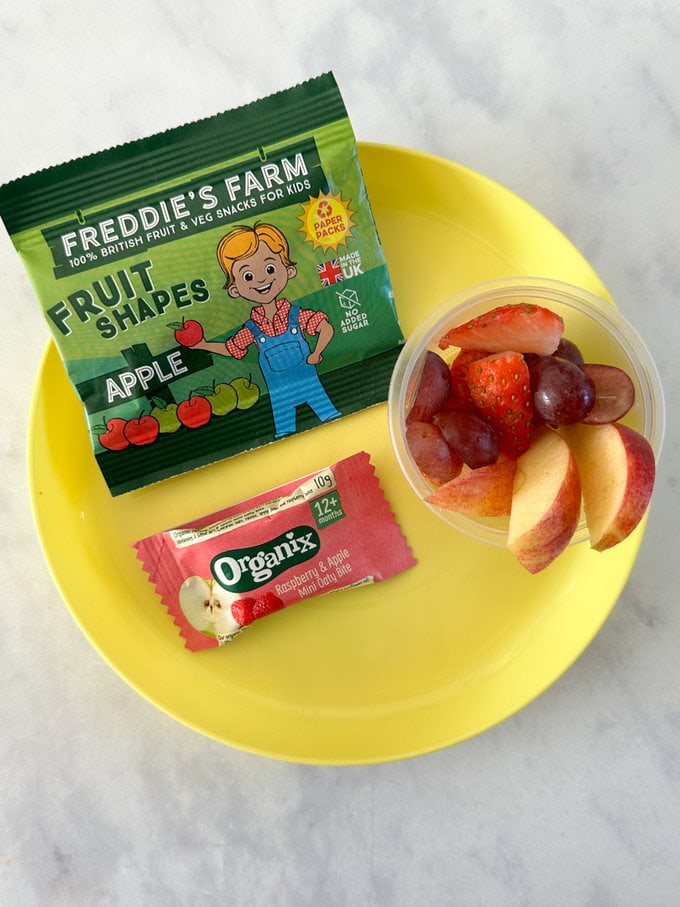 Does your child request a snack before bed and what kinds of foods do you give them? Let me know in the comments below!
If you enjoyed this post you may also like A Week of Breakfast Ideas for Kids