Delicious vegetarian burgers packed with nutritious sweet potato and chickpeas and flavoured with cajun spices!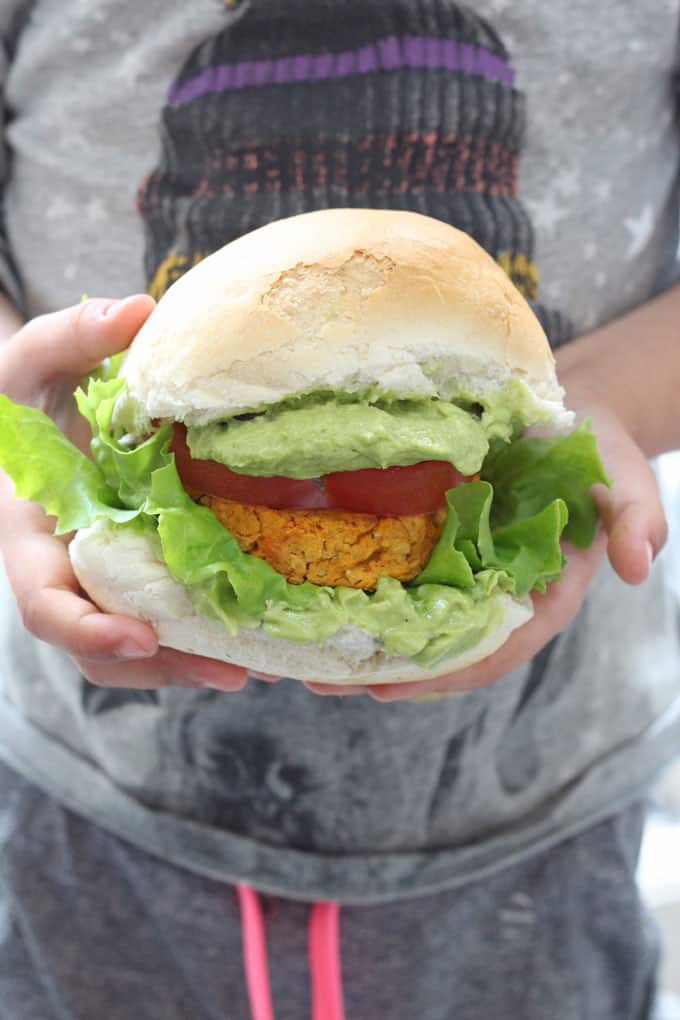 Despite the torrential rain happening outside right now it's still technically summer and to me that means all things BBQ, burgers and ice lollies! Today I've got a really delicious and fresh summer burger recipe to share with you that happens to be meat-free too!
This burger is made from just sweet potatoes and canned chickpeas, two very healthy and budget-friendly ingredients and flavoured with cajun spices. The amount of cajun seasoning you should add will depend on how mild or spicy you want your burgers to be. You can also change up the flavour altogether by adding other herbs and spices; these burgers are completely customisable!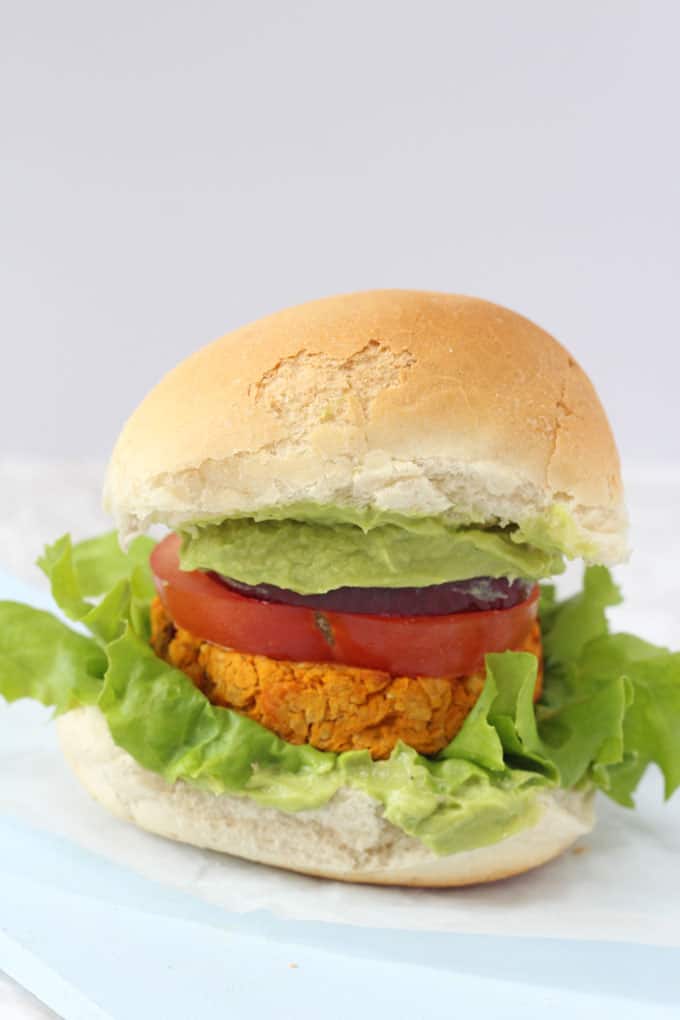 These burgers are gluten, dairy, egg and nut free so they make a great choice for families with allergies and intolerances and they are also suitable for vegans too. I made a delicious and vibrant green Avocado Mayo to go with them, which is so tasty in the burger or just used as a general dip for crudites or crisps!
I think it's worth mentioning here that I didn't use a food processor to break down the chickpeas and mix them with the sweet potato. If you make the burgers this way the mixture becomes too wet and mulchy and you then need to add in some breadcrumbs to firm it up. However, by mashing the chickpeas by hand with a fork they keep some of their texture which holds the burger together better and also gives them a lovely bite.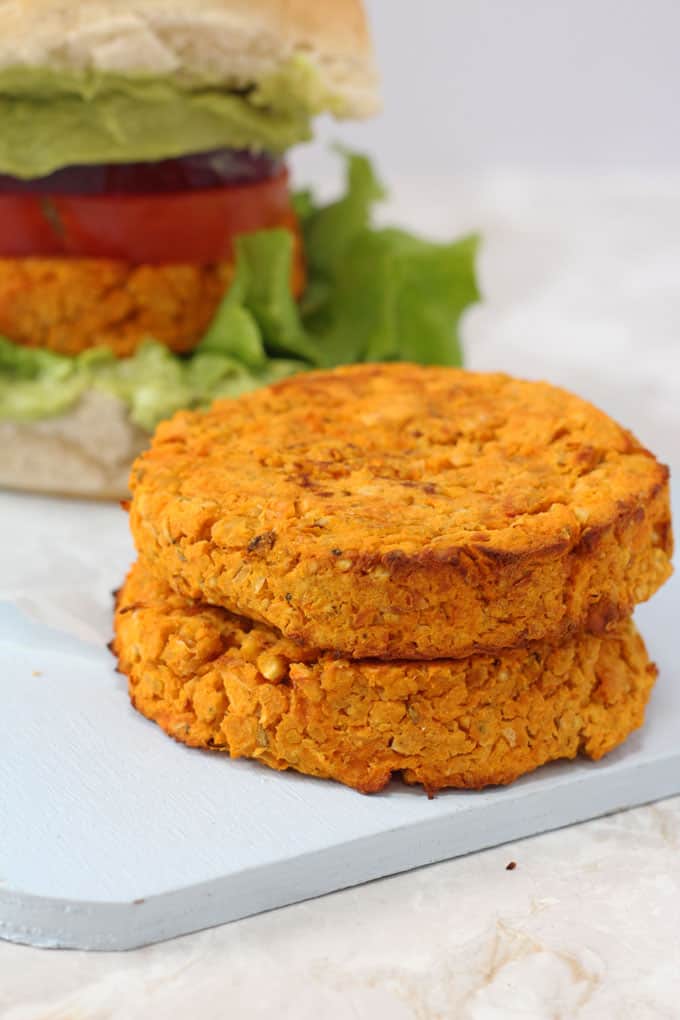 Freezing the patties before cooking is also another important step as this makes them completely firm so that they don't fall apart when they are cooking in the oven.
If you try this recipe please do let me know what you think. Or tag me in a picture on Facebook, Twitter or Instagram. I've really been enjoying seeing all your creations!