Check out the delicious new range of Organix Goodies snacks, perfect for your little ones to crunch and munch!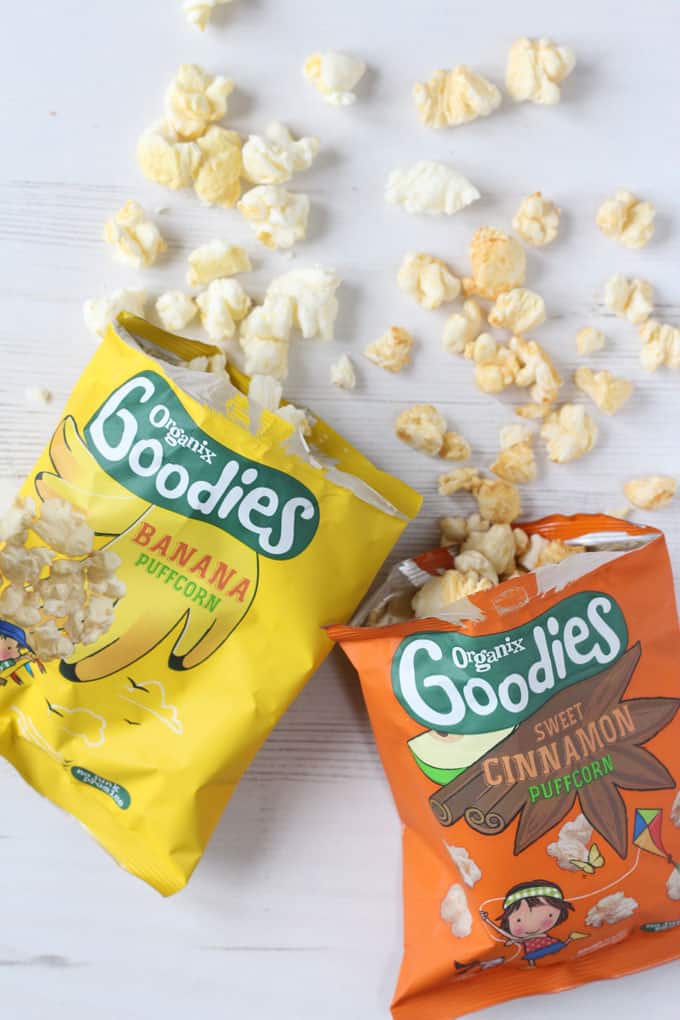 As part of my role as a No Junk Journey Mum with Organix, I was sent a very exciting box of treats last week. In it was a selection of brand new tasty toddler snacks which Organix have added to their Goodies range.
Both of my kids have always loved the Goodies snacks. They make the perfect portable snack to take out and about as they wrapped individually and are relatively mess free… just what you need with toddlers!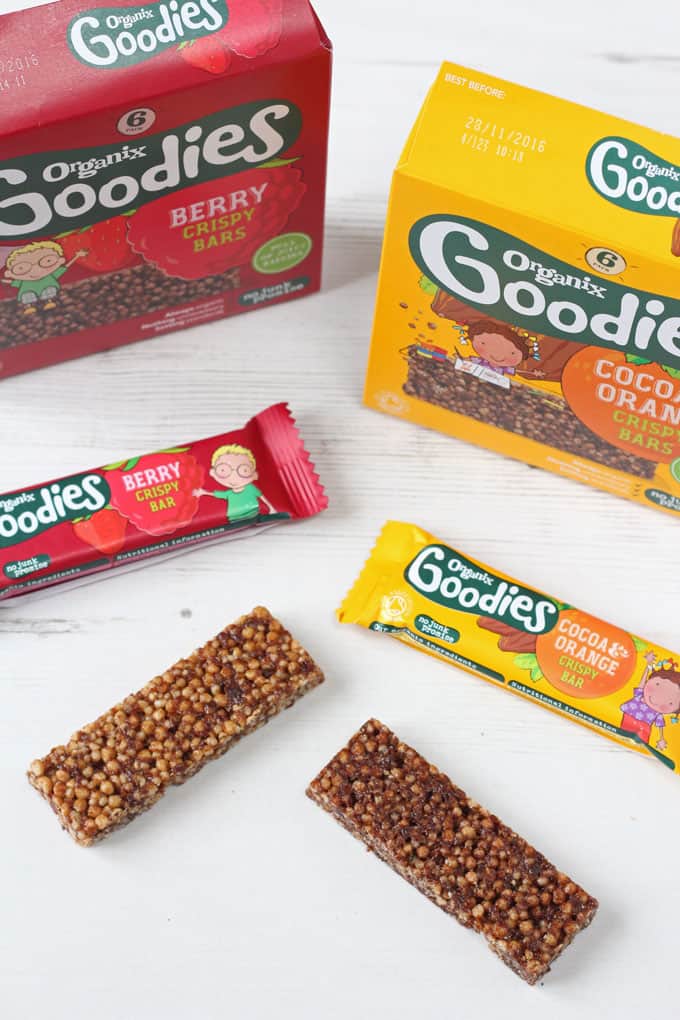 This new range contains the following delicious snacks:
Crispy Bars – These tangy new bars comes in Cocoa & Orange and Berry flavour. They are packed full of juice raisins and crispy puffs of rice and are a fantastic new texture which both my kids loved.
Puffcorn – This toddler friendly popcorn alternative is made with corn and rice but contains no hard kernels.
Mini Oaty Bites – These mini bites are perfect for small snacks or for younger toddlers. They are all individually packed making them ideal to keep in your handbag in case of snack emergencies!
Breadsticks – These new crunchy mini breadsticks are baked and flavoured with cheese and chive, again packed in individual bags for ease!
The new snack range went down a treat with my kids. My daughter absolutely loved the Puffcorn, especially the Sweet Cinnamon flavour. My son has always been a big fan of the Organix Oat Bars and so he loved the mini bites.
The breadsticks also went down really well as a pre-dinner snack several days when I was running a bit late!
As with all their snacks, this new range comes with the No Junk Promise, Organix's own stamp of reassurance that you will find on all their foods. You can read more about the No Junk Promise here.
Have your little ones tried any of the new range? If so, don't forget to share your pictures and thoughts on social media with Organix using the hastags #nojunkjourney and #bigtastelittleadventures.
DISCLOSURE: THIS POST HAS BEEN PUBLISHED IN CONJUNCTION WITH ORGANIX AND I HAVE BEEN COMPENSATED FOR MY TIME INVOLVED IN THE CAMPAIGN. ALL VIEWS AND OPINIONS ARE HOWEVER MY OWN.