Two tasty new additions to the MOMA Porridge range!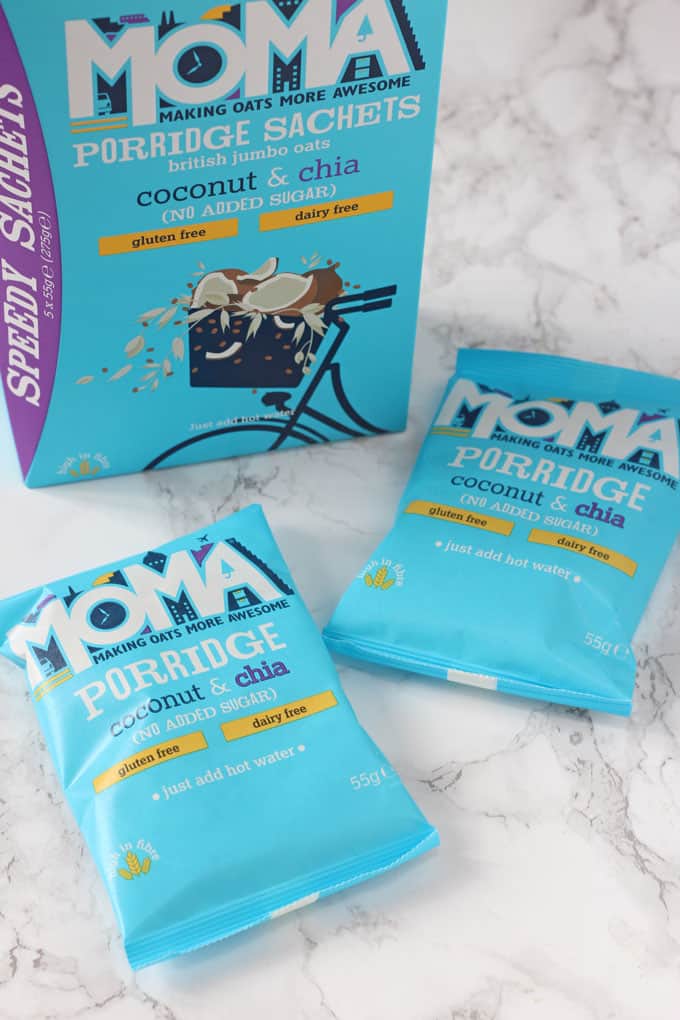 If you've been following my blog for a while you will know that I am a massive oats fan. They are a fantastic source of energy and I love making oat-based snacks for the kids, not to mention enjoying a bowl of humble porridge in the mornings!
So when MOMA got in touch to see if I wanted to try their new range of instant porridge, I jumped at the chance.
The new range includes Coconut & Chia Porridge Sachets. These handy little sachets are perfect for a super quick and easy breakfast in the morning. All you need to do is to add the oats to a bowl or mug and cover with hot water.
These Apple & Cinnamon Porridge Pots are also new and are ideal for people who struggle to sit down for breakfast in the morning. You can throw one into your bag and just add hot water to the pot for an instant oat brekkie at work or out-and-about. So easy!
Both of these new ranges are gluten and dairy free and also contain no added sugar, making them super healthy and perfect for all the family.
We've really been enjoying them the past few days for breakfast. We've been adding some chopped fresh fruit to the top but they taste lovely with a dollop of greek yogurt too and sometimes a squirt of honey for the kids. Delicious!
You can shop for these and all the other Moma products online on their website and I believe that they are also available in Ocado.
DISCLOSURE: I have been compensated for my time spent working with Moma but as always all thoughts and opinions are honest and are my own.